The Image Flow in conjunction with the Center for Photographic Art is pleased to present a unique new Big Sur photography workshop inspired by the quintessentially Californian landscape and nude photographers Ansel Adams and Edward Weston, respectively.
Instructors Michelle Magdalena and Kenneth Parker, both steeped in the California tradition, will lead this all-inclusive four-day workshop. The Image Flow's Stuart Schwartz will oversee the workshop.
The workshop will kick off with a tour of the Center for Photographic Art in Carmel with Artistic Director Brian Taylor. CPA strives to advance the Central Coast's distinctive photographic art forms through education, exhibition and publication, and is at the vanguard of the future of photographic imagery.
Between shooting sessions, the group will tour the Weston Estate, including Edward Weston's darkroom and four generations of Weston prints, with the late photographer's grandson Kim Weston, and tour the Ansel Adams' House including his entirely intact darkroom, with Ansel's only son Michael.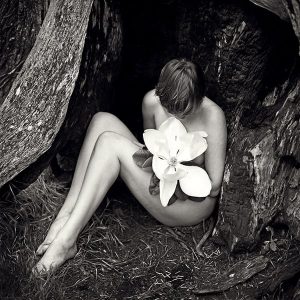 Shooting will take place primarily in Big Sur and the surrounding Carmel area, with access to a private beach and ranch in Big Sur. Sunrise and early morning landscape shoots will take place near Asilomar resort in Pacific Grove.
Participants will be split into two small groups: Kenneth will lead the landscape photography element, while Michelle will focus on shooting nudes within the landscape.
Michelle will bring two of her favorite models, one Caucasian and one African-American, for the students to photograph. Wardrobe will be supplied for themed portrait opportunities.
For the landscape portion of the workshop, view cameras are welcome but not required.