Where the rubber meets the road.
Get out of Havana and take the ultimate road trip around Cuba! In our 2017 Cuba photography workshop, you'll spend 10 full days photographing this incredible island nation, all while traveling in vintage American convertibles!
We will explore how one takes control in an environment that is foreign to us in almost every way. Beyond the language barrier, the surroundings, the poverty, and the anticipation can make it more difficult to get the photographs you're after. How do you overcome these barriers? How do you tell the story of Cuba in photographs?
Your travel guides for this intimate, small-group adventure are veteran U.S.-Cuba cultural ambassador Jock McDonald and street photographer extraordinaire Stuart Schwartz, founder of The Image Flow. Jock and Stuart have spent much of their careers as advertising photographers, a task that makes one adept at breaking down barriers in order to complete the assignment. They will be joined by Ramses Batista, a well-established Cuban photographer who will also offer his view and guidance.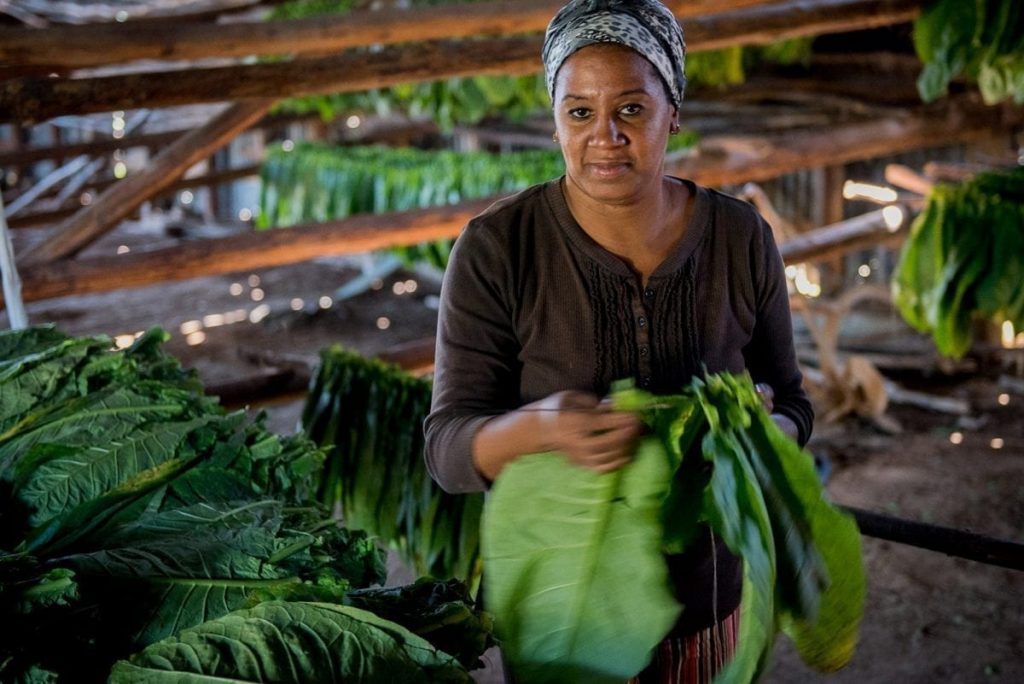 We want you to overcome any and all barriers you face in photography, to learn more about light and how to capture emotion in your imagery. We want you to be able to deal with space, to use the location to your advantage, and to feel comfortable approaching strangers with your camera. We'll help you to refine your view through the camera and then again in the editing process. Furthermore, we want you to learn what you feel you need to learn.
Like no other Cuban workshop we are literally hitting the road—traveling across the middle of the country in vintage American automobiles. Last year we took a short road trip in the same manner, and it turned out to be the highlight of the trip for all of us. That short road trip has prompted us to do it again this year in a bigger fashion.
With our Cuban photographer and friend Ramses, we will take off from Havana with three cars and their designated drivers to explore both the sights seen by tourists and many more where tourists do not venture.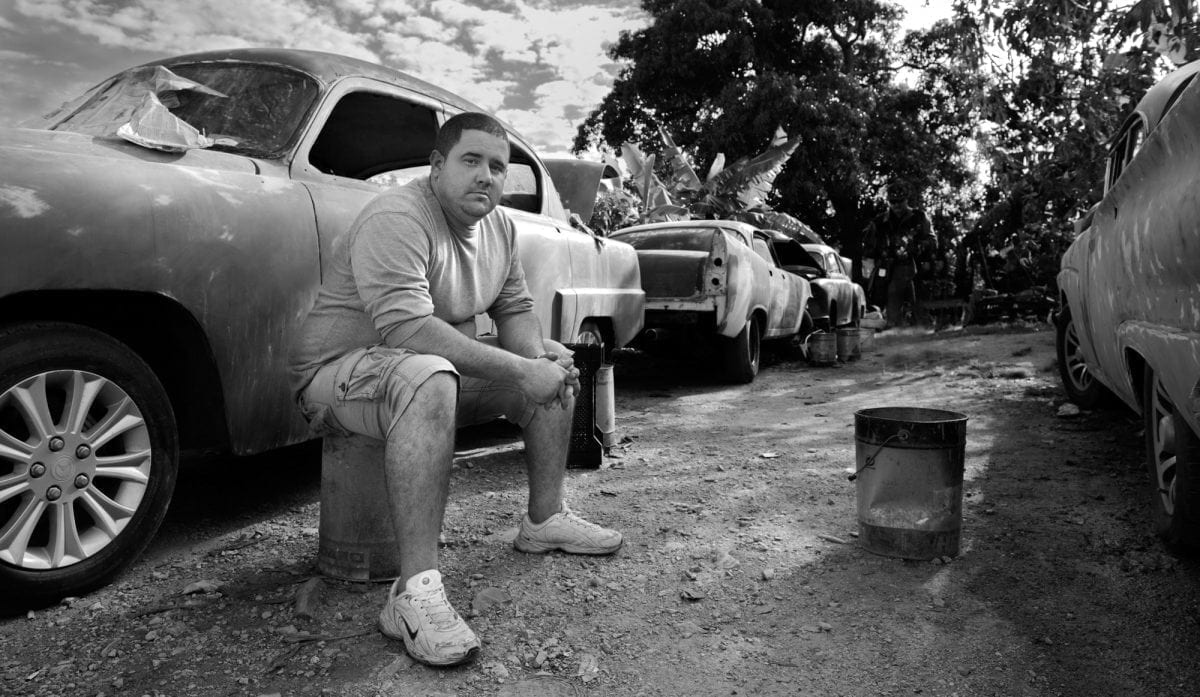 Our program on the road will span a wide swath of the country from Havana to Ciego de Avila in the middle of the island. On the way, we'll spend time in the towns and cities of Matanzas, Cárdenas, Cienfuegos, Trinidad, Sancti Spíritus, and Santa Clara.
In iconic Havana, we'll spend time on the streets photographing the locals and capturing the rapidly changing profile of the city. On the road, we'll stop to photograph along the way at a number of planned locations: a former sugar mill and plantation; Remedios, one of the oldest Spanish settlements on the island; a tobacco plantation; Cayo Coco, known for its colonies of pink flamingos; and other coastal fishing towns. Our small group will also allow us the flexibility to make unplanned stops. At the end of the trip, we'll have time to do final editing at the Hotel Nacional back in Havana.
This all-inclusive Cuba: The Ultimate Road Trip photography workshop will be limited to eight participants, offering a supportive 2:1 student-to-teacher ratio. The small group size will allow us to move freely and naturally while the instructors add their knowledge and expertise of both Cuba and the photographic process.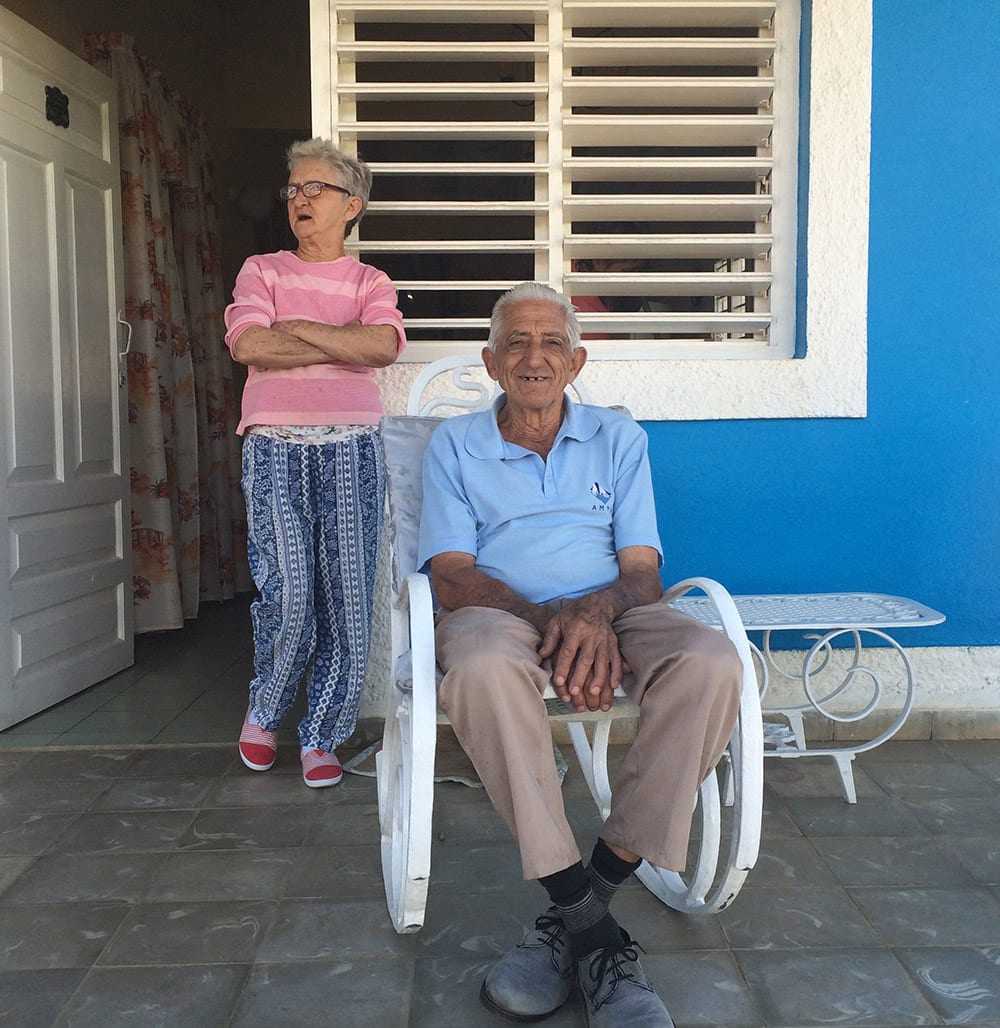 General itinerary:
Cuba can be a place of shifting sands. This itinerary gives an idea of what the workshop week will include. Exact dates and times are subject to change.
Day 1: Arrival in Havana
Day 2: Shooting on the streets of Havana
Day 3: Travel by vintage American autos to Matanzas, photographing along the way
Day 4: Shooting in the area around Matanzas and Cárdenas
Day 5: Travel to Cienfuegos, photographing along the way
Day 6: Shooting in the area around Cienfuegos
Day 7: Travel to Trinidad with stops in Casilda and La Boca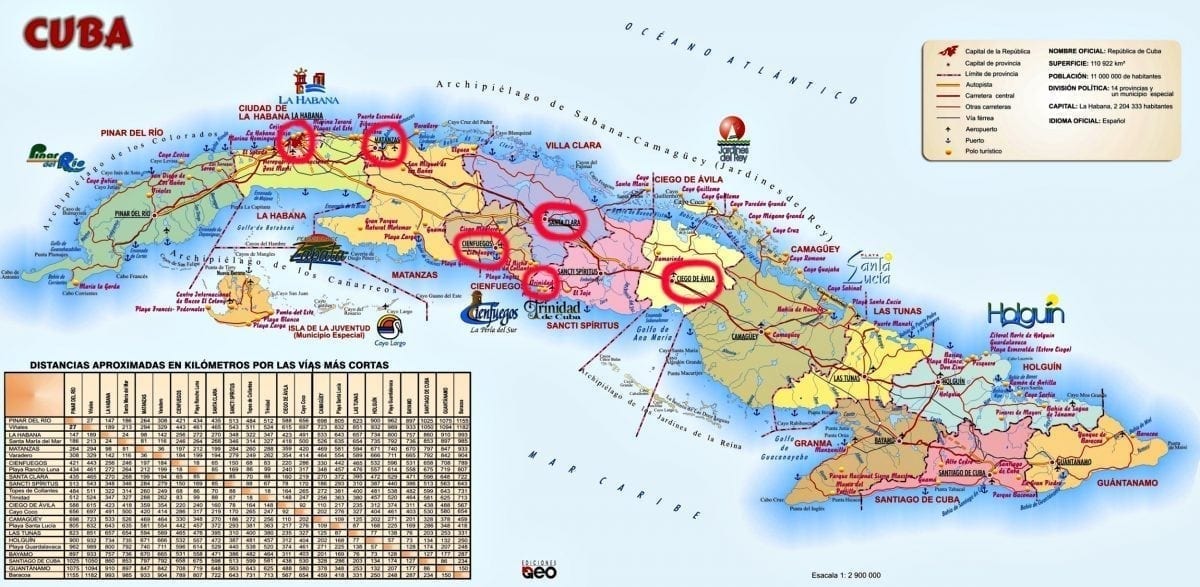 Day 8: Photographing in and around Trinidad
Day 9: Travel to Ciego de Ávila via Sancti Spíritus
Day 10: Photographing in the general area of Ciego de Ávila
Day 11: Travel to Santa Clara, photographing along the way
Day 12: Return to Havana
Day 13: Relax and edit at the Hotel Nacional
Day 14: Depart to the USA
"To visit Cuba is to embark upon a pilgrimage of discovery. But each time I feel I am getting near to understanding, the island changes, keeping her deeper discoveries in reserve. It is a place that now rages in my blood, a place I will never know as the Cuban do. But they have opened their hearts to me, and let me have a glimpse at the deeper waters of the human soul."

—Jock McDonald, Cuba, June 30, 2009