Learn to create beautiful cyanotype art prints with deeper blues and a longer tonal range using the modern cyanotype process in this hands-on workshop. But—cyanotype process prints can be so much more than basic blue! We will experiment with different printing methods of toning and bleaching, techniques which allow you to alter the color and mood of your final print.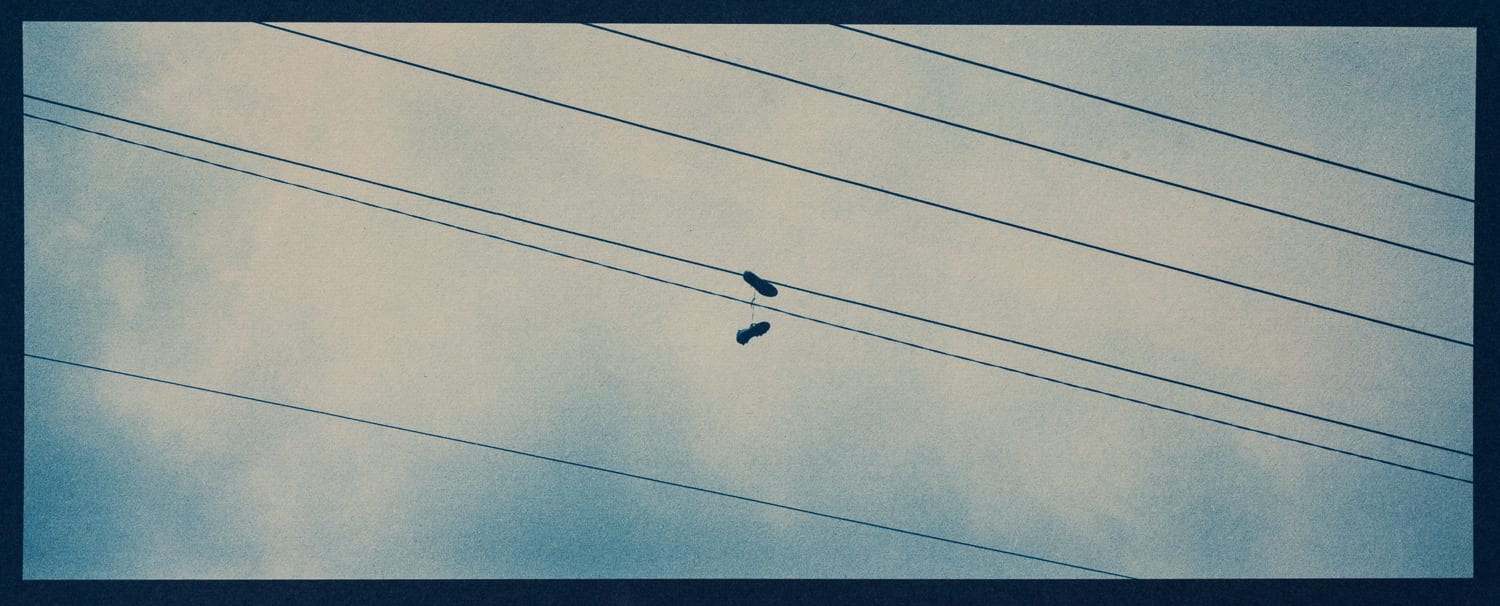 The cyanotype process was introduced in the 19th century. Unlike the silver process used in traditional black and white photography, cyanotype photographs are made using a cyanotype formula consisting of a solution of iron compounds that react to UV light. Images can be taken with a camera or made by placing objects directly on the cyanotype paper.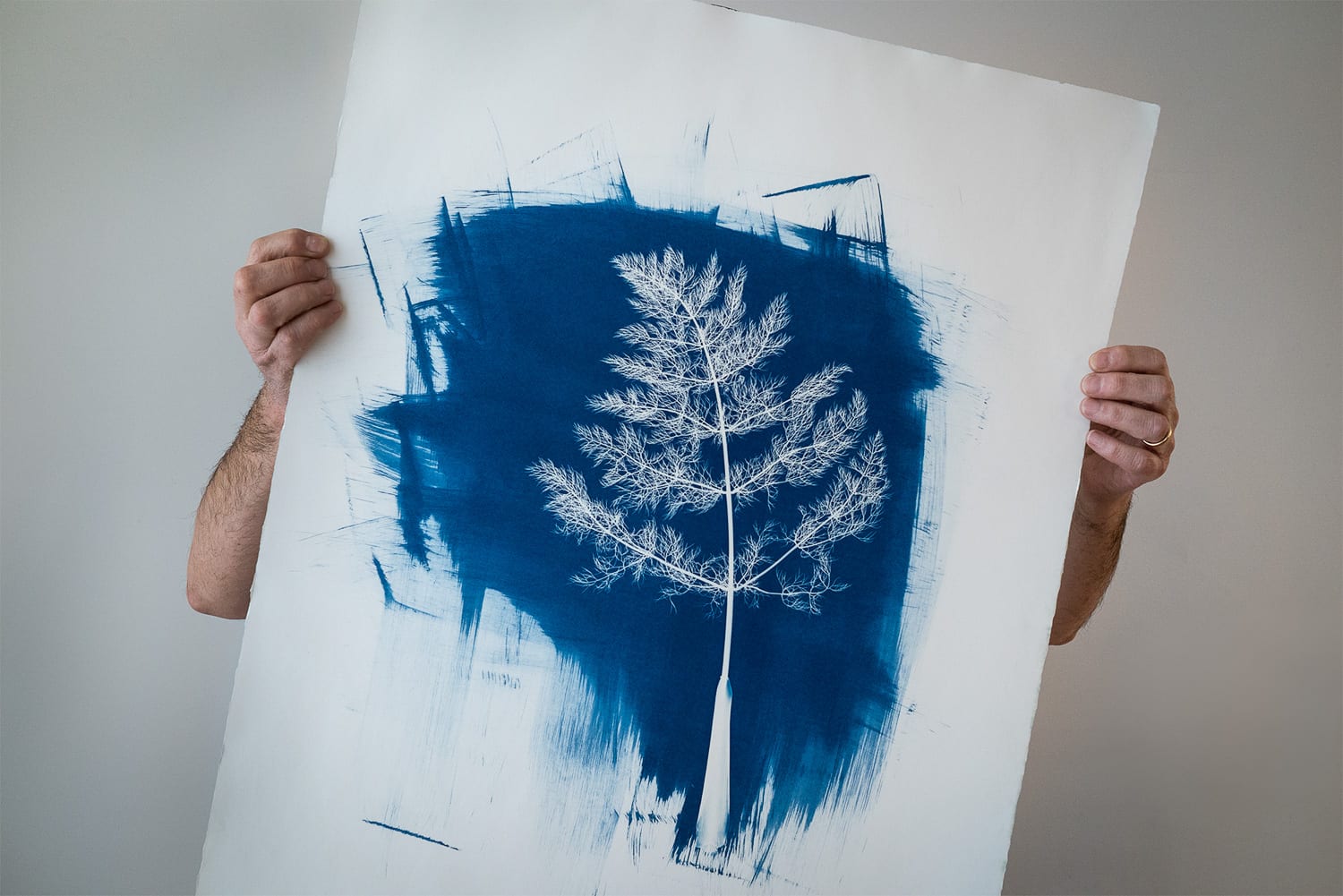 The relative simplicity of cyanotype printing methods makes it a great introduction to those new to alternative process printing. However, the beautiful tonality and artistic flexibility also recommends this photo printing process for serious fine art practitioners.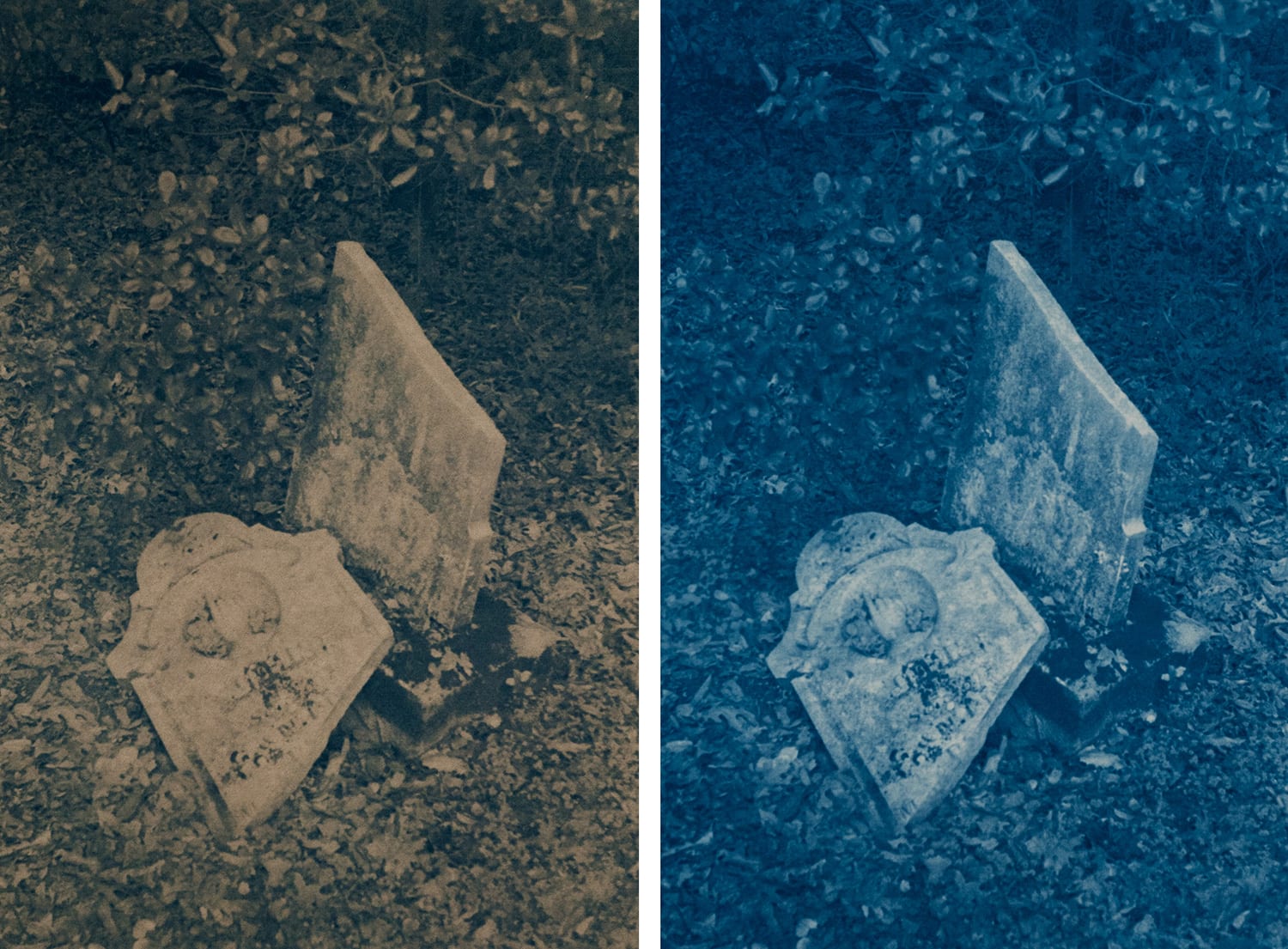 The cyanotype process is relatively non-toxic (although rather messy so wearing old clothing is recommended), and printing techniques can be carried out in normal ambient light, which makes this printing process ideal for a home workshop or studio.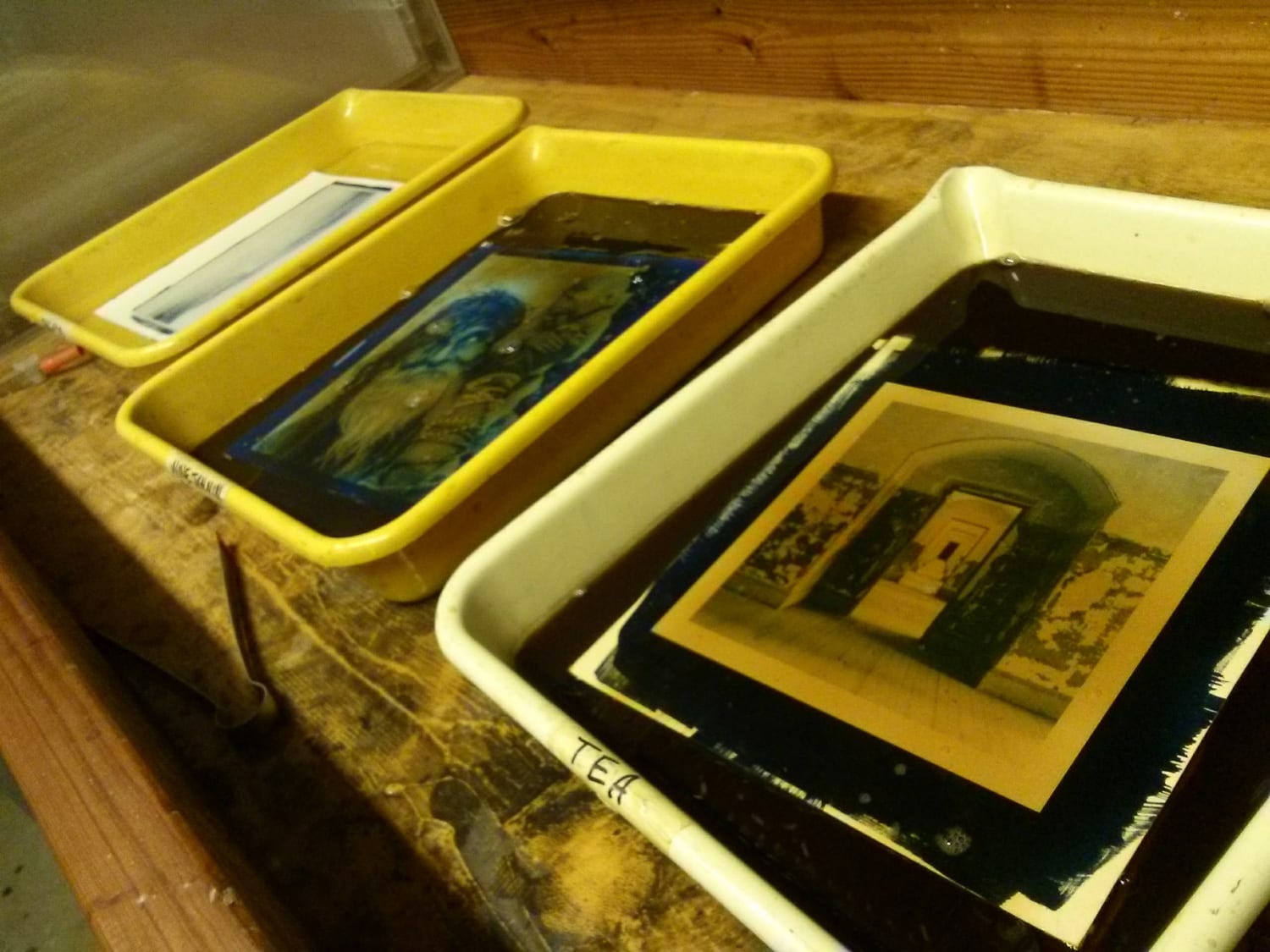 Since this is a contact printing process, a negative the size of the final print is required. We will cover a simple method to make enlarged negatives from digital files that students will then print in class. Or, if you would like to experiment with making images without a camera, simply bring in objects to place on top of your cyanotype paper.
Arches Platine paper will be provided for printing, however, we encourage you to bring in other papers—or even fabrics—for your cyanotype art prints.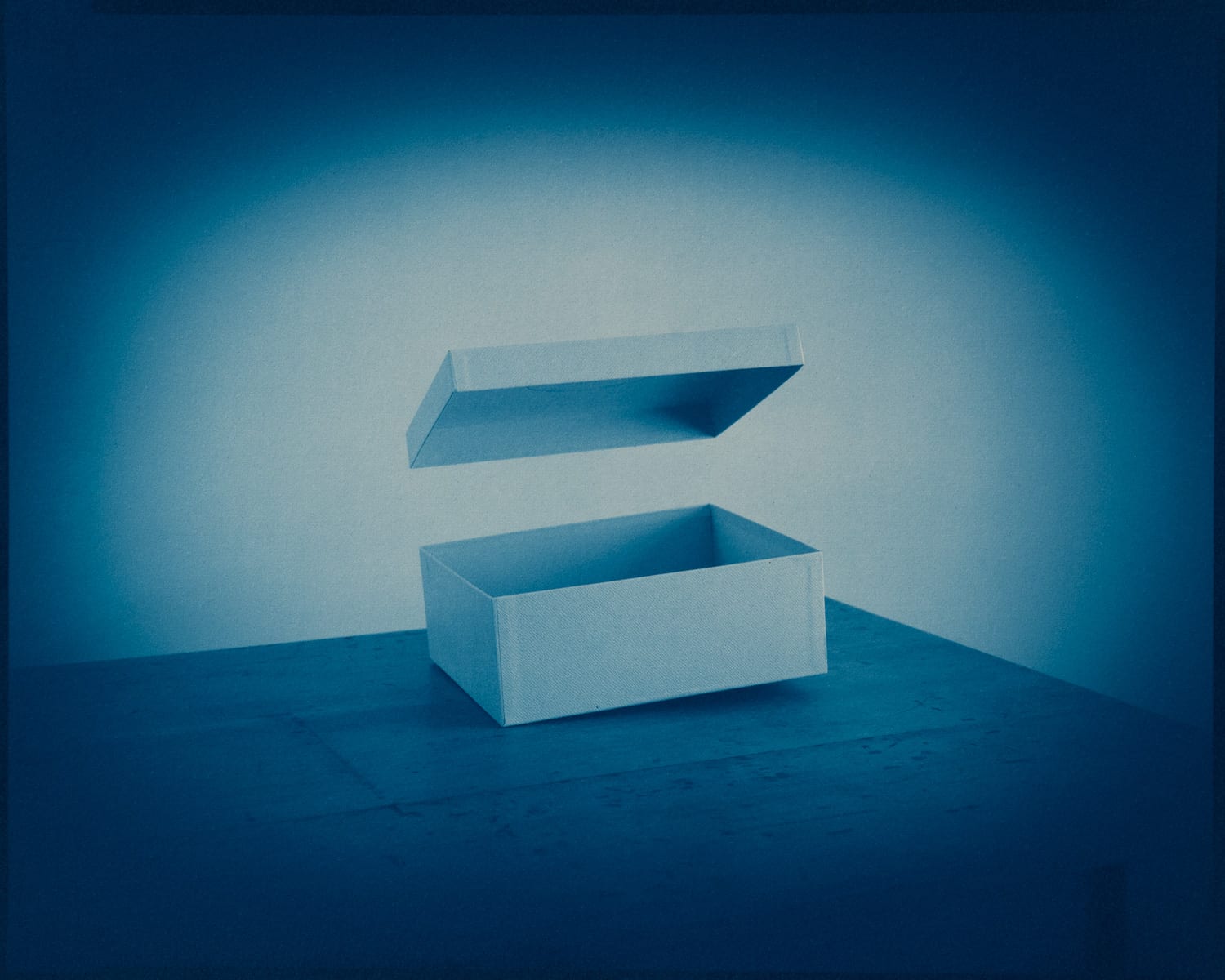 Class Schedule
Friday, May 17, 6–9PM: In this evening class we will cover a simple method of creating digital negatives for your cyanotypes. Bring your Laptop with Photoshop or Lightroom installed, your digital image files, and a flash drive.
Saturday, May 18, 9AM–5PM: We will begin with a short slideshow followed by a printing demonstration. Students will print until lunch, after which we will demonstrate toning methods. Students are free to print the rest of the day. Bring your cyanotype materials.
Sunday, May 19, 9AM–5PM: Bring your cyanotype materials. Students may print all day. The class will meet at the end of the day to share their images and experiences.
Instructor Bios
Max Kellenberger, a native of Switzerland, has been exhibiting work in the United States and Europe since 1972. His recent photography exhibitions include A One Man Show at Gallery 16 in San Francisco, Blues at Smith Anderson North in San Rafael, Quietude at Corden|Potts, One: Unique Photographs at Klompching in Brooklyn, NY, Four Photographers at TUTTIARTlucerne in Lucerne, Switzerland, Le Scarpe at Corden|Potts in San Francisco, and most recent Entropy, at Rick Wester Fine Art in New York. His photographs are in numerous private collections, such as those of Graham Nash and Joaquim Paiva. He has been published internationally in prestigious photography magazines and books the most recent one being "The Polaroid Project: At the Intersection of Art and Technology" edited by William A. Ewing.
Max Kellenberger resides in San Francisco, CA.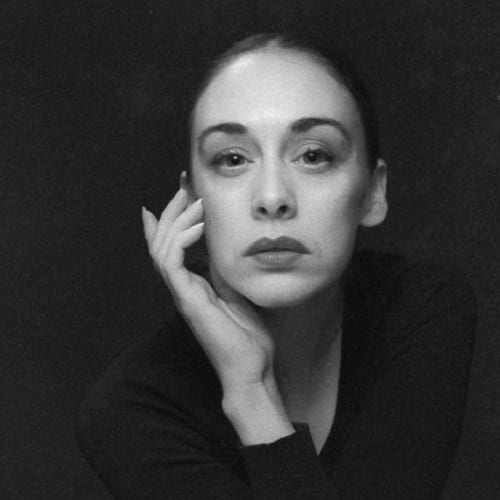 Niniane Kelley is a fine art photographer living and working in San Francisco and Lake County, California. A native of the Bay Area, she is a San Jose State University graduate, earning a BFA in Photography in 2008.
Drawn to photography for both the immediacy of the image making process and the intrinsic alchemy of the darkroom ritual, she crafts the majority of her imagery using traditional 19th-century processes which give each piece its own unique character. But never one to cease experimentation, she is also simultaneously developing new complimentary bodies of work using Polaroid and plastic cameras to bring a fresh perspective to both her figure and landscape work.
In addition to producing photographic images, Kelley is also extensively involved in alternative processes education and research. After many years in the fine art gallery world, she most recently worked as a photographer and manager at San Francisco's tintype portrait studio, Photobooth. She is currently a writer and curator for Analog Forever Magazine.