Death Valley National Park, the largest national park south of Alaska, is known for its beauty and extremes. Within its boundaries lies both the lowest elevation on the continent and a peak rising just above 11,000 feet. Death Valley's empty basins, endless vistas, towering sand dunes, and lush oases have inspired artists for centuries. In our Death Valley Desert Photography Workshop, you will have infinite opportunities for spectacular outdoor photography and desert photography.
Michael E. Gordon, an internationally acclaimed landscape photographer, will be your instructor for our desert photography workshop. Michael has been discovering, hiking, and photographing Death Valley for 25 years, and his love of the desert landscape is infectious! Michael has been leading Death Valley photography tours for a long time and knows the best locations for photographing Death Valley attractions and the unique desert lighting. He has chosen specific locations for our February workshop based on time of year and local weather patterns.
Michael is an engaging, hands-on instructor that will work individually as well as with the group on composition, exposure, equipment choices and technical matters. This desert photography workshop is packed with activity! The group will be actively working from sunrise to sunset, chasing the desert light in amazing locations. We will cover a lot of ground in this workshop with each day including at least two locations. Dinners will be spent as a group discussing the day's events and photographic solutions. The final evening of the workshop will include a critique session of all the students' work led by Michael.
Read More – Death Valley Sand Dunes Photography: A How-to Guide By Michael E. Gordon
Check out our student photography taken during our Death Valley Photography Workshop in 2020
Transportation Details
An SUV or other high-clearance vehicle is recommended (we will be driving on dirt and gravel roads). Carpooling to our locations within the park is required and will be orchestrated daily by Michael. Students must be in good physical condition, and able to walk 4+ miles a day on uneven terrain with camera gear.
Lodging Details
We have reserved a block of rooms at Stovepipe Wells Village which is centrally located. Rooms range from $150-$226 per night.
Specific details for reserved lodging at Stovepipe Wells Village will be given upon reservation.
Additional lodging may be found at The Ranch at Death Valley or the Inn at The Oasis.
Travel Time
Driving time from the Bay Area to Stovepipe Wells, CA is approximately 8.5 – 9.5 hours and from Las Vegas is approximately 2.5 hours.
Upon registration, you will be sent a recommended camera/equipment list as well as a recommended clothing/gear list specifically for this desert photography workshop.
Trip Schedule
Thursday, February 9, 3PM: Gather at Stovepipe Wells Village for brief instruction before an afternoon/sunset shoot. Dinner and slideshow with more instructions and details about the workshop
Friday, February 10: Full day of shooting 2+ locations
Saturday, February 11: Full day of shooting 2+ locations
Sunday, February 12: Morning shoot, critique, and dinner at Stovepipe Wells Village
Monday, February 13: Depart
*Per Public Health Orders in effect for Marin County, masks are strongly recommended, but not required.
People may choose to mask at any time.
We support those who wish to continue to mask indoors, including those who are immunocompromised or otherwise concerned.
Workshop presented by The Image Flow Photography Center, providing photography classes, custom printing services, and fine art reproductions.
Instructor Bios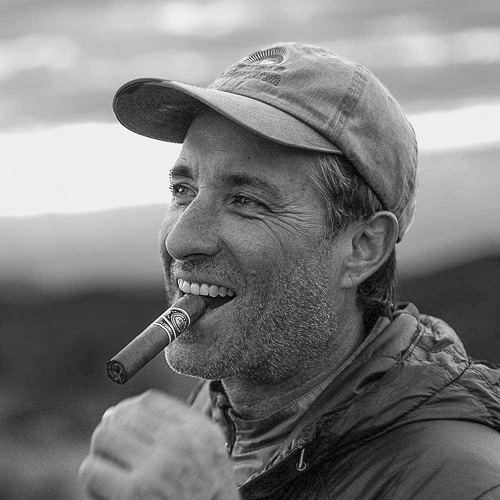 Michael E. Gordon
Michael E. Gordon is an award-winning fine art landscape photographer of unusual and overlooked natural landscapes of California and beyond. A lifelong student of nature and wilderness, Michael's intimate relationship with the landscape yields photographs of great depth and clarity. He is best known for his black and white Desert series which, says Broughton Quarterly, portrays "stunning ethereal beauty from terrain where others see only a bleak landscape." A listing of his publications and clients include Backpacker, View Camera, Rangefinder, and Broughton Quarterly magazines, T-Mobile, The Wilderness Society, Campaign for America's Wilderness, USDA Forest Service, Brooks/Cole, and more. Awards and recognition include International Photography Awards, Prix de la Photographie, Paris, and Black & White Spider Awards. Michael is represented by art galleries in the U.S. and Europe and his fine art prints are held internationally in private collections.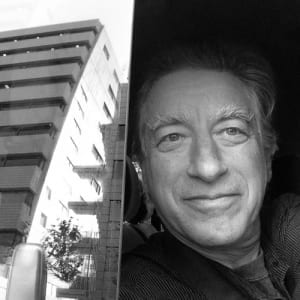 Stuart Schwartz
Stuart Schwartz graduated from the Art Center College of Design in 1979 followed by 35 years as a freelance advertising photographer working in the U.S. and Europe. Stuart began in the studio shooting still life images and later working with people on sets in the studio and on location. Portraiture and fine control of lighting later became his calling for both personal work and a wide variety of multinational clients such as Apple, Mercedes Benz, British Air, and Union Bank of Switzerland.
He still occasionally shoots for clients, but Stuart spends the bulk of his time teaching and mentoring evolving photographers at The Image Flow Photography Center, which he founded in 2008.
The Image Flow prints fine art photographs for photographers and artists, and offers retouching, scanning, and art reproduction services. Our workshops and one-on-one instruction are tailored to the needs of the individual photographer. The Flow gallery features individual and group exhibitions.
Stuart's personal work reflects his passion for portraiture, street photography, abstract, and mixed media.