Do you love the look of gold gilding? What about adding gold or platinum leaf to your photography or mixed media project?
Learn how to apply a contemporary variation of the ancient gilding technique using copper, gold, or other metal leaf. Use your own photographs, paper, or other media art to experiment with various metal leaf gilding possibilities in this weekend workshop.
Gilding supplies will be provided, and visual artist Solange Roberdeau will share a take-home list of materials used in this unique gilding workshop. You'll learn how to apply metal leaf sheets, leaf flakes, and loose pigment to flat media such as photographs, as well as on textured mixed media surfaces. Additionally, you'll learn tips for incorporating other materials such as thread, fabric, and organic material, and even how to experiment with copper oxide color to get a green patina on copper gilding!
At the end of the workshop, you'll take home samples that show each step of the techniques from class.
The Image Flow will offer a student discount of 50% for two (2) 11×14 or smaller prints (we suggest Epson Legacy Fibre or Baryta paper) for use in this workshop if desired. Image files need to be sent to The Image Flow by May 20, 2023 to guarantee prints will be ready for the workshop.
Course Schedule
Introductions, followed by a demonstration of how to set up and implement the gilding technique. Workshop participants will then repeat the demo at their own workstations. Questions along the way are encouraged!
After a short break for lunch in the area, participants will show work in progress and learn tips and tricks in a Q&A session. Further demonstrations include oxidizing metal leaf, applying gilding to textural surfaces, and more.
Watch for our welcome email with workshop details roughly one week before class.
Workshop presented by The Image Flow Photography Center, providing photography classes, custom printing services, and fine art reproduction.
Instructor Bio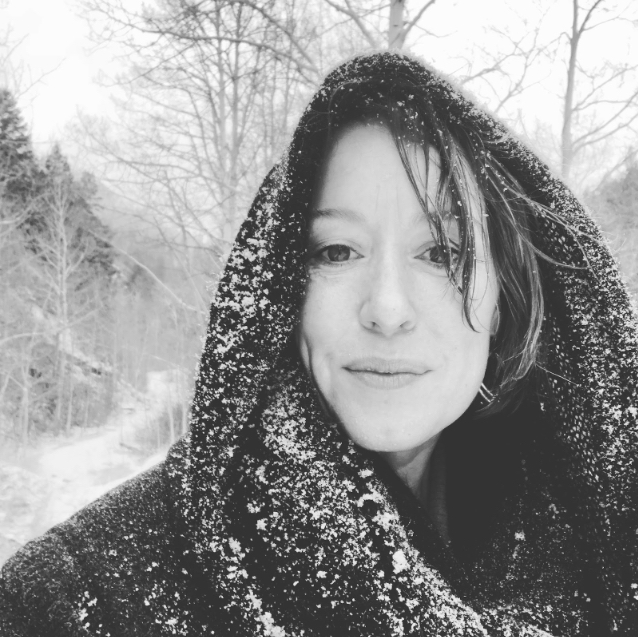 Solange Roberdeau is a visual artist and art educator whose abstract drawings are informed by the cadences of place and the character of materials. She primarily works on paper, with ink and contemporary gilding in her own studio practice. She received a BFA in Printmaking from RISD and an MFA in Studio Art from MICA. From 2006 to 2012 Solange worked in the studio of the painter Robert Kushner where she specialized in his version of gilding. She has since gone on to give lessons in this technique at venues including Kala Art Institute, San Francisco Center for the Book, Maryland Institute College of Art, and Cairo American College. She has been the recipient of several artists grants including from the Josef and Anni Albers Foundation and the Helene Wurlitzer Foundation.