Make your photography move in this intro-level workshop for creating superb videos with your DSLR camera.
Did you know that every second, fifty hours of video is uploaded to YouTube? That's 43,200 hours of video per day. The site has more than one billion users—that's almost a third of all the people on the internet. Wrapping your head around those kinds of numbers is just about as difficult as contemplating say, the size of the universe. Let's face it—YouTube is about the size of the universe. So to make a video that gets noticed amongst the hundreds of thousands uploaded every day, you're going to need some serious skills.
Or maybe you don't want to be a YouTube star. You just want to make a great video to commemorate your grandparent's anniversary or your child's class trip. Guess what—you don't need a fancy video camera to do it.
Today's DSLR cameras not only produce great still images, they also have the ability to capture high-quality HD video. In this three-session workshop, you will learn how to capture cinematic quality video with your camera, and how to set up a basic production workflow. Students will be introduced to the fundamentals of video making; composition, stabilization, video settings, and capturing sound. The course includes an in-class shooting and practice session, and an out-of-class assignment to shoot and direct a short video.
Class Schedule:
Day 1: An introduction to DSLR video making including tips and tricks on how to surpass basic issues beginning videographers face (focus, stabilization, shooting in sequences, external audio equipment), setting up the camera to capture the best quality video, and a discussion of the camera accessories available to create a versatile camera package (stabilization, microphones, lenses, filters).
Day 2: In class shooting and practice session.
Day 3: Review and discussion of the production experience and assignment. Introduction to the post-production workflow (moving your images from your camera to the computer) and a brief overview of non-linear editing (Adobe Premiere Pro CC).
Please review our Registration Terms & Conditions
Call 415-388-3569 for more information or to register.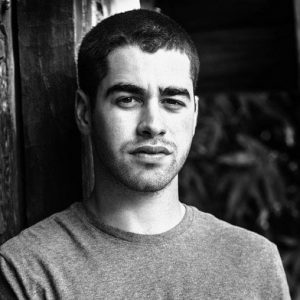 Instructor Bio: Taylor Schwartz is a freelance videographer and editor. He has co-directed and edited a feature-length documentary El Clásico: More than a Game, which investigated the intense rivalry between FC Barcelona and Real Madrid. He has also worked on corporate and commercial videos for The Trust for Public Land, Peet's Coffee and Tea, The Green Sports Alliance, Chubbies Shorts, Health Mart, and Humana Healthcare.