Don't go to Maui and just sit on the beach… Join Stuart Schwartz and Jeff Zaruba on this fabulous seven-day, seven-night workshop on one of Hawaii's most photogenic islands.
February 28 – March 6, 2016
Please review our Registration Terms & Conditions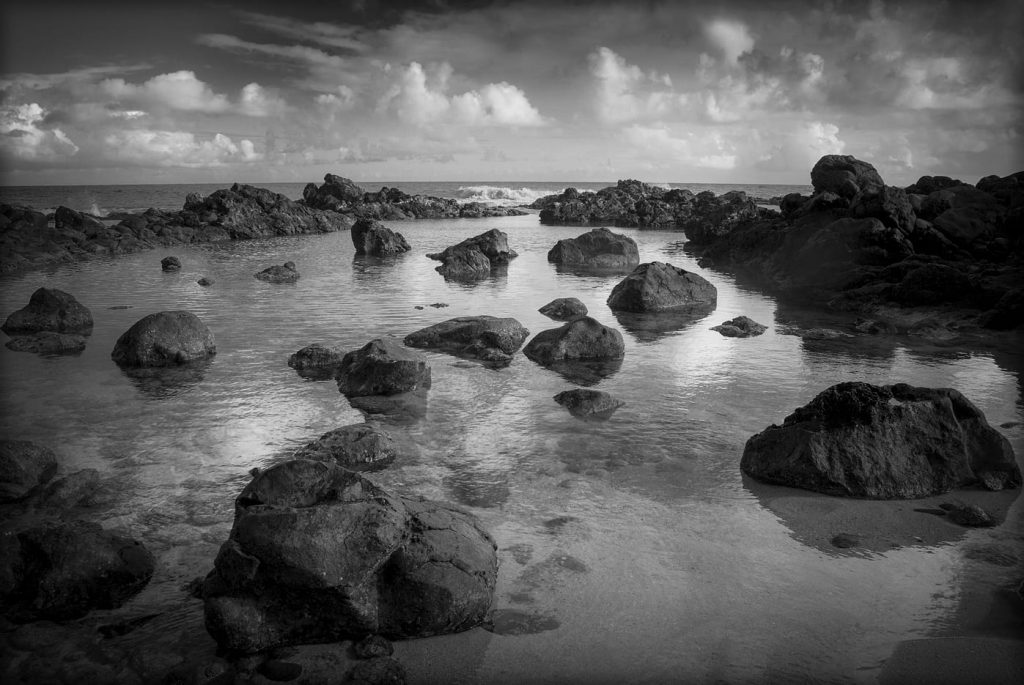 From historic plantations to lush tropical forests to the warm Pacific Ocean splashing onto the rocky coast, Maui is a photographer's paradise. Jeff Zaruba and The Image Flow's Stuart Schwartz will lead this small-group workshop based at the Banyan Retreat near the village of Makawao in the center of Maui.
The Banyan Retreat, originally built in 1927, is located in a quiet, rural upcountry setting. The historic plantation house is set in a shady oasis of banyan, monkeypod, and jacaranda trees. Guests may enjoy the numerous swings and hammocks hanging from the trees, as well as the large swimming pool and jacuzzi.
The workshop group will have the entire retreat to themselves with meals prepared in-house with fresh local ingredients by RSVP Catering, as well as some meals at Maui's incredible restaurants.
While the location will be relaxing and peaceful, the photography will keep you moving—there will be two to four shooting sessions each day, with a maximum student to teacher ratio of 4:1.
Much of the shooting will be in or on the slopes of Haleakalā. This is a rare and sacred place that vibrates with stories of ancient and modern Hawaiian culture and is home to many endangered species, some of which exist nowhere else in the world.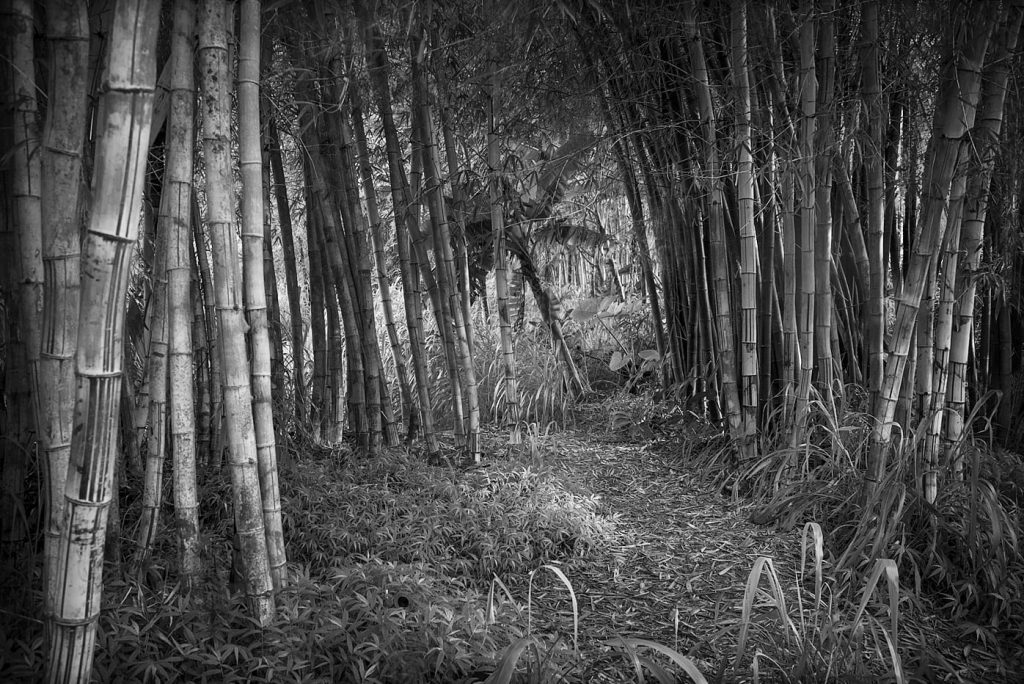 Experiences may include but are not limited to:
A sunrise shooting session on top of Haleakalā, Maui's famous 10,000-foot-high dormant volcano
Landscape shooting near Haiku on Maui's north shore
Beach shooting using neutral density filters and long exposures to smooth the motion of the water
If the surf is up, shooting at Ho'okipa Beach, one of the most famous windsurfing sites in the word; during the winter months, huge waves with trailing mist have been known to form offshore
An outdoor portrait session- the subject will be light: Available light, available light with modifiers and lighting outdoors with off camera strobe
Landscape and seascape shooting in and around Hana and 'Ohe'o Gulch (Seven Sacred Pools) featuring incredible waterfalls and lush forests of bamboo and ginger
Whale watching
Post-processing and Photoshop sessions
Small-group daily critique sessions
A full group final review session
---
Day 1: Arrive on Maui. Participants will be picked up at the airport in Kahului and driven to The Banyan Retreat. The afternoon will be spent either relaxing at the retreat or strolling the quaint town of Makawao. The group will meet for a sunset Mai Tai followed by dinner and discussion.
Day 2: Meet at 6AM for an early breakfast followed by departure to Twin Falls. Tropical landscape photography will be the subject; color, black and white, and infrared photography will be practiced. The bamboo grove and the tropical plant life will lend itself to macro techniques and lighting experimentation that goes beyond the pretty picture. On our return to Makawao, we will check the surf at Ho'okipa Beach and shoot either high surf with surfers risking it all or seascapes before returning to the Banyan.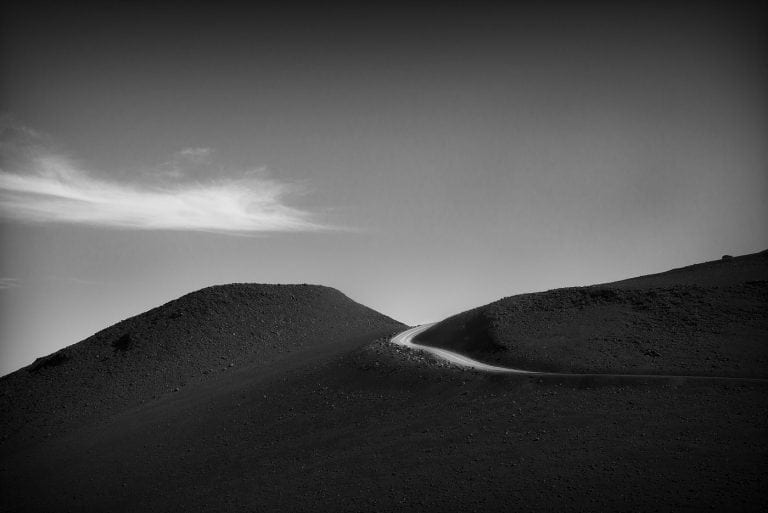 Day 3: Meet at the Banyan at 4AM for a quick departure to Haleakala Crater (a 90-minute drive) for a sunrise shoot. Sunrise is at 6:45AM. We will depart from the summit at 8AM with breakfast to follow. Time will be taken to personally review images from the sunrise and the previous days shooting. An afternoon shoot in Paia or at Ho'okipa Beach if the surf is up at will round out the day. Dinner at a local restaurant.
Day 4: The group will have a unique opportunity to shoot Hawaiian taro farmers in their taro fields. This is a long-lost tradition that still exists on the Keanae peninsula near Hana. Time will be spent shooting in natural light with light modifiers, as well as shooting with strobes. After a long day of shooting, we will return to the Banyan for dinner and an image review.
Day 5: Depart after an early breakfast to Lahaina, where we will set sail on a whale watching cruise. Late February is peak whale-watching season, and with luck there will be plenty of whale activity. The challenge will be capturing the perfect breaching shot from water level. After the cruise we will spend time on the island's west coast.
Day 6: A day to take it easy work on your files. Jeff and Stuart will be available to review images. Time will be spent processing files in Lightroom or Photoshop, and there will be guidance on editing and choosing your best images. The end result will be taking the participants' best images and optimizing them for printing. Alternately, you may take the day off to enjoy Maui.
Day 7: We will fill the final full day with subjects and locations the group decides they want to re-visit or search out.
Pertinent details
Limited to eight participants.
All lodging, meals, ground transportation, entry fees, tips are included.
Air fare to Maui not included.
Check out mauiguidebook.com for more information about the island.
For questions or to register, call: 415.388.3569
---
Instructor bios:
Stuart Schwartz graduated from the Art Center in 1979 and then spent 35 years as an advertising photographer in the U.S. and Europe. Stuart is comfortable working in the studio, on location, and with all sizes of productions; he recently returned from Tokyo where he was shooting with long-time client Applied Materials. Stuart's personal work spans a variety situations and styles, from street photography to mixed-media. He got his start as a photographer on Maui, working there from 1973 -1975.
Raised in Chicago, Jeff Zaruba switched from studying architecture to studying photography after his move west in 1972. He earned a degree in fine art and photography from Arizona State University in 1975. Jeff's style is defined by the artful appreciation of shape, space, landscape, and the composition of natural and man-made forms, which he has cultivated over more than three decades as a commercial, editorial, and fine art photographer.