Spend the day with photographer Robert Dawson as he shares what is necessary to successfully organize and fund a photography project.
Robert Dawson will draw on his own long-term and recent experience of organizing and funding photography projects. Four years ago, he completed an 18-year photographic study of public libraries throughout the United States. In 2014, he published a book The Public Library: A Photographic Essay from that effort. It was printed by Princeton Architectural Press and included a foreword by Bill Moyers and an afterword by Ann Patchett. In that same year, he also received large grants for this work from the Columbia Foundation in Chicago, the Creative Work Fund in San Francisco and a Guggenheim Fellowship from New York. In 2015, the Library of Congress purchased the entire public library project for their permanent archive. Dawson will explain how he was able to accomplish this and will share his experiences to help students be able to successfully complete their own goals with their chosen photography projects.
Click here to sign up for this workshop on the Photo Alliance website.
Call 415-388-3569 for more information.
---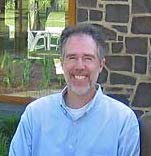 Instructor Bio: Robert Dawson's work has been recognized by a Guggenheim Fellowship, a Creative Work Fund grant, a Graham Foundation grant, a National Endowment For the Arts Fellowship, and by a Dorothea Lange-Paul Taylor Prize. His books include Robert Dawson Photographs (1988); The Great Central Valley: California's Heartland (University of California Press, 1993); Farewell, Promised Land: Waking From the California Dream (UC Press, 1999); and A Doubtful River (University of Nevada Press, 2000). His latest book is The Public Library: A Photographic Essay (Princeton Architectural Press, 2014). He is founder and co-director of the Water in the West Project. Robert's photographs are in many collections including the Museum of Modern Art, New York; the National Museum of American Art (Smithsonian Institution); and the Library of Congress. He recently retired from being an Instructor of Photography at San Jose State University since 1986. He has been an Instructor of Photography at Stanford University since 1996.