Platinum/palladium and gum bichromate are two of the most venerable of alternative process photography. Used alone they are each capable of creating beautiful, evocative images–in combination the two processes provide a palette with which truly unique prints can be made. Whether you have experience in either or both of these processes, or if you have never before made a hand-made print, this workshop is for you.
In this four-day hands-on workshop, you will explore platinum/palladium and gum bichromate printing with master printer Kerik Kouklis. You will learn the in-depth techniques and subtleties involved in making digital negatives and exquisite platinum/palladium prints. Kerik will also demonstrate the process of adding layers of gum bichromate to platinum/palladium to enhance and add color and depth to the print.
You'll start by learning to make high-quality digital negatives using the QuadTone RIP (QTR) program and Epson printers. You will learn how to calibrate and control this powerful tool in a straightforward way using a provided Photoshop script, making correction curves a snap. Using your new digital negatives (or film negatives you bring with you) you will learn the ins and outs of making top-quality platinum/palladium prints, including paper choices, contrast controls, environmental controls, and the best procedures for consistent results. Kerik's approach to platinum printing is simple and straightforward and does not involve complex sensitometry or math that can make the process appear much more difficult that it is. And—Kerik's casual and friendly teaching style will have you making excellent prints almost from the start.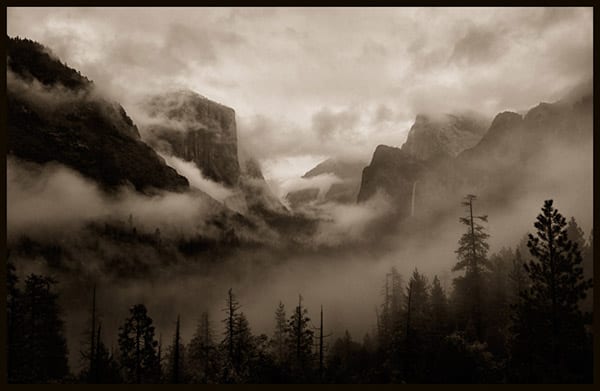 In this is a fun and information-packed alternative process workshop you will also learn the fundamentals of the gum bichromate process. Kerik's very own novel approach to coating provides for very smooth, creamy gum layers that blend seamlessly with the underlying platinum/palladium print. Adding one or more layers of gum bichromate can result in prints that range from subtle to wildly colorful; the final choice is up to you. Whether you shoot 8×10 film or with an iPhone, this workshop will allow you to make beautiful platinum/palladium and gum-over-platinum prints—and have a great time doing it!
Bring your digital camera files or high-quality scans for making digital negatives. You can also bring your own negatives (up to 8×10 in size) to scan during the workshop.
Class Schedule
Thursday, July 27: Introductions and learn the platinum/palladium process and start making prints
Friday, July 28: Learn to make high-quality digital negatives using QuadTone RIP (QTR) software.
Saturday, July 29: Continued platinum/palladium printing. Learn to apply gelatin sizing. Introduction to gum bichromate process.
Sunday, July 30: Learn to combine the gum and platinum/palladium process. Review and wrap up.
Instructor Bio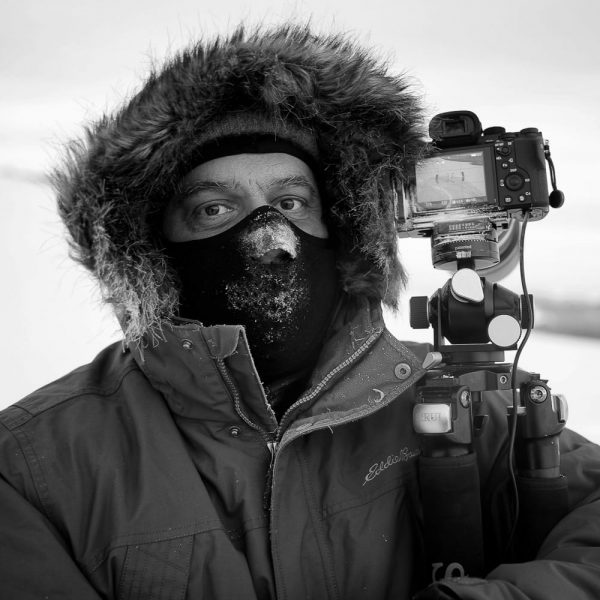 Kerik Kouklis is a fine art photographer who specializes in the handmade photograph. Born and raised in California with a background in music and geology, Kerik combines a contemporary eye with 19th-century processes to produce work that is uniquely his own. He is known as a skilled practitioner and teacher of the platinum/palladium process and the combined gum-platinum process. He has been working with these processes since 1990, and has been teaching workshops since 1997—both in his home studio and at various locations around the U.S., Canada, and the U.K. In 2004 Kerik began working with the wet plate collodion process, which brought a new series of portraits and still-life images into his portfolio.
Kerik's prints are held in private and corporate collections in North America and Europe, as well as Houston's Museum of Fine Art, and the Hoyt Institute of Fine Arts in Newcastle, PA. His work is represented by Oficino Uno in Carmel, CA, the Ansel Adams Gallery in Yosemite, CA, and Kevin Longino Fine Photographs in Connecticut.