As one of our photography camps for high school students, this summer camp is ideal for both beginner and intermediate photographers. The class is designed to introduce students to the fundamental operations and vocabulary of digital photography. Students will learn DSLR basics and more advanced settings while developing a critical eye for making creative images.
We will take guided photo walks, discuss light and composition, and stage photo shoots — both in the studio and outside in natural light. Students will become comfortable with photographic technique as they capture digital images and learn how to process them in Lightroom. Kids love our variety of summer photography programs each year, and this is sure to be one of the best photography camps yet!
During this exciting summer photography camp, students will need a DSLR or mirrorless camera capable of manual control settings. Sorry, no point and shoot cameras or iPhones!
We will cover the following:
Learn how to use a camera on manual mode (a strong foundation of technical skills)
Creatively use composition principles to strengthen images
Enhance your way of seeing through the camera to develop a photographic vision
Develop awareness of quality of light, both natural and flash
Engage in the art of editing and enhance your images with post-production basics
Class Schedule
Monday, July 13, 1–4PM: Intro: DSLR basics & becoming familiar with your camera, photo walk, and importing and making a catalog in Lightroom
Tuesday, July 14, 1–4PM: Review of manual operation, discussion of genres of photography, photo walk – try panning, and importing and editing in Lightroom
Wednesday, July 15, 1–4PM: Portraiture techniques, photo walk, importing and editing in Lightroom
Thursday, July 16, 1–4PM: Still life techniques, importing and editing in Lightroom
Friday, July 17, 1–4PM: Painting with light in the studio. Finish editing and submit chosen image for printing.
Workshop presented by The Image Flow Photography Center, providing photography classes, custom printing services, and studio rentals.
Instructor Bio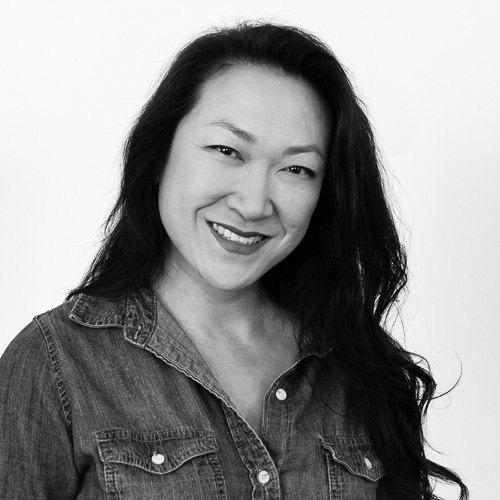 Constance Chu has a background in psychology with an emphasis in neuroscience—she began teaching college kids how to perform neurophysiology experiments at Brown University! Despite her scientific upbringing, she comes to The Flow with a rather impressive photographic pedigree. Her first digital photography course was in the fall of 2011 at the Ottawa School of Art in Canada. Not long after returning to California, she began working with Magnum photographer Jim Goldberg in San Francisco, first as an intern and then as his interim studio manager. Today, Constance focuses on teaching kids photography and shooting. Working with kids is a passion of hers and she has her own photography business that focuses on family portraiture as well as many other photographic needs including commercial, maternity, newborn, and events.