September 19 – November 7, 2015
Opening reception September 19 at 7PM
Gallery 291's newest exhibition opens September 19 with Christa Blackwood's Naked Lady: A Red Dot and Kent Krugh's Inside the Gate.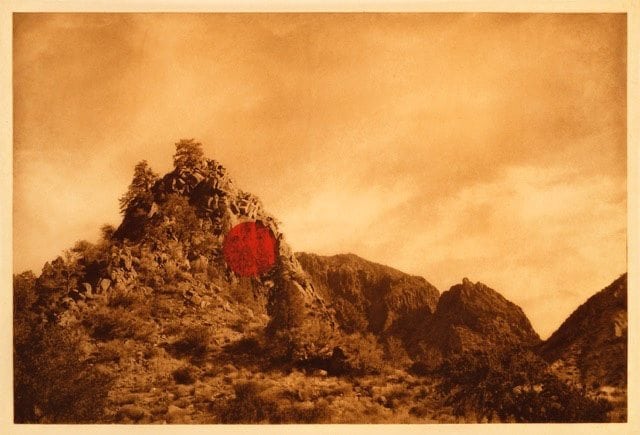 Christa Blackwood's photography, text, and installation work deals with themes related to identity, history, and popular culture. Her dream-like images employ multiple techniques and methods, combining traditional, historical, and alternative processes with contemporary practices including iPhoneography and street installations. Her work has been published in the New York Times, The Village Voice, and the Chicago Sun Times, and she has exhibited in galleries and museums across the U.S. and abroad.
Naked Lady: A Red Dot explores the idea of "the figure" with a red dot, against a background of historic landscape photographs. In photography, the female body, usually nude, often stands in stark contrast to the portrayal of men—the ones taking the portraits. In this series, tradition and contemporary theory mingle, merge, and clash: These traditional landscapes—historically photographed by men—serve as metaphor for a male point of view, and while the feminine metaphor of the "red dot" emerges creating a visual enigma that deliberately defies this tradition.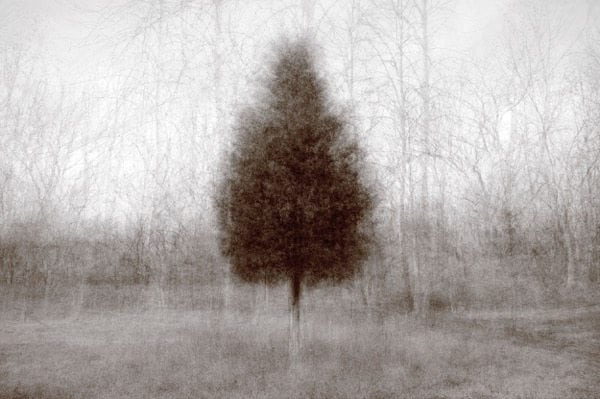 Kent Krugh is a fine art photographer based in Cincinnati, OH. He began to study photography seriously 10 years ago, working locally with academic professionals and later attending alternative process workshops with Dan Burkholder and Craig Barber. His work has since received numerous awards in national and international print and portfolio competitions, he was a Photolucida 2012 Critical Mass Finalist and has exhibited in several solo and group shows in the U.S. and South America.
Inside The Gate is a series of photomontages of trees, which he calls "inverse panoramas." "I have at times considered these images as from a divine perspective or vantage point. It is as if one crosses through a gate or threshold into another realm, spiritual perhaps, where time and space are collapsed. From the perspective of the tree, they also represent a passage of events and time," says Krugh in his artist's statement.