The Image Flow's newest digital expert Chrysta Giffen sounds off on the age-old question—Lightroom or Photoshop.
If you read magazines or watch TV (or have landed at SFO recently) you've seen Chrysta Giffen's work. With more than 12 years in the photography industry, she's one of the most sought-after digital retouchers in the business. Her extensive client list includes Nike, Disney, and Sephora; Bravo TV, Discovery Channel, and Showtime; New York Magazine, Wired, and Men's Vogue; and a certain giant albino python—just to name a few.
Chrysta says photography is her first love, but after getting her BFA at the University of the Arts in Philadelphia, she landed in Manhattan at a high-end retouching studio where she honed her skills in beauty, fashion, and advertising.
After a few years she made the leap to the Left Coast and started her own business Giffen Digital in the Bay Area. She continued to work with her commercial clients, but also began working more with individual photographers. Desiring a more extensive foundation in fine art, she obtained her MFA at San Jose State University where she studied under Brian Taylor. Most recently, she's been teaching courses of all levels in photography and Photoshop at SJSU as an adjunct professor, and working as an independent curator at an art gallery in Berkeley.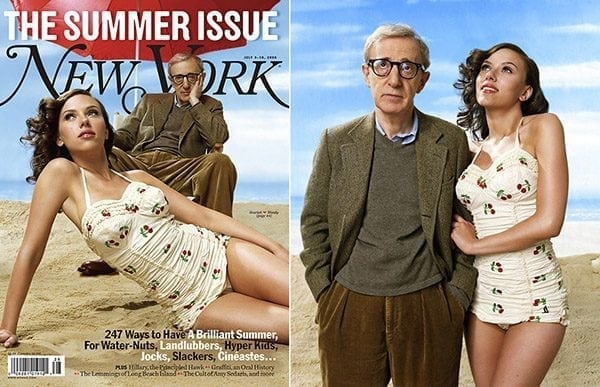 Now she brings her vast experience to The Image Flow, where she'll teach workshops like Intro to Photoshop among other duties. To help you get to know her better, we sat down for a little Q&A:
What attracted you to the job of Digital Imaging Expert at The Image Flow?
Everyone wears so many hats here. I love that I have the opportunity not just to do retouching, but also to teach workshops, work one-on-one with clients, curate, and shoot. I've got a huge skill set, and I like that I get to use them all at The Flow.
How do you approach a new project when you sit down with a client, be it a commercial or private project?
I think that depends on the project. Often I'll ask the client or photographer what they want out of the project, the direction they're moving toward, and what the final product will be, for example a billboard versus a fine art book. I think the final output sets the stage for the direction the project takes.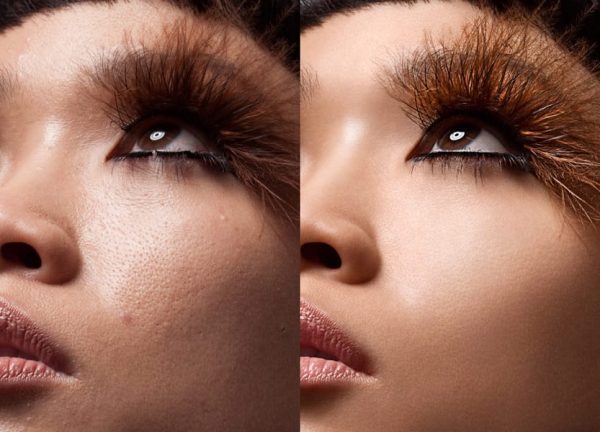 What's the difference between working on a commercial project and working with a private client?
Usually, when I'm working on a commercial retouching job it already has a complete idea for the art direction—the "look" is pretty set in stone. When I'm working one-on-one with a private client or photographer it becomes more of a collaboration of our combined skills and talents to see how we can make the best image possible.
For you, what makes a great image?
I think it starts with having a great concept, something that's going to have an emotional resonance. If the photographer is passionate about the things they're photographing, you can tell. It's going to be a good image when there's passion behind it.

What has been your most challenging retouching job to date?
One of the most complicated compositing projects I did was for the California Academy of Sciences. I was working with images of a giant albino python named Lemondrop that they had on loan for the summer. The photographer actually had a fear of snakes but had photographed this snake in his home studio. Lemondrop had to be photographed in sections to be able to get a high enough resolution for the final output, which created a more complicated process to composite the images together. Also, Lemondrop was constantly moving and therefore couldn't be lit very consistently in the studio so the lighting was done in post in Photoshop. Ultimately, it looked fantastic. Lemondrop was on billboards all over the Bay Area and even ended up on a conveyor belt for the baggage carousel at SFO.
And finally, Photoshop or Lightroom?
Both for sure. Lightroom is where I process all my RAW images and it's where I organize my life as a photographer—I've been using it since it was in beta. But I always move to Photoshop to do all my hard retouching, anytime I need to use the clone tool or healing brush, or anything involving masking or compositing. I couldn't be a retoucher without Photoshop, but Lightroom is my go-to for batch processing.
Chrysta Giffen works with clients to fulfill all of their photographic and digital darkroom needs, teaches workshops at The Image Flow, and occasionally curates gallery exhibitions.