"The Image Flow has enabled me to enhance and edit my photographic images. Their One-On-One Zoom sessions are thoughtful, constructive, and highly educational. Through their enlightened guidance, my modest skills have advanced — happily and with great satisfaction."

— Richard S.
The Image Flow offers online photography classes One-on-One via Zoom to elevate your photography skills to the next level.
We offer online photography lessons tailored to your specific interests and technical needs. Our imaging experts are well equipped to assist you with the photographic process, from portfolio reviews and photo sequencing, to post-processing and file organization techniques. If you're looking to learn Photoshop online or learn Lightroom online—No matter your skill level—we'll work on what's important to you.
Our private online photography classes are available to both teens and adults at a rate of $120 per hour.
Online Photography Class Details
Once you've signed up for a One-on-One Session with us, we'll email you and ask for a brief description of what you would like the session to focus on. Then we'll schedule your session with one of our instructors for a date and time that works for you!
By Appointment
Monday – Friday
10:30AM–6:00PM
Call or Email to schedule a session
415.388.3569
Possible topics include but are not limited to
Online Photography Lessons
Photo Critique: Composition, editing help, etc.
Sequencing
Portfolio review & development
Learn Lightroom Online and Digital Workflow
Adobe Lightroom Classic – beginner to advanced instruction
Digital workflow
Learn Adobe Photoshop Online
Adobe Photoshop – beginner to advanced instruction
Digital Retouching
Adjustment layers and non-destructive editing
Masking
Image compositing
About Zoom
Zoom is video conferencing software that allows us to video chat and share our screens all using our computer's built-in video camera and microphone. Setting up a Zoom account is easy and free. Just got to the Zoom website to create a username and download the software onto your computer (not your phone). Never used Zoom? Check out their support page for How to Join a Zoom Meeting.
Workshop presented by The Image Flow Photography Center, providing photography classes, custom printing services, and fine art reproduction.
Instructor Bios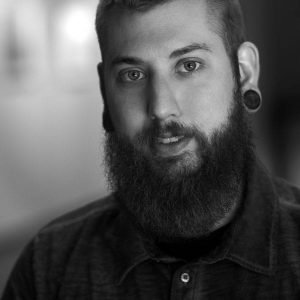 Nathan Lomas
Educator & Master Printer
Nathan Lomas is a fine art photographic artist and educator working with both digital and analog processes. He is an adjunct professor at the Academy of Art in San Francisco and owns his own photo studio in Alameda where he specializes in 19th-century tintype photography. Nathan teaches workshops and one-on-ones in Photoshop and Lightroom and works with digital restoration.
Photo Critique & Sequencing
Portfolio review & development
Lightroom, Photoshop, and Digital Workflow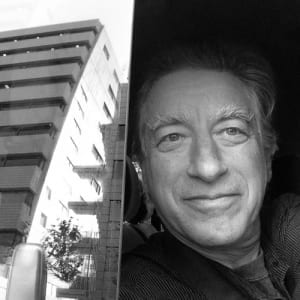 Stuart Schwartz
Founder & Educator
Stuart spent 40 years as a freelance advertising and corporate photographer in Europe and the states. He is available to share his vast photographic knowledge.




Photo Critique & Sequencing
Portfolio review & development