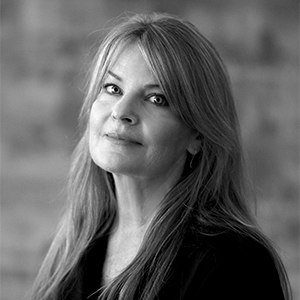 For more than two decades, Nikon Ambassador Deanne Fitzmaurice served as an eyewitness to sweeping change across the Bay Area as a photojournalist for the SF Chronicle, documenting the worst Earthquake in nearly a century, pivotal SCOTUS rulings, significant wars involving the U.S., climate change, and sports. Her work for the Chronicle garnered the attention of global publications and soon she was shooting for National Geographic, Sports Illustrated, ESPN, and others.
One photographic essay, documenting a young Iraqi war victim named Saleh, earned her the Pulitzer Prize. She has won most of the major prizes in photojournalism—some multiple times—including Pictures of the Year International, AI-AP American Photography, Communication Arts, NPPA, and others. Today, Deanne shoots for the world's most iconic brands, including Amazon, Apple, Nike, Google, and Facebook, helping nonprofit organizations such as the Bill and Melinda Gates Foundation tell their stories, and documenting moments and individuals who spark her enthusiasm. A highly sought-after storyteller, Deanne lectures regularly at Stanford University and on stages worldwide, sharing her insights and reflections on life, creativity, business acumen, and cultivating a winning mindset. When she's not on the move, Deanne and her photographer husband, Kurt Rogers, guide Think Tank, the cult camera bag business they co-founded.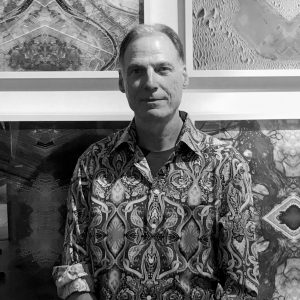 Henrik Kam is a San Francisco-based photographer of art, architecture, and the built environment. He has spent the better part of the last 3 decades shooting images for a diverse list of clients and working on personal long-term projects, documenting the changing urban environment of SF. Originally from Denmark, his early interest in photography led him to study at the Art Center College of Design; subsequent workshops and independent study has honed his vision.
His work has appeared in several books and publications for clients such as SFMOMA, Fine Arts Museums of San Francisco, SFJAZZ, Meta, Mark Cavagnero Associates, Herzog & de Meuron, and others.
Lately, he has become an adept drone photographer enjoying the view from above.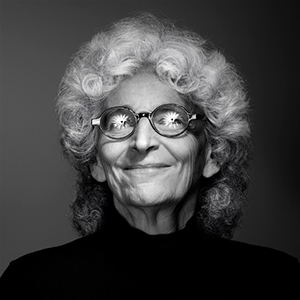 Penny Wolin
is also known as Penny Diane Wolin is an American portrait photographer trained as a visual anthropologist. Known for her documentary and conceptual photographs, she had completed commissions for major corporations, national magazines, and private collectors.
Penny has been honored to photograph such great American icons as Annie Leibovitz, George Burns, Ansel Adams, Robert Frank & Ursula k. Le Guin. Her seminal book and exhibition, The Jews of Wyoming: Fringe of Diaspora was hailed by Library Journal as "a unique and important contribution to our understanding of Jewish life in the United States." Kirkus Reviews recently bestowed upon Wolin's book, Descendants of Light: American Photographers of Jewish Ancestry, the coveted Kirkus Star. "A rich, well-documented collection for students of photography and Jewish culture."
In May of 2022, Wolin will release her latest monograph, Guest Register. At age twenty-one in 1975, Penny moved into the St. Francis Hotel, creating 34 photographs with minimalist texts with residents of this pay-by-the-week hotel on Hollywood Boulevard. Never before published and rarely seen, it is an astoundingly empathic work of documentary insight.
"It is an interesting thing about photography," says Wolin. "A photograph can definitely be worth a thousand words, but match a few words with one good photograph and you have told the whole story."