Ice Out is a new abstract photography series from photographer Scott Orazem.
Scott Orazem studied photography at the Art Center College of Design in California. He spent fifteen years shooting fashion in Los Angeles before launching a second career in creative direction and brand strategy. Now, Scott is exploring the personal side of his photography with a focus on patterns, textures, and scales found in nature.
He divides his time between the northeast and Montana. Scott says he's always been drawn to the outdoors. His brother, a pilot, first inspired his interest in shooting from small planes while exploring the Alaska wilderness.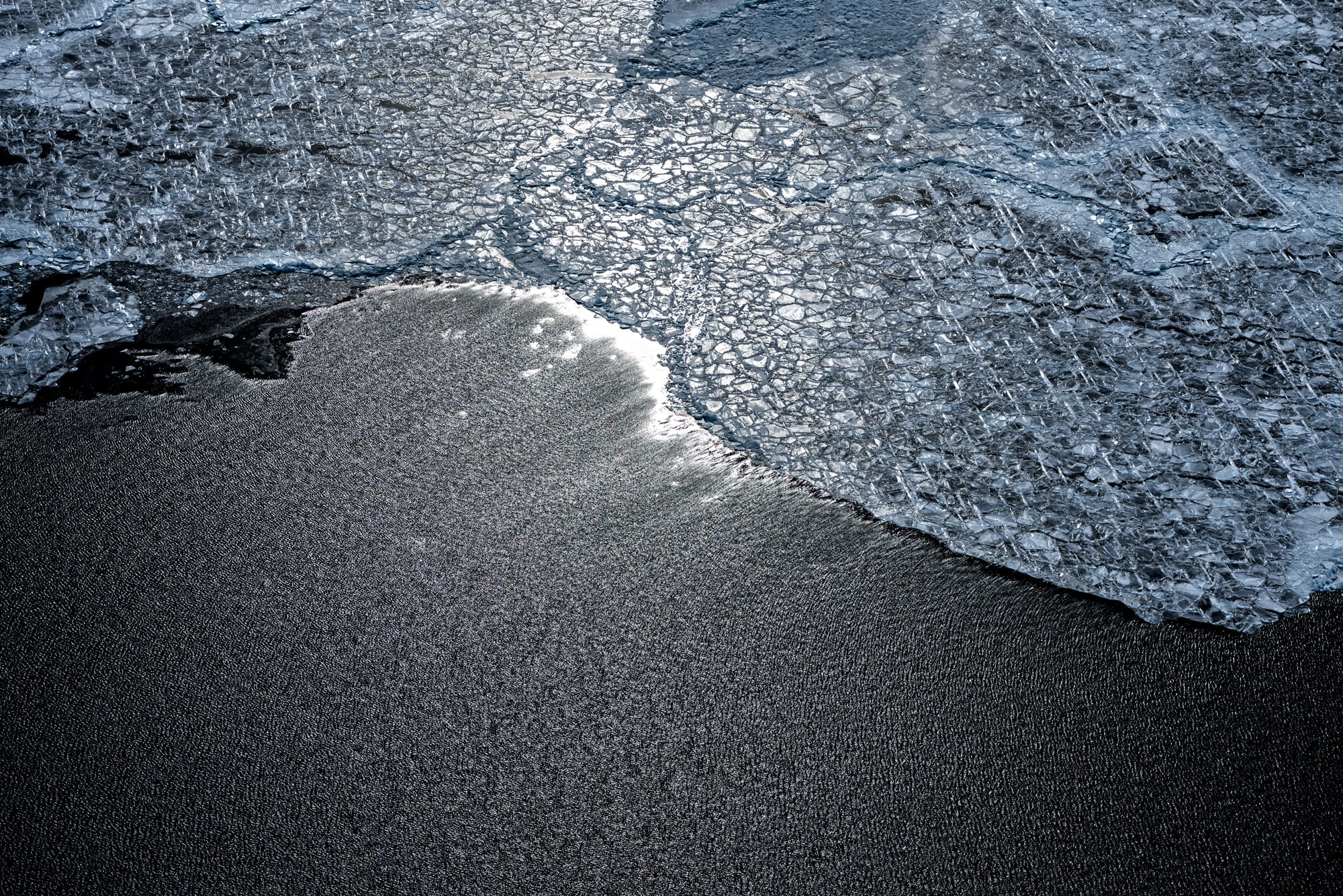 Ice Out was over Lake Ontario in 2015, as winter gave way to spring. The images were made just as the solid surface, as much as four feet thick, began to succumb to the warming winds and tidal forces on the lake.
"One challenge with aerial photography," says Scott, "is finding a pilot and aircraft where you can open or remove the window of the airplane." To shoot the Ice Out images, he found a pilot who not only agreed to let him open the window but who was also willing to fly at an altitude within 600 feet of the lake's surface, affording Scott the desired perspective.
The show consists of eight abstract images of the windswept ice forms, against the ink-black waters of the surface of the lake.
Scott says his background in design definitely influences his work as a photographer. "I've always subscribed to a less is more approach in my work. I'm inspired most by nature as my subject with a focus on abstracting the patterns and textures it presents."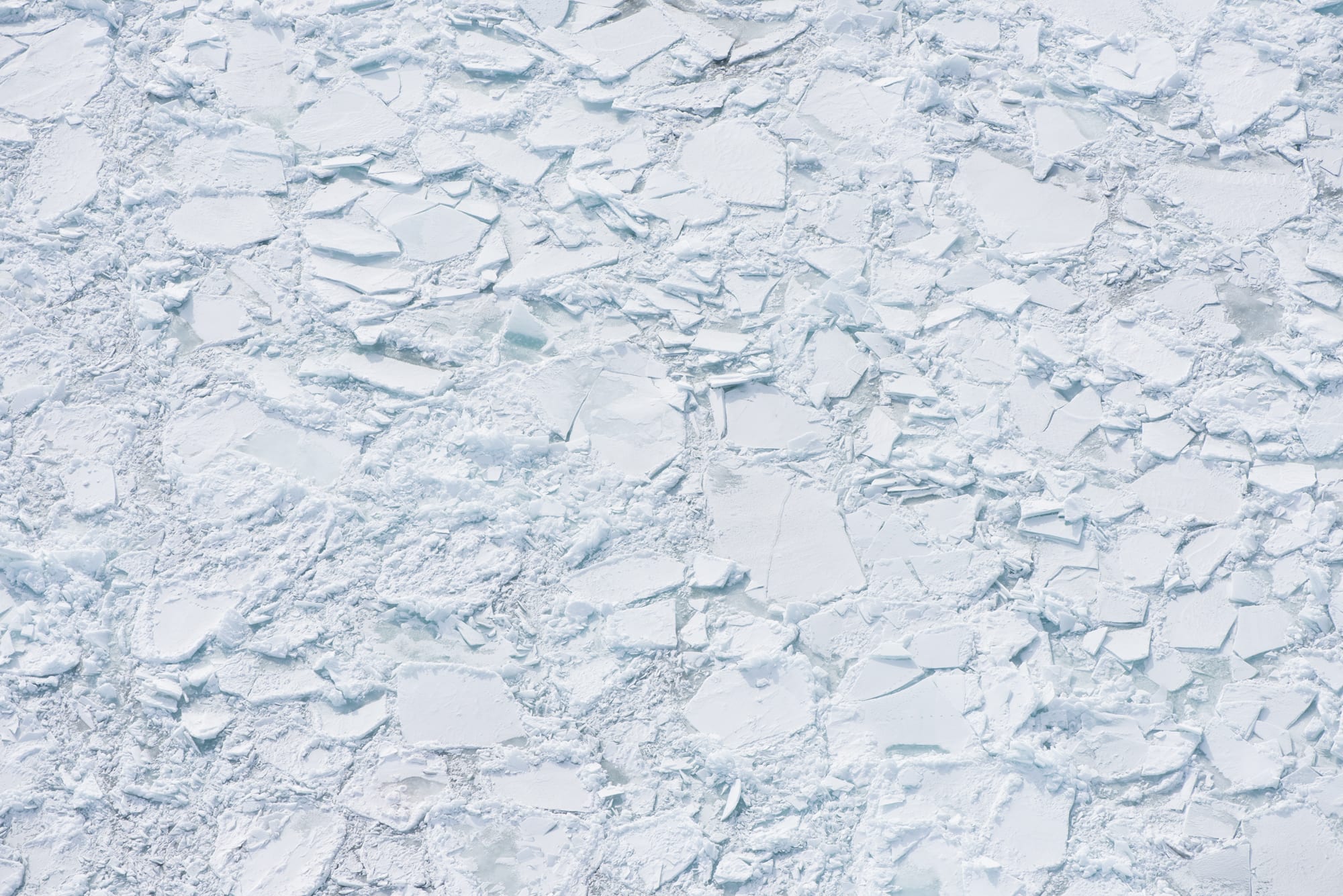 He plans to devote more time to photography in the future.
"I've spent an entire career working on other people's brands or visions for their products or services. At this point, I'm enjoying the pursuit of my own voice and point of view."
Scott's work is now on display on the back wall at The Image Flow and is scheduled to hang through July.