Acclaimed National Geographic photographer Catherine Karnow discusses her teaching style, her existential search for "home," and what drives her to keep on shooting.
Catherine Karnow has been around the world and back over the past 30 years working as a photojournalist for National Geographic, Smithsonian, and many other publications. She has photographed Prince Charles and General Giap, Australian Aborigines and Bombay film stars, Connecticut society and a farm family in Albania, but she says you don't have to go far for the magic to happen—it will happen even in your own backyard.
"I don't call it portraiture, that's such a confining word and it really doesn't describe what I do or what I teach," says Karnow. "Portraiture implies that the subject is aware of being photographed, whereas some of my work and some of what I teach is how to be invisible. People who come to my lecture and attend my workshop are often surprised to learn what's involved with photographing people—it has a lot more to do with how you are and how you project yourself, than what equipment and lighting you have."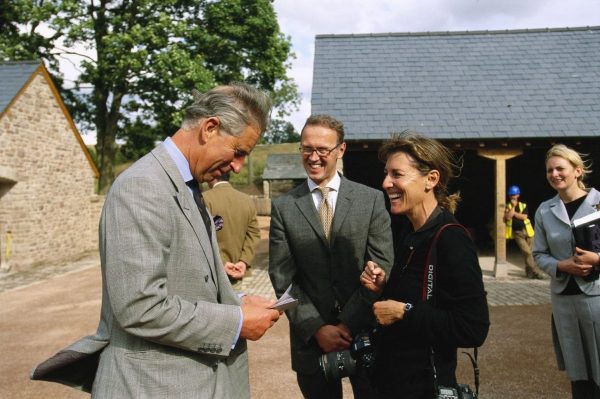 Catherine's lectures are usually teaching presentations, but they are anything but dry, she says. They are full of entertaining anecdotes and stories about photographing luminaries around the world, and she offers her most useful tips and tricks on how to create a truly engaging photograph that can be applied to shooting all kinds of events, especially family and friends. "You don't have to be a National Geographic photographer to apply these techniques; they apply to photographing everybody anywhere."
Catherine wasn't trained as a teacher—she didn't even go to photography school. "Everything that I've learned, I've learned through experience," she says. The way that she teaches is based on her own character and personality and the ways she likes to learn. She doesn't use any charts or graphs, math or science. Catherine prefers to teach by describing in great detail how she got the shot. "Photography has never been a job for me, it's who I am through and through, and I bring that into my teaching."
The art to being a good teacher, Catherine says, lies in being able to communicate clearly what you're trying to say, to inspire your students, and to help your students express themselves. The people who come to Catherine's lectures and take her workshops are often coming back to photography after having put down the camera for a period of time. "I want to inspire them to pick that camera up again and get back out there."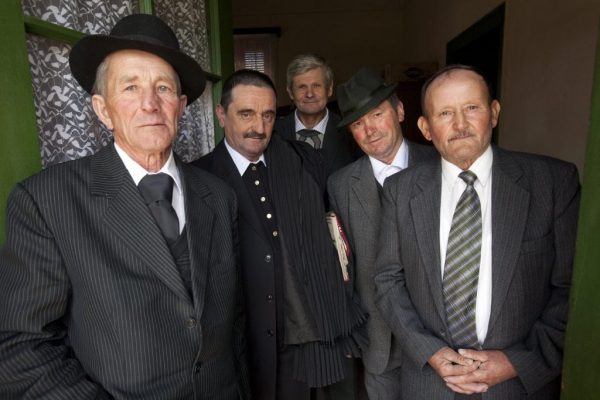 Catherine was born and grew up in Hong Kong until she was 10—her father Stanley Karnow was the bureau chief for Time-Life. Although she was an American, she says the first time she came to the U.S was like coming to a foreign country. "From that moment, I never really knew where to call home," she says. Although she's lived in the Bay Area for 20 years, she says she can't fully feel at home anywhere. "It's an existential problem, literally, where should I exist?" she laughs.
However, Catherine says she's very comfortable in the Bay Area. "It's a nice respite from the chaos of my travels and I like the culture of wellness and good food. I like the people here. It's a peaceful place to live."
Catherine says that when it comes to shooting, newness can be intoxicating. "Sometimes I come to a place that I find so fascinating, I can't put my camera down!" she laughs. But just because a place is new doesn't mean it's exciting or visual. Finding a good location to shoot is more about the visual elements, the experience, the energy, and the light.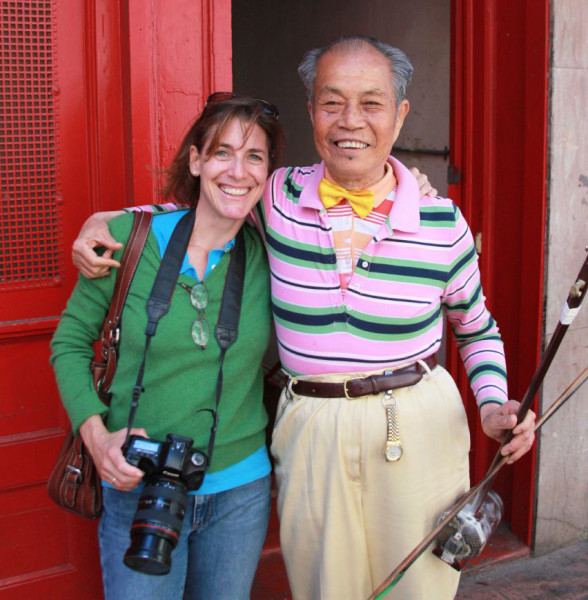 In August, she will lead a three-day workshop in San Francisco. "I love shooting in San Francisco—I find certain neighborhoods like Chinatown, the Mission, and even the Polk Street Gulch, to be wildly photogenic." Catherine says rather than look for what's new, a photographer has to learn to see the world with a little bit of distance and scrutiny, so that the ordinary becomes fascinating. "I find people are always interesting to photograph. Everything I do is about connecting, and how photography connects us."
One of Catherine's favorite places to shoot in San Francisco is the Ferry Plaza Farmers Market on Saturdays. She says that of all the farmers markets she's photographed around the world, the one at the Ferry Building is the most colorful and vibrant, and full of real farmers of all kinds. "The people are particularly friendly and easy to photograph, so that makes it easy to get comfortable, and it's extremely visual and photogenic—it's full of characters, both the vendors and the buyers. There are also great things to taste. The experience as a whole is fun. Nothing beats the hot chocolate from Boulettes Larder—that's reason enough for me right there."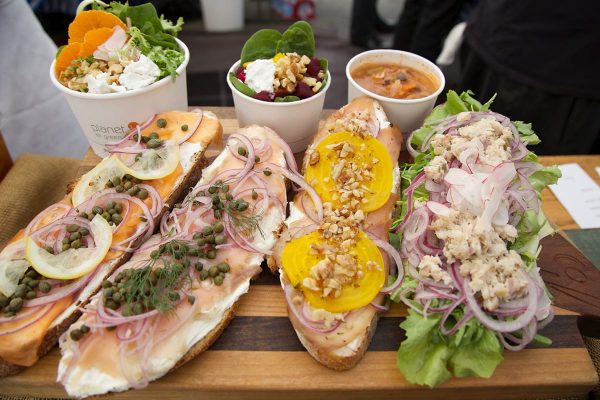 Catherine says she usually knows right away when she's gotten the shot. "When I see it appear on the screen I know I've got it—and that feeling usually doesn't change later that evening, the next day, or even a week later." But she adds, that doesn't mean I stop shooting. "I am so excited by seeing a great shot, it's such a high, that I want to do it again!" she laughs.
"No matter whether I'm shooting on location or in a workshop, I have the faith that the magic will always happen—and it's true! We don't have to go far to find it either, it happens right in our own backyard. In every workshop, these situations always come up that are so mind blowing—stories that we hear, people that we meet, there is always something unexpected and wonderful that happens."
Catherine will give a free lecture, "The National Geographic Travel Story" at The Image Flow Thursday, July 9 at 7PM. This event is free and open to the public.
There is limited space available in Catherine's three-day San Francisco photography workshop
August 21 – 23, so sign up today!