One of Cuba's most successful photographers, Ramses H. Batista, runs his own photography studio and outreach center, and guides guest shooters into the nooks and crannies of Old Havana.
Ramses H. Batista is one of Cuba's most renowned modern photographers, his career spanning more than 20 years and virtually every subject imaginable: portraiture, social documentary, religion, landscapes, and most recently, nudes. But Batista didn't start his artistic career as a photographer; as a young man, he was a painter, until one defining interaction with an instructor changed his path forever.
"His painting instructor told him, 'You're a terrible painter. But you would be a very good photographer,'" says San Francisco-based photographer Jock McDonald, a long time friend of Batista's who has himself made more than 50 trips to Cuba.
Ramses took his instructor's advice and turned toward photography and cinematography. He has since worked with several Cuban and international photography agencies and magazines, and has had numerous solo exhibitions in Cuba, Canada, and Europe.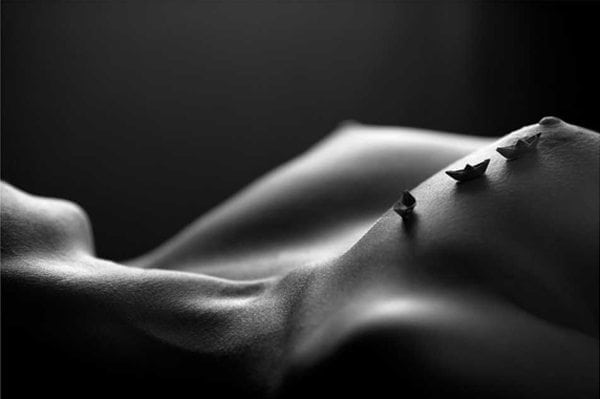 Over the years, his subjects and objectives have varied drastically. What has been constant through the iterations of his work is a desire to perpetuate the facts, to take advantage of the opportunities of time and place, and the silent metaphors that reveal life in front of his lens. His work draws from the national tradition in the fields of advertising and photojournalism, but translates into a personal look into the existential conflicts of his own generation and the symbols of national identity.
In his latest work, Ramses explores the expressive possibilities of the artistic nude through formal experimentation. Several of his most recent images have been published in a new book, The Light in Cuban Eyes, and are currently on tour in the U.S. in a gallery exhibition of the same name. The book features 50 Cuban artists, including Ramses's old friend Nelson Ramirez, director of Fototeca de Cuba, the country's national archive of photography. The exhibition stopped at the Jenkins Johnson Gallery in San Francisco in September and October.
"They say that photographers are a breed apart, they express the absolute, stark, clean, dirty truth as it is, in a cry of joy, pleasure, or horror. They are like magicians who, instead of waving wands and transform, pull the plug and perpetuate an unrepeatable moment." — Ramses H. Batista
Today, Ramses runs Amos Photography, a multifaceted photography outreach center—the first of its kind in Cuba—including his own studio, an exhibition space where he displays the work of friends and colleagues, a small retail space where he sells his work, and a teaching facility. The first class Ramses taught at the center was a photography workshop for children—free of charge for all participants.
Jock says that Amos Photography is a perfect extension of Ramses's gregarious yet tenacious personality: He never takes no for an answer. It's also a quality that makes him a great workshop instructor. When leading photography groups through Old Havana, all one has to do is point out a doorway they find interesting, and before you know it, Ramses has made friends with the inhabitants, and the whole group is invited inside.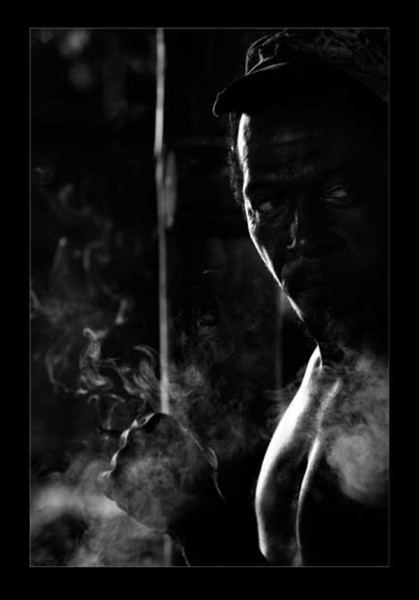 "We are here, there, or everywhere, to capture light and shadow, which sometimes nobody sees," says Ramses in his artist's statement. But when walking the streets of Havana, Ramses makes sure that you see everything.
Ramses H. Batista will serve as a guide and instructor on both of The Image Flow's upcoming Cuba photography workshops, Cuba: Behind Closed Doors Feb. 1 – 7, and The Havana Highway: Rum, Cars & Cigars, Feb. 10 – 16.