Renowned American photojournalist Ed Kashi shares his visceral relationship with photography in this award-winning monograph.
Lecture & Book Signing: Saturday, January 7, 5:00–6:30PM
Ed Kashi's latest book release, Abandoned Moments: A Love Letter to Photography, illustrates the concept of momentary surrender in photography — the abandoned moment. In contrast to the orchestration of the decisive moment, this volume honors the intuition Kashi has gained over his 40-year career, and is a tribute to the electricity captured when he has yielded his camera to the experiences of reality around him.
All photographs © Ed Kashi
"If the decisive moment reflects reality in tune with the photographer's intuition, flawlessly combining composition and timing, then the abandoned moment is the consequence of a fractional instant of surrender. This collection reveals imprecise glimpses of transitory events filed with frenetic energy — the chaos of everyday life. Embodying photography's intrinsic power, they preserve moments that can never occur again in exactly the same time and space."

— Ed Kashi
All photographs © Ed Kashi
"In a field that offers little time or encouragement for self reflection, Kashi's deeply personal selection of photographs and commentary offers a rare insight into the cultural and psychological implications of the life he has lived, the things he has seen, and the work he has accomplished. By enabling a reconsideration of his remarkable archive, removed from the usual exigencies of addressing current events, this book allows Kashi to demonstrate some core truths about the nature of photographs and the ways they work. It challenges some of our basic ideas of what photographs can do, and puts forward a way of thinking about the photographs that surround us all, a notion that is of particular significance to practitioners and consumers of photography since the digital turn. Perhaps most importantly, this book demonstrates an innovative and nuanced form for autobiography from someone whose entire working life has been predicated on his own invisibility."

— Alison Nordstöm
All photographs © Ed Kashi
Ed Kashi received multiple awards for Abandoned Moments: A Love Letter to Photography, including the 2022 International Photography Awards Best Monograph of the Year and Book Photographer of the Year. Kashi also won PX3 2022 Gold.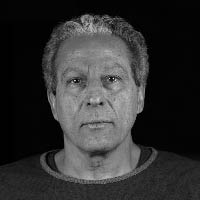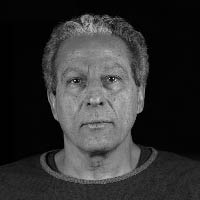 Ed Kashi – Bio
Ed Kashi's groundbreaking and compelling photographs and films have made him one of the most celebrated and renowned multimedia photographers of our generation. He's documented and photographed topics as diverse as the impact of oil in Nigeria, the protestant community in Northern Ireland, the lives of Jewish settlers in the West Bank, climate change, the plight of Syrian refugees, the global epidemic of chronic kidney disease among agricultural workers and the impact of an aging society through his project Aging in America.
Kashi's innovative approaches to visual storytelling has led to assignments with organizations and publications such as National Geographic, Open Society Foundations, The New Yorker, MSNBC, Fortune, Human Rights Watch, International Medical Corps, NBC.com, The New York Times Magazine, Geo Magazine, Oxfam and TIME.
Kashi has once again turned the photography world on its head with the release of his latest photobook Abandoned Moments: A Love Letter to Photography. The book follows Kashi over multiple decades of his career, and the accompanying photographs all follow a unique process of capturing images: deliberately not looking through the viewfinder.
ABANDONED MOMENTS: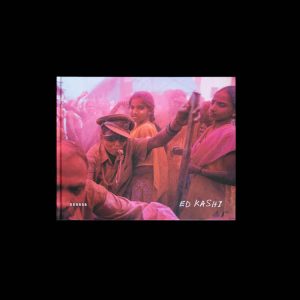 A LOVE LETTER TO PHOTOGRAPHY
by Ed Kashi
First Edition: ISBN: 978-3-96900-044-1
136 pages, 42 color + 26 b/w illustrations
Binding: Casebound
Size: 11.75 x 9.5 inches portrait
Language: English
First edition press run: 1,000
Publisher & Printing: Kehrer Verlag
Publication date: November 2021
Retail Price: $60.
Purchase direct from the artist at: https://www.edkashi.com/books/abandonedmoments
Books will also be available for purchase at the lecture, and during Ed Kashi's January workshop at The Image Flow, The Abandoned Moment.
Register here to receive an email reminder about this event.