Artist Jay Ruland uses an unusual but simple process to highlight nature's beauty as it ages in his Withering Roses series, and therefore, the human process, too.
After 25 years in the workforce, Jay Ruland decided to go back to school and, not surprisingly, found himself surrounded by 20-somethings. While he says he was welcomed by his junior contemporaries, he was struck by the way they perceive the world; that is, the things they found to be beautiful also tended to be as young as they were. As a 50-something, Jay says the aging process is beautiful in itself, and the desire to show that is the basis for his Withering Roses floral photography series, which will be featured in his new solo exhibition at The Image Flow As the Allure Fades opening on May 14.
"The younger students sort of had a bias toward things in society that are young and pretty, and we're taught through the media that younger is better. But if you look closer in nature, things that are getting older are still beautiful and the process itself is a beautiful process," says Jay.
He chose to work with roses because they are a societal symbol for beauty, something you'd give on a first date or use to decorate your house, but also because they can communicate ideas, from the number you give to the color, and transgress cultural barriers.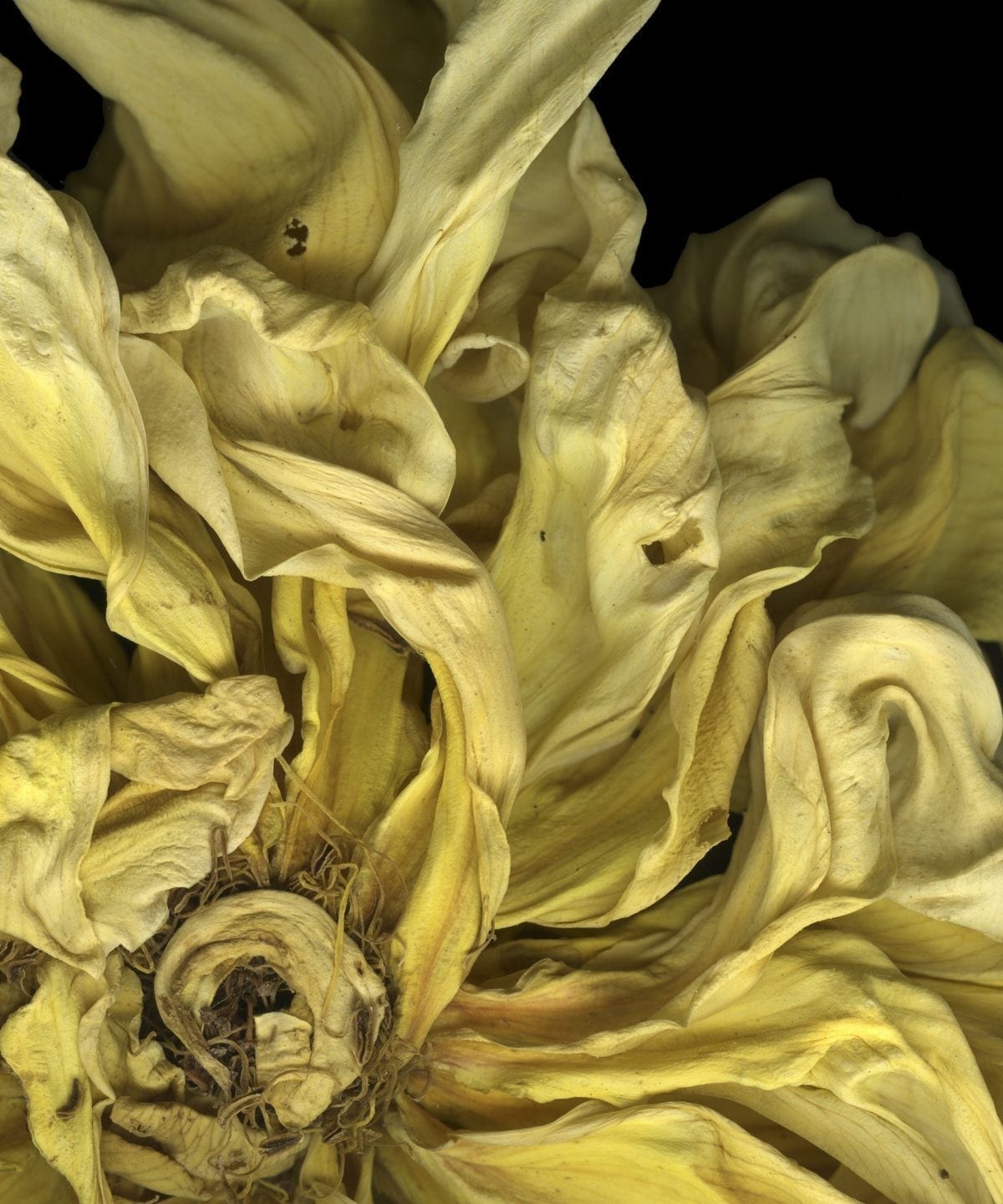 "Everybody has roses and they all have a story about roses too; they're not tied to one geographical place," he says.
The rose may be ubiquitous, but his photographic process is not. He had begun having problems with his right hand that made holding a camera difficult. After being diagnosed with Parkinson's disease, he decided he had to find another way to make photographs. He turned to his Epson 4890 scanner.
He uses the scanner as his imaging tool. He removes the lid, sets the rose on the glass, and scans it at as high of a resolution as possible. The black background on the images is a result of scanning the flowers in a somewhat dark room.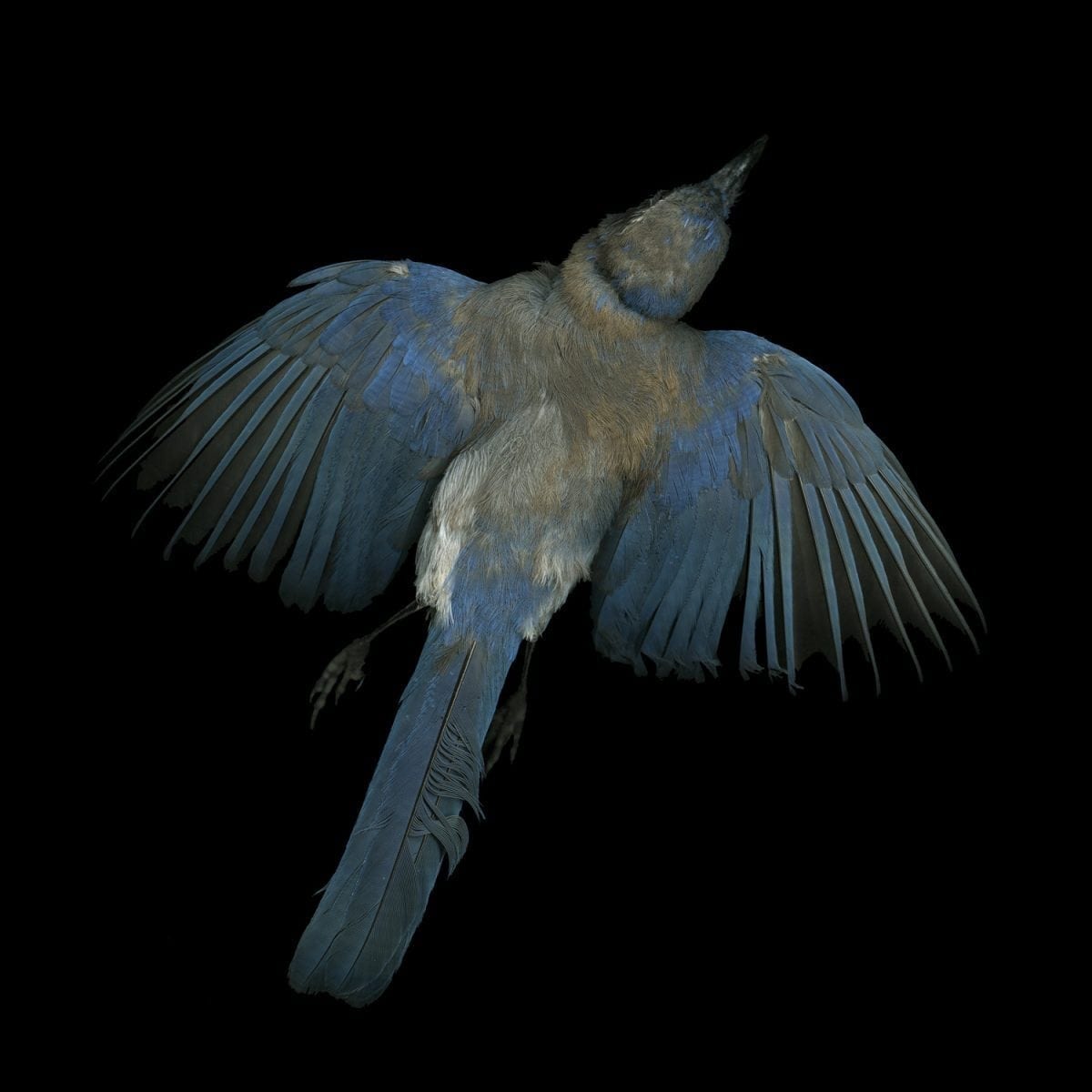 "I was blown away with the work I could do using the scanner. That really changed the way I make images," he says.
He began collecting roses, first from his mother's garden, and as the series grew, from anywhere he noticed a spectacular bloom. "Now flowers find me," he laughs.
While the objects that feature in his work are often small, the resulting images are quite large, sometimes up to 100 x 100 inches.
"When you see my actual work, I take small things that we normally wouldn't notice or see or would just overlook, and put them in this large size so that you can really see all the details," he says.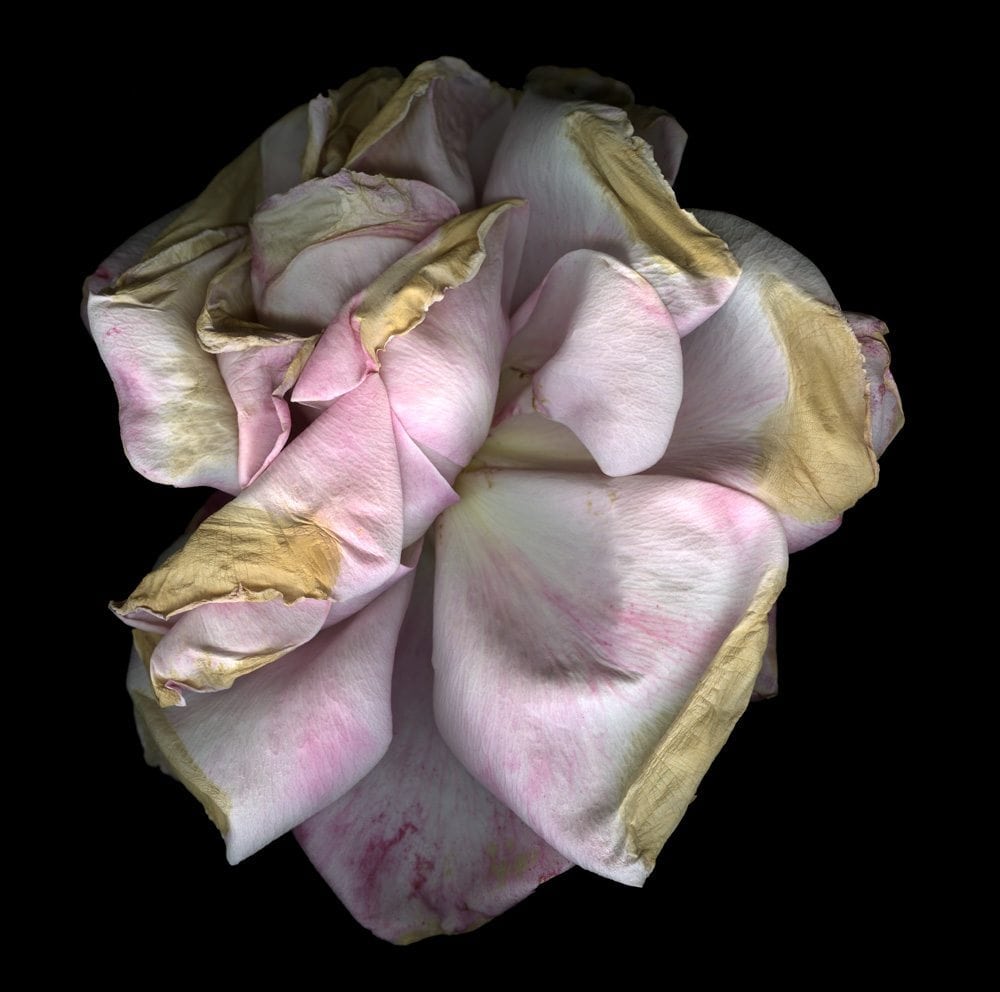 Jay's show at The Image Flow will also include images from his Abstractions series and several photographs of birds, one of which took top honors in a show at the de Young museum. The link between the birds and the roses is not as much about age or the aging process as it is about looking at nature and seeing how beautiful it is. "That's a lot of what my work is about," says Jay.
The images are available as limited editions. Jay Ruland's work will hang at The Image Flow May 14 – July 29, with an opening reception May 14, 7–9PM. The opening reception is free and open to the public.