Workshop student James Clift talks about how creative assignments with concrete deadlines can help expand the horizons of the intermediate photographer.
Balancing your photographic pursuits with the ups and downs of daily life can be a difficult task. Keeping pace with a photography series requires not only dedication but also a clear direction to ensure building success.
At The Image Flow, we understand how difficult that can be, which is why we created the Intermediate Photography workshop. Taught by Stuart Schwartz and Nathan Lomas, it's designed specifically to keep you motivated with assignments that draw on the classic genres of photographic inquiry and looks at a wide range of photographers working landscape, portraiture, and documentary photography.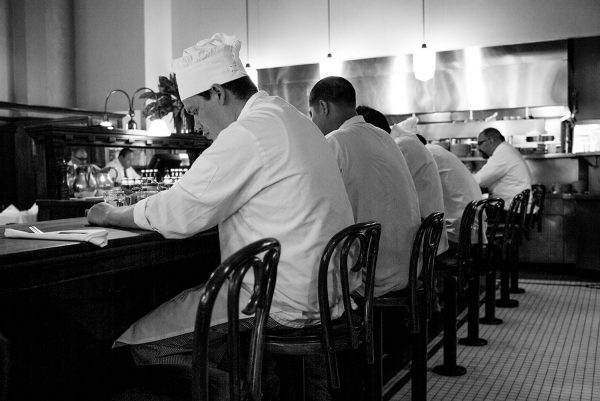 In the workshop, Stuart and Nathan guide you toward conceptualizing a theme and give you a taste of what it's like to work under pressure, similar to how professional photographers are required to work.
James Clift has taken a number of workshops at The Image Flow, including the Intermediate Photography, and we believe his work has shown a drastic improvement since he first came through our doors. His final project in the class was an intimate and engaging document of the Tadich Grill, California's oldest restaurant in business continuously since 1849.
From his first explorations to his final edit, James's growth and comfort behind the camera were evident, even when shooting in a time crunch. The result is a cohesive yet varied group of images that feel like they could accompany a magazine spread on this quaint establishment.

We caught up with James to talk about the class experience and his progress as a student of photography as a result.
TIF: How did the class/assignments help improve your photographic skills?
James: Working on each project for the class has especially improved my overall composition with some work on technical execution as well. This improvement in composition has brought more feeling into my street photography work. One of the most important things for me has been to clarify the key subject (using shallow depth-of-field) and to provide context, often through showing a wider view of a scene.
What did you learn from the class that has been most helpful?
When you're looking for that perfect shot, I've learned to just be patient—whether you're out for just an hour or the entire morning. You must believe that visual moments and opportunities will present themselves. I try to remain curious and observant at all times. I've also found that it's important to stay with the viewfinder, don't edit or review images on the run because you're sure to miss something.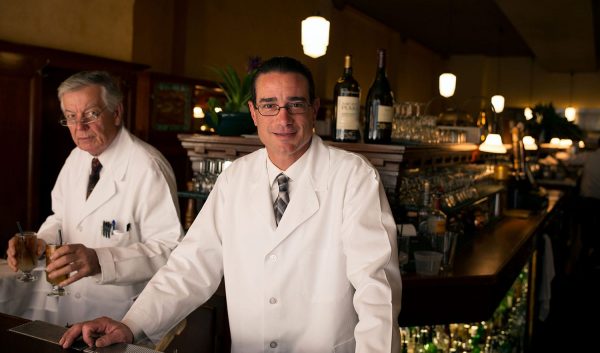 Did you find the class environment and lectures stimulating?
It's a very stimulating, creative, and supportive workshop. The personal attention provided, as well as the constructive and detailed feedback, makes this a really amazing learning environment. The breadth of instructors includes fine art and commercial photographers who provide rich and creative discussions, as well as technical execution and encouraging feedback.
Who would you recommend to take this class?
Anyone with a desire to improve their photography, regardless of your current level. This "assignment discipline" is a tremendous focus, which can help you to create more meaningful photography.
Whether you've just recently gotten the hang of your camera's controls, or you've been photographing comfortably for a while, the Intermediate Photography workshop can help to elevate your shooting, editing, and image processing skills and you'll gain even more control over your images with advanced instruction in Adobe Lightroom's powerful image developing module—and the intimate critique setting allows students to benefit from both instructor and peer feedback in a supportive learning environment. Give us a call to sign up for the next session today!