From northern California to northern Germany, Hendrik Paul is fascinated with the transition of old to new.
Landscape photographer Hendrik Paul straddles two worlds: He grew up in Mill Valley, CA, where he took his first photography class in eighth grade. He spent his free time hiking on Mount Tamalpais and soaking up the northern California landscape, but his roots are firmly planted on a 500-year-old farm in Germany.
"It's such a different life from how we live, this small farming community, living off the land. The men went out and did the field work and the women did the cooking. It's still quite antiquated compared to California or America," says Hendrik.
His parents met when his German mother came to California to visit a friend in Sunnyvale, only to be introduced to his father a few days after she arrived. The couple was engaged within a week, and six months later his mother had shipped all of her belongings to America. "They are still living in the same house where I grew up."
Known for his surreal black and white landscape images, Hendrik has been photographing his family's farm in the village of Lienen situated in northwestern Germany, about halfway between Düsseldorf and Bremen, since 1998 when he spent a year living there after high school. He says that's when he really developed a sense of being German. "I felt this huge kinship—the way of life, the German mindset. I realized how German I can be sometimes. I felt like I was coming home."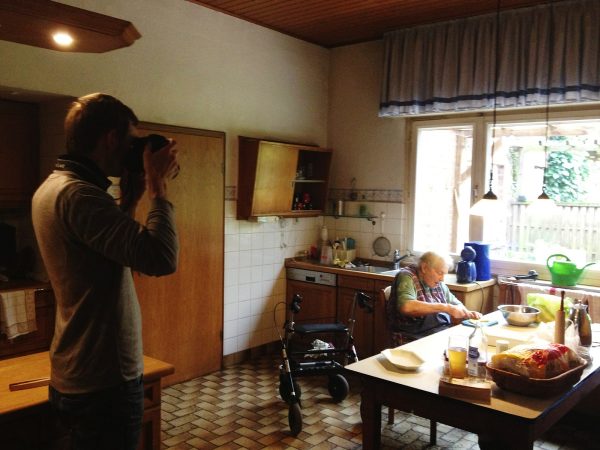 The year in Germany also gave him the opportunity to develop close relationships with his three cousins and photograph the farm and his grandmother Martha. "She's cooked almost every day in this one kitchen her entire life. Men walking in from the fields, sitting down for lunch, eating a big meal, and then going back out to work. Now at age 97, she still cooks and has a big presence as the matriarch of the family," he says.
Hendrik has returned almost annually to visit his relatives and document how their lives have changed. "My portfolio of my grandmother and the farm has become a big project for me," he says—and his work has garnered a number of awards. One image of his uncle in a barn leaning on a shovel has been published and won numerous competitions, but Hendrik says, his German relatives have a hard time understanding how he can make money from taking pictures. "They love it and appreciate my photographs, but they see it as a fun hobby, not a livelihood," he laughs.
Over the years, the farm has shifted from being almost mostly a dairy farm to raising pigs and bulls for meat—there are almost a 3,000 animals on the farm at any given time. It has added modern machinery, equipment to produce grain, and huge modern tractors. Hendrik has been fascinated with how farming in Europe has transitioned. "You either have the small farmer like my cousin, or you have the huge farmer, the big conglomerate. The middle-sized farmer is becoming something of the past."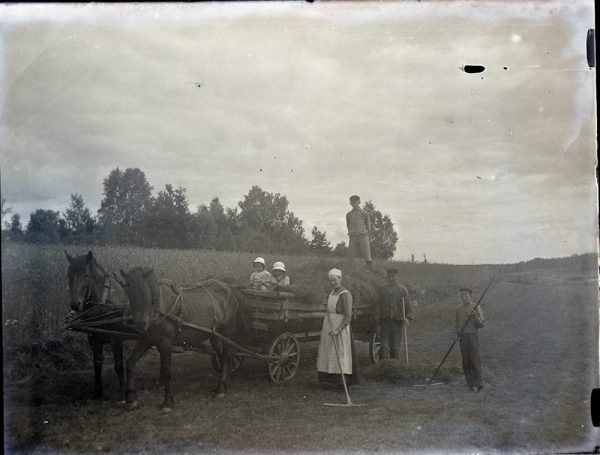 Hendrik is passionate about traditional methods of photography as well and loves the antiquated look of black and white images. Earlier this year, he was given a collection of glass plate negatives from the early 1900s. "I met a woman named Elizabeth whose grandmother, Hilma Ljung, was from the small Swedish farm town of Svalöv and took numerous photographs of her family and farm between 1910 and 1925," he said.
While the landscape was somewhat different, Hendrik says the methods of farming were very similar to those used on his family's farm during the same period. They were plowing by hand, using a horse and cart, even what they were wearing would have been similar, he says.
The glass plate images have inspired his work, especially on his most recent trip to Germany this summer. "I just came back from Germany with bags of film to process—I don't even know what I have yet." He does all his own printing in the darkroom and generally prefers smaller-format images, although he says he appreciates digital processes for making really large images. "One of my favorite prints is a 40" x 50" that was printed at The Image Flow."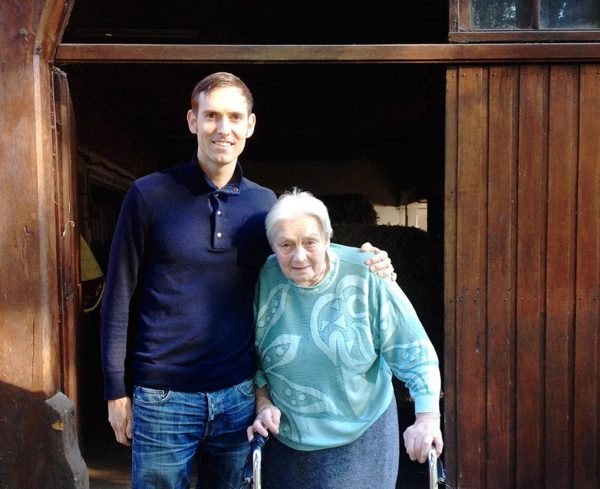 Hendrik says his next big project is to process all the film from his most recent trip and to continue working on his German/Swedish farm series. He hopes to return to Europe next year to see his grandmother. "There will be some big changes once my grandmother passes away. She's an especially big part of the story."