Photographer Mary D'Agostino credits the guidance and tutelage from The Image Flow founder Stuart Schwartz for her recent success.
Emerging nature and landscape photographer Mary D'Agostino is as homegrown as much of her work. A busy executive by day, Mary used to spend her vacations painting wildlife, but in recent years, she has developed a passion for photography. "I've always loved art and nature so photographing wildlife allowed me to combine those two things into an artistic expression," she says. A few years ago Mary bought a Nikon D600 and Sigma 150 – 600 lens and put herself through a "school of photography" taking
workshops and classes
at The Image Flow and later around the country. She also started working
one-on-one
with TIF founder Stuart Schwartz. "I was doing projects and shooting a lot, and I would routinely bring my work in for critique from Stuart." During the sessions, Stuart would offer her a critical assessment of the quality of the images and the technical aspects of the work itself, as well as help
her with editing.
One of Stuart's early suggestions was that she should get more deliberate with her shooting­—to go and seek the images, rather than simply shooting what happens across her path.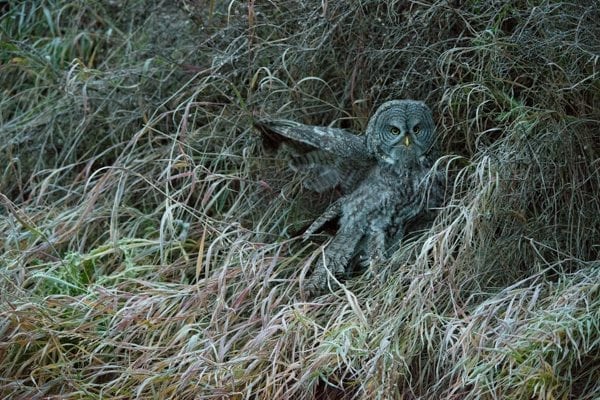 That early guidance has helped her to define what she wants to do in her photography, which is to find those moments that often go unseen. "I'm patient and look for good light and intimate moments in nature. Most of the images I make are fleeting moments, they're things that happened in a split second that a lot of people miss," she says.
Many of her images were made in wild, far away places like Alaska—she has a special affinity for grizzly bears—but many others were made right in her own backyard. She enjoys shooting subjects close to home, where the urban setting meets nature. "Often people ask me, 'Where did you take that picture?' And I say, 'Oh, about 200 yards down that path right here.'"
One of her most compelling images was shot not far from her home in Marin County—the courtship of two white-tailed kites, birds that live in trees on the on the edge of open grasslands and sometimes near urban areas. She also recalls a photograph she took of a string of tree swallows sitting on a wire, with one poetically facing the opposite direction, and a solitary song sparrow resting in the cattails at Las Gallinas Ponds in San Rafael. Mary insists that by taking the time to stop and look around, there's a lot of nature to see.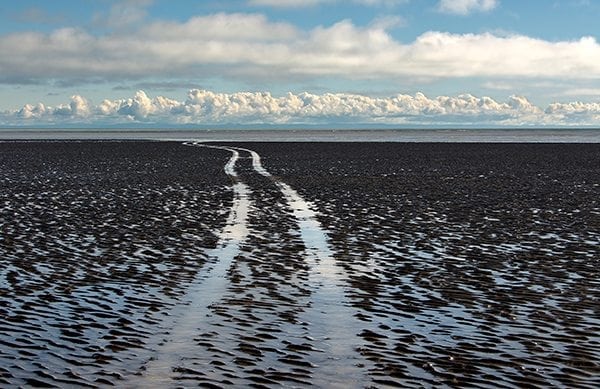 "I look for quintessential images of animals in the landscape. I'm not trying to document that I saw that creature; I'm trying to reach deeper into how it really lives its life," she says.
To get the incredible shots she does requires a willingness to stay the extra hour. Even after the light might seem to be gone, there's usually more to see. "I'm dedicated to spending the time; that's when the magic really comes through."
She does little post-processing of her images; the colors found in nature are impressive enough. Mary says the goal of her work is to bring awareness to nature and the need for conservation, to show that nature is all around us and is worth protecting. "I would love to be able to make my images more accessible to people so that they would remind them of where they live and that nature's all around. I'd also like to be able to use the images to support conservation efforts of various kinds."
Mary has also sought critiques from experts in the field of nature photography, which have been met with increasing success. "I'm fearless when it comes to finding people in the field of photography to evaluate my photographs," Mary says.
"I'm very opinionated about what makes a good picture, but it really helps to have someone to bounce those ideas off of—talking with Stuart has just been invaluable. Now I'm at a point where I'm happy with the images I can make. It was Stuart's direction and mentoring that has really helped me improve my work," she says.
Photography is how Mary balances her life, with work on one side, and her passion for art and nature on the other side. "I enjoy being in the outdoors, and nature's my inspiration and my passion. So this is a craft that allows me to experience that whenever I get the time," Mary says.­­
You can see more Mary's images at seenature.net or follow her on Instagram @marydphoto.
One-on-one sessions are available on a wide variety of topics for every photographer, regardless of skill level or age. Each session is tailored specifically to the student's needs. Click for more information.
More from The Flow: