On the cusp between student and teacher, Leanne Hansen discusses her career before photography, the importance of light, and finding her best images close to home.
Fine art photographer Leanne Hansen says her passion became a "project-based profession" after she purchased her first digital camera and came to The Image Flow to learn how to use it. The single most important take-away from her early work at The Flow was the importance of understanding light. "I'm looking for light and that's the language I learned when I started working with Stuart," she says.
"To make successful photographs, we need to understand all of the possibilities and variations for light." Her new workshop The Language of Light for Photographers offers photographers the opportunity to explore and experiment with the different types, shapes, and colors of light.
In this Q&A, Leanne tells The Image Flow how she learned the language of light, and how she plans to teach it.
TIF: What did you do before photography?
Leanne: I have 15 years in corporate technology sales and in the advertising business. Then I spent another 15 years doing fundraising and political campaigning. Visual art and graphic art was always a part of that; you're always thinking about how visual art relates to your message.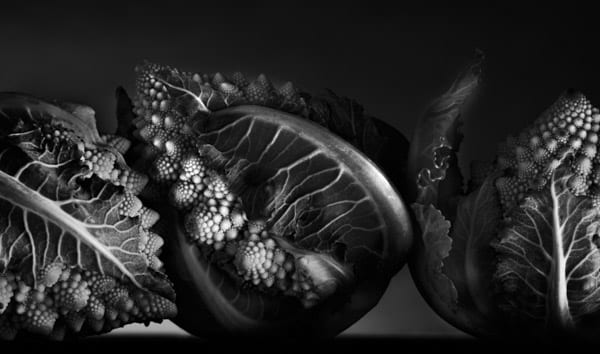 What inspired you to take your first photography class?
When I bought my first digital camera—a Canon T2i to replace my Canon film camera—a friend of mine said to me, "If you're really interested in learning to use the digital camera, go meet Stuart at The Image Flow." That was six years ago.
I started working with Stuart one-on-one, wandering around my garden taking pictures and bringing them in. When he started offering classes I started going, and that's how I learned.
Before you got into digital and found your way to The Flow, what were your aspirations in photography?
I think I've always just used the camera as an extension of my seeing. I'd been shooting with a little film camera since I was in middle school. I was the editor of the yearbook and I loved photography even then. And then once I had my kids, the camera was constantly in my hands. That's really when I started using the camera on a day-to-day basis.
What would you say was the single most important take-away from those early classes and the work you did with Stuart, that is, the thing that really got you going in your craft?
It is important to understand light. Light is absolutely everything. Once I took the [Photo Essentials] workshop I started to realize how much I didn't know. What I wound up doing with Stuart was working almost exclusively with still life photography. I have a little studio underneath my garage, it's very basic, just a dark room with a door that I can open so I can control the light. On my website there's a series of black and white photographs that were taken as part of my process of understanding light, how it works, and how I translate that out into the world.
Sometimes people look at my photographs and they ask, "How did you get that picture?" Well, I wasn't really shooting the object; I was shooting the light on the object. It was the light that stopped me, that caught my attention. My studies with Stuart and other teachers over the years have shown me how to make the most of the light that I see.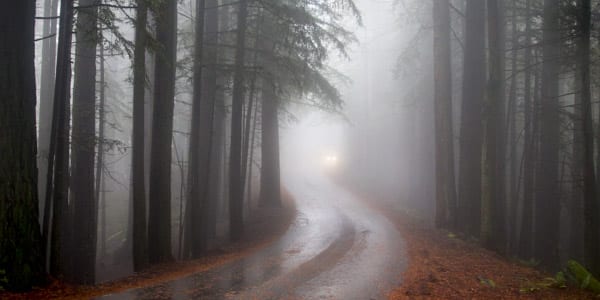 Do you have a favorite type of light to shoot?
I love every kind of light, except maybe high noon on a hazy day. You can find great light anywhere. My very favorite kind of light is early morning, before the sun rises, before the world wakes up, before the sun even comes above the horizon.
Can you comment on the idea of artificial light vs. natural light? How do they work together?
I think more in terms of found light, but I absolutely adore shooting outdoors with natural light. You don't need any special equipment, you don't need a flash, you just have to slow down and learn to see the light that's there.
You have a really great eye for beauty in the world around you. Is that something you've worked to develop?
I think that I see it, and what I've worked to understand is how to compensate for the camera's shortcomings and to maximize its strengths as a creative tool so that I can express what I see—that's the real challenge.
How is shooting light different from shooting a person or a thing?
It's one of the most important aspects of moving from documenting something to being more expressive—this is true in drawing and painting too. Photographer George DeWolfe once told me to resist the temptation to give my subject a name. Instead, he explained, we need to study the shapes and the negative spaces, and move around to see how they relate to one another. Light creates the shapes and spaces that we see. Without it, there is no photograph!
Where do you find your best images?
A lot of people think that to make a beautiful photograph you have to travel to an exotic location. I believe that if you slow down and look closely around you, you will find that some of your best photographs can be made right where you live.
What attracts you to teaching?
Photography as an art form is fascinating and I love to share it, to look at it, and to talk about it. I'm a group project person at heart, though often photographers work alone. I think it is so important that we get together to support each other and learn from each other. What I want this workshop to be is a rich, fertile ground for ideas and an exciting forum for experimenting with the camera. Oh, and really fun too!
You can see more of Leanne's work on her website. Keep an eye out on our workshops page for new sessions of her workshops of the Language of Light for Photographers and Motion Blur & Long Exposure for Expressive Images.