The Image Flow's top kids instructor Constance Chu catches us up with what's been going on in our workshops for middle school age photographers this summer—and what's coming up!
It's been a busy summer at The Image Flow with two sessions of our Summer Photo Camp for Kids and the Angel Island Summer Photo Excursion. All of these kids photography workshops are geared toward middle school-aged shooters, one of my favorite ages to teach because they're able to handle more challenging concepts and assignments and they learn so fast.
The goals of the workshops are simple: Teach kids how to use their camera on manual mode and how to do basic post-processing in Lightroom—I find that even my intermediate students benefit from the review and practice of using their cameras with the exercises I give them. In the Angel Island workshop, which is made up primarily of students that already have some photography experience, we do some work with Photoshop as well.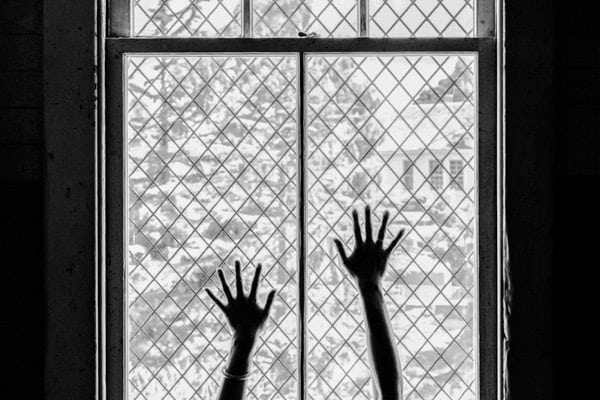 In my workshops, I try not to "teach" so much as "guide" my students through fun activities that allow them to discover the capabilities of their cameras on their own. One of my favorite exercises is to ask my students to pick a location to stand at and without moving their feet, make the 20 best photos they can. The kids can usually get in 10 decent images right away, but when they start on the next 10, they're driven to get creative!
Light drawing is always a popular activity. This is done in the studio with a camera on a tripod set for a long exposure. The kids use the flashlight app on their phones to "draw" in the air. The background may be the same for each photograph in the studio, but the image is completely different.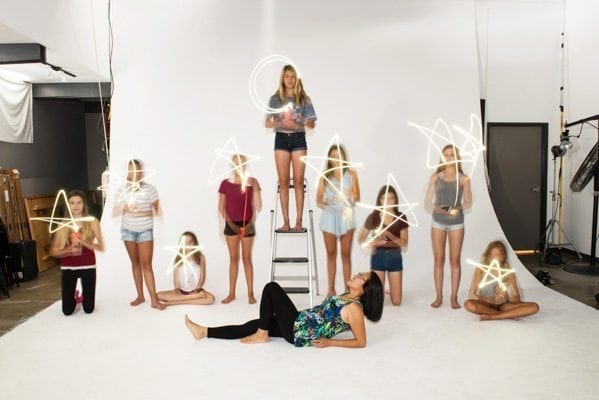 One of the funniest moments was when I showed the group how to use the spot removal tool in Lightroom to put someone's face into other ridiculous areas of the photograph. And they loved seeing how a fast shutter speed could freeze-frame a hilarious jump mid-air.
This summers' group of students was made up of such fun, intelligent, inquisitive, and energetic personalities, but as with any group of middle school students, sometimes you've got to reign in that energy. One activity I like to use in those instances is to "group edit" a photo together. We put a photo up on the screen and the students are asked to call out the edits they'd like to see along with what tool they'd use and how. This is such a great activity to get them thinking about the application of the tools I've taught them and also to explore how far is too far when editing a photo.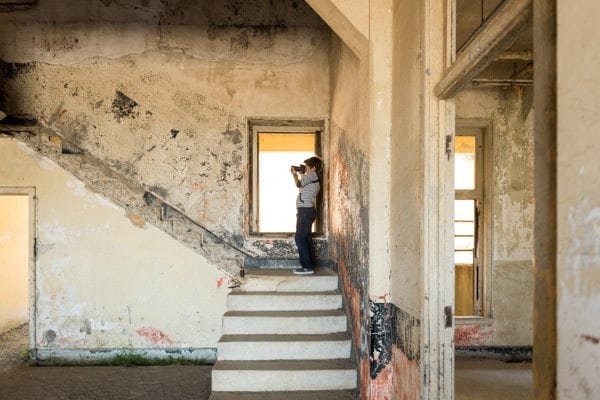 During our trip to Angel Island, the old and abandoned buildings were the biggest hit with their wonderful architecture and textures, but in that workshop, we also spend time taking a photo walk on the first day of class to get warmed up for excursion day.
I've got my usual spots packed with interesting objects to photograph—Once Around, Sycamore Park, Whole Foods, and the creek behind The Image Flow. And for the first time, we visited Diamonds in the Rough, a consignment shop on Miller Avenue with wonderful time-worn objects that resulted in some of the best photographs of the session.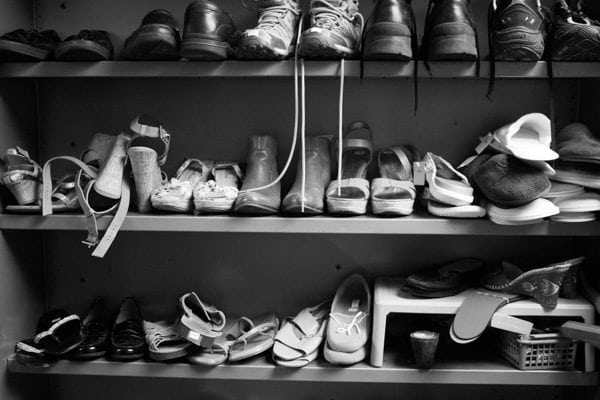 While I wouldn't want to suggest favorites among my students, I have to admit I was particularly impressed with Sebastian Lizarraga who took part in the Angel Island workshop. He was already preparing for an upcoming exhibition of his work during the workshop and he'll complete his preparations for the exhibit here at The Image Flow. Not only will he get his prints made at The Flow, but we'll also be teaching him how to dry mount his prints so he can display them in a professional way.
If I could go back and do anything different in my workshops this summer, I'd make them each a couple of days longer, if only to spend a little more time exploring the power of Lightroom and Photoshop with each of these terrific young photographers.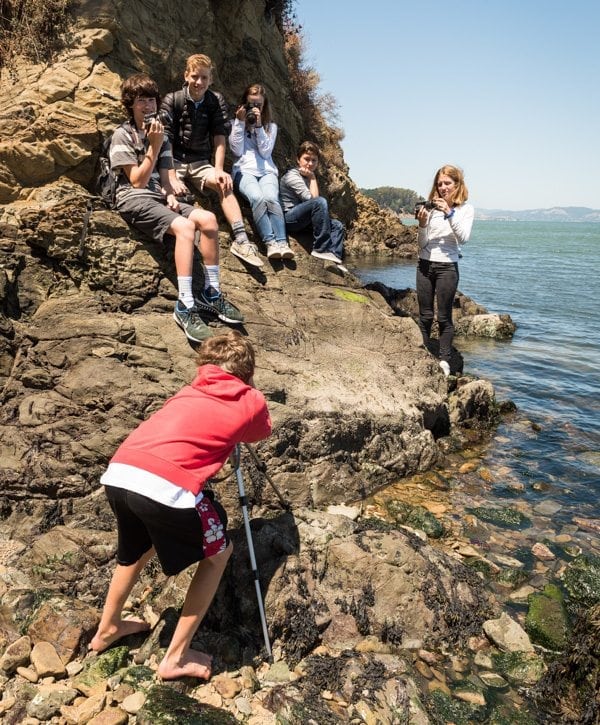 I'm looking forward to a new group of students this fall in Digital Photography for Kids—you can sign up for this workshop on our website. Down the road, I'd like to do an assignment workshop for kids and possibly a specialized Photoshop workshop—these subjects have been hugely popular in our adult sessions, and judging from what I've seen so far, our young photographers would love them. If these workshops would interest you, drop me an email to let me know!
— Constance