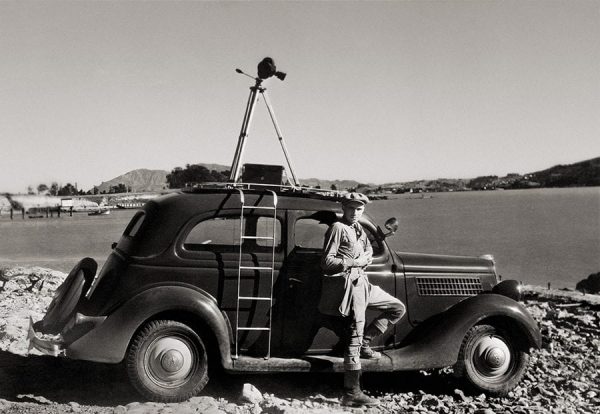 In Wish You Were Here, author Bob Roberts details the life and work of his father Mike Roberts, which spanned more than 50 years. A self-taught pioneer in the development of color photography and printing, Mike was a 20th-century icon known as America's Postcard King.
Lightroom expert and in-house retouching specialist Taralynn Lawton worked three years to retouch 70 of Mike's historic color and black and white images.
"There was one piece that we had from the cover of a Disneyland magazine. It was really a disaster and she patched up the color and the image so that you have no idea," says Bob.