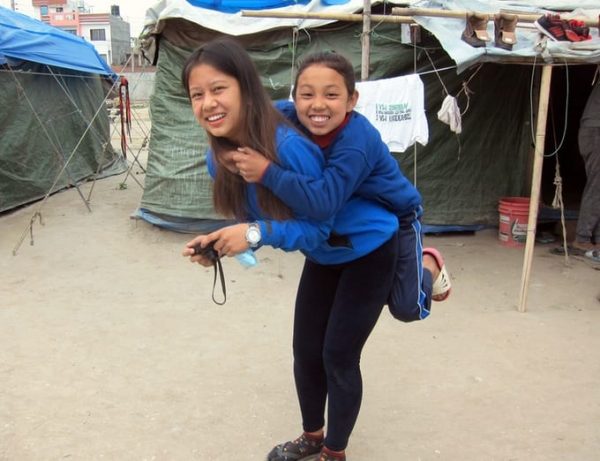 Jeff Greenwald, an Oakland-based photojournalist, author, and founder of the nonprofit Ethical Traveler, has been photographing in Nepal since 1979. He first visited Camp Hope, one of Kathmandu's most progressive earthquake refugee camps, in the fall of 2005.
"One of the kids—a very smart and completely charming 10-year-old girl named Laxmi Sherpa—asked to borrow my camera … such a request would normally give me pause. But Laxmi had impressed me with her honesty and sense of responsibility—so I handed it over," said Jeff.
That afternoon was the beginning of his project with Looking Glass Photo. The idea was simple: Provide cameras to the children Camp Hope and teach them how to document their daily lives.