Looking Glass Photo has launched a Kickstarter campaign to bring a group of young photographers from Nepal to the US so they can share their stories and rebuild their village.
Jeff Greenwald, an Oakland-based photojournalist, author, and founder of the nonprofit Ethical Traveler, has been photographing in Nepal since 1979. He first visited Camp Hope, one of Kathmandu's most progressive earthquake refugee camps, in the fall of 2015.
Camp Hope is home to some 350 people, a quarter of which are children. The camp was set up by the Dwarika's Foundation as a temporary shelter for villagers from Sindhupalchowk after earthquakes devastated the region in April and May of last year.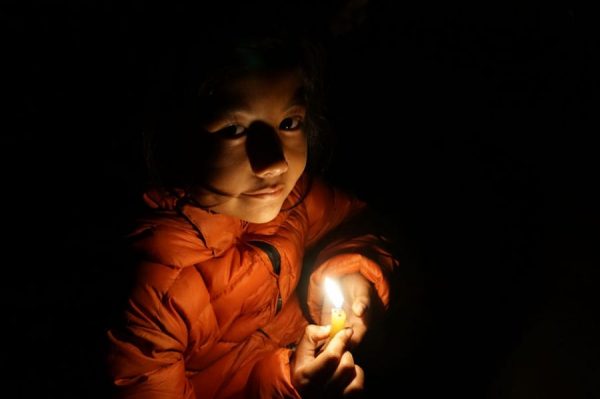 "One of the kids—a very smart and completely charming 10-year-old girl named Laxmi Sherpa—asked to borrow my camera … such a request would normally give me pause. But Laxmi had impressed me with her honesty and sense of responsibility—so I handed it over," said Jeff.
That afternoon was the beginning of a project with Looking Glass Photo. The idea was simple: Provide cameras to the children Camp Hope and teach them how to document their daily lives.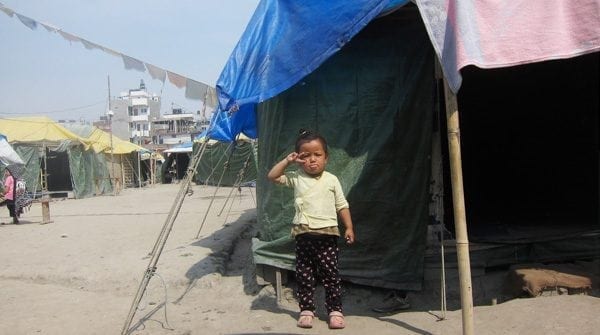 "I was also inspired by what might be possible, and where this could lead," Jeff said.
Looking Glass donated five cameras to the project, which arrived in Nepal in January of this year. In the past six months, with Jeff's help and the help of other respected Nepalese photojournalists, the children have produced thousands of images of their lives, families, and community.

Now Looking Glass Photo wants to bring a group of these children to the US for two weeks to share their photographs and their stories and they've launched a Kickstarter campaign to raise the $30,000 needed to finance the project. The photographs will hang in at least two Bay Area exhibitions in December 2016—one at Looking Glass Studio and the other at The Image Flow—each of which will have openings where you can meet the photographers and learn more about them.
There's been an immediate outpouring of support for the project: With still six weeks to go before the end of the campaign, they've nearly reached their initial goal of $10,000, which will go toward rebuilding the children's school, but they still have a long road ahead to reach the larger goal of $30,000 needed to bring the photographers to the US.
Donations of $100 or more to the Kickstarter campaign will receive a print of one of the children's photographs. Click here to donate and stay tuned to The Image Flow blog to find out more about this great project!
To learn more about Jeff, check out this Q&A on the Looking Glass Photo blog!