From black and white landscapes to brilliant abstracts, Larry Davidson traces his evolution as a film photographer who loves digital printing.
You could say that Larry Davidson "discovered" photography as a young boy helping out his commercial photographer father. "I worked in his lab, and there was always a camera around the house when I was growing up," Larry said.
In high school Larry and his friends built a darkroom in his garage from the spare parts they cobbled together from his father's business in order to start a business of their own doing odd photography projects around town. But it wasn't until later when he took a few photography classes in college and also discovered Ansel Adams's work that he says photography became something he could enjoy, just for the sake of it.
"Initially, I photographed everything in black and white. I thought Ansel Adams was the greatest thing in the world—I loved learning about him and his perseverance and dedication as an artist. That was a lesson that has stayed with me for a long time," said Larry.
Larry's work has evolved from black and white landscapes, to bright and colorful architectural photography, to the vibrant abstract work he is now known for. "I really love the abstract. I'm totally hooked on it. I've developed a unique process that really works well for me," he said.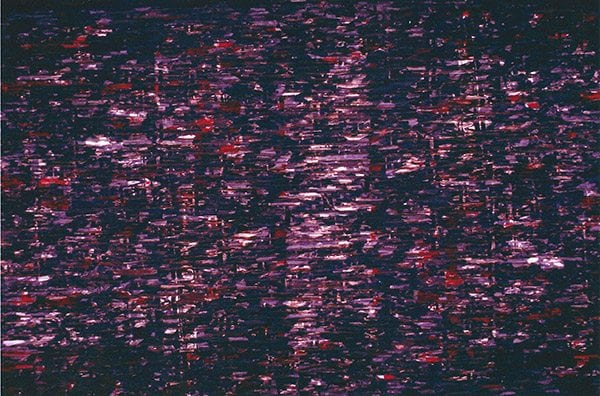 That process evolved a little bit out of happenstance: Upon returning from vacation, Larry found that every roll of film he'd shot had been overexposed. When slide film is overexposed, it becomes really light and washed out, completely lacking in density and color. He had shot several duplicate frames, so in an effort to salvage the images, he began to stack them up on his light table, and realized that the stacking rebuilt density, color, and saturation back into the slide.
Now, shooting the film is just the first step in the process. "My wife Christine has been an incredible influence on me—she always encourages me to push my boundaries, to think big." So now, after his film is developed, Larry sits down at his light table, stacking slides in a variety of ways to find the most striking compilations. "Theoretically every new slide I shoot is a new potential partner for every slide I already have filed away," he explained.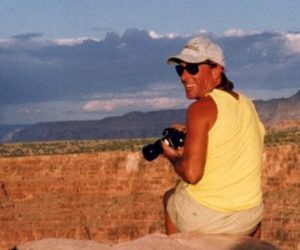 Most of his images are created from two slides, but some of them are made up of three or more. "Often if you look at the individual slides, there's nothing remarkable about them whatsoever. But when they're combined, they produce a third image that's just incredible."
With a group of stacked slides and a few pages of notes, Larry heads down to The Image Flow where each slide is meticulously scanned. "Once the scans are done, Stuart and I sit down and look at the work on screen, and maybe decide on a little cropping or a few small adjustments"—although he adds that his goal is to do as little manipulation as possible.
Before Larry came to The Image Flow, his work was being printed on Fuji Crystal Archive Paper, but he was blown away after the first batch of his work was printed at The Image Flow on Hahnemuhle Photo Rag Pearl paper. "I've had four batches of work printed now and I'm just ecstatic with the job they've done," he said. "I would say nine times out of 10, the stacked images I bring to the lab are virtually identical in color and density to the final print."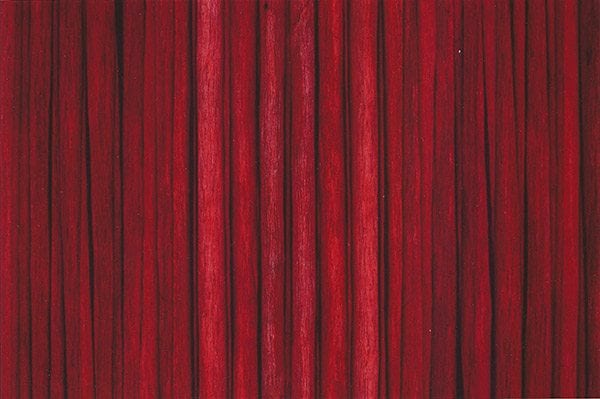 Larry is adamant that he's not a digital photographer. "I shoot 35mm slide film with a Nikkormat that I've had since I was 15 years old," he laughs. "I rue the day that I will no longer be able to use slide film." But—he does love digital printing. "A lot of the limitations of darkroom printing are virtually gone with digital printing," he said.
"I think the world of Stuart and I'm really happy to have found The Image Flow. Stuart has a really dedicated and highly talented staff. I give them the highest marks possible," he added.
Larry is extremely proud of how his work has evolved—that's clear in his enthusiasm when he discusses his process. "It produces work that I personally really resonate with," he said. And lately, it seems that he has an audience who resonates with his work as well. Two of his images, both printed at The Image Flow, are currently hanging in a group show at the Gray Loft Gallery in Oakland. (The show will hang until December 12.) Other shows are expected to follow in the new year. "All of the work in those future shows will be printed at The Image Flow," he said.
"If 20 years ago you'd brought me to a gallery and showed me the work that I'm hanging today, I never would have believed that it would be my work. But that's a happy part of the evolution," said Larry.
Check out Larry's website to discover more of his work, or contact him to visit his home studio and gallery.