When you pick up your camera to photograph your child, there is a lot to think about. From how you choose to compose an image and work with the available light to how you engage with your child, it can feel overwhelming. In this workshop, we will break down these decisions into manageable pieces, teaching you how to photograph your children in ways that capture their authentic selves beautifully.
In this 5-week course, you will:
Learn ways to engage with your children that allow you to capture real emotion; no 'cheese' here. The images we create will pull at your heart and beg to be hung on your walls.

Understand how to identify and use indoor and outdoor light confidently and creatively.

Have a set of compositional tools and tricks ready each time you pull out your camera.

Create stronger, more compelling images that will help you hold on to these longest, shortest times.

Have the space to ask all the questions. We're here to support your journey as a photographer.
Course Schedule
Tuesday, March 21, 2:30–4:30pm: Refresh of camera basics & manual photography. Engaging with your children to encourage real emotion, getting in the frame, using point of view to capture authenticity. Homework assignment.
Tuesday, March 28, 2:30–4:30pm: Introduction to light, choosing and using outdoor light and practice session. Image sharing and questions. Homework assignment.
Tuesday, April 4, 2:30–4:30pm: Choosing and using indoor light, and practice session. Image sharing and questions. Homework assignment.
BREAK WEEK
Tuesday, April 18, 2:30–4:30pm: Pulling it all together: compositional tools, photographing moving subjects, using depth. Practice session. Image sharing and questions. Homework assignment.
Tuesday, April 25, 2:30–4:30pm: Critique of students' selected prints and celebration of student work. Tips for digital editing workflows.
Workshop presented by The Image Flow Photography Center, providing photography classes, custom printing services, and fine art reproduction.
Instructor Bio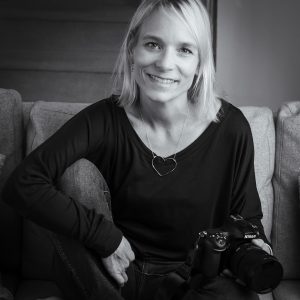 Kristin Lunny works as a lifestyle and family photographer in Marin County. She has participated in group shows at the Image Flow and has won several photography awards including in the Mill Valley Click-Off competition. Her work has been published in the Bay Area Private School Guide, the SMMC Crier, and featured by Click Community. She lives in Mill Valley with her two favorite muses, Shae (9) and Quinn (4), as well as her husband, Chris, and Labrador, Clyde. Her most favorite place to be is anywhere on Mt. Tam at sunset with her lovely daughters.