Do you love the look of gold gilding? What about creating your own gold leaf photography?
Learn how to apply a contemporary variation of the ancient gilding technique to your photography by using this alternative: copper leaf gilding. Use your own photographs, paper, or mixed media art to experiment with various metal leaf gilding possibilities in this weekend workshop.
Visual artist Solange Roberdeau will demonstrate contemporary gilding and describe the various gold leaf gilding supplies she uses during each Zoom session. Afterward, you can dive right in and experiment with the process.
Solange will provide a material list of the materials necessary for copper leaf gilding, which can be purchased online before the start of the workshop. Basic materials include: copper leaf flakes, a bottle of gilding size, a bottle of fluid acrylic, a calligraphy brush, and some watercolor paper.
You'll learn how to apply copper leaf sheets, copper leaf flakes, and loose copper pigment to photographs as well as textural, mixed media surfaces. Additionally, you'll learn tips for incorporating other materials such as thread, fabric, and organic material, and even how to experiment with copper oxide colour to get a green patina on copper!
At the end of the online workshop, you'll have made samples of your own for future use that show each step of the technique. And of course your own gilded pieces of artwork!
Please login to Zoom each day with your own photographs and/or artwork on any surface ready for copper leaf gilding.
Online Photography Class Schedule
Day 1: Introductions, immediately followed by a demonstration of how to set-up and implement the gilding technique. Questions along the way encouraged! After the Zoom session you can dive into the process on your own.
Day 2: Show work in progress, Q&A tips and tricks, followed by further demonstrations on oxidizing and other gilding techniques. After the Zoom session you can dive into the process on your own.
About Zoom
Zoom is video conferencing software that allows us to video chat and share our screens all using our computer's built-in video camera and microphone. Setting up a Zoom account is easy and free. Just got to the Zoom website to create a username and download the software onto your computer (not your phone). Never used Zoom? Check out their support page for How to Join a Zoom Meeting.
Workshop presented by The Image Flow Photography Center, providing photography classes, custom printing services, and fine art reproduction.
Instructor Bio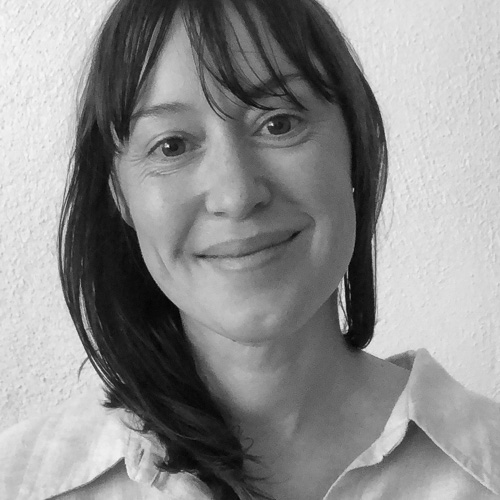 Solange Roberdeau (b. 1982, Albion, CA) lives and works in Northern California. She received her MFA from the Maryland Institute College of Art, Baltimore, MD in 2012, and holds a BFA in Printmaking from the Rhode Island School of Design, Providence, RI. Her solo exhibition, "Beyond Latitude" is on view at Municipal Bonds Gallery, San Francisco, CA and he is included in the current exhibition, "Contemporary Art Taos/2020," at the Harwood Museum of Art, Taos, NM. She has shown at Flux Factory, Long Island City, NY; the International Print Center, Manhattan, NY; Revolt Gallery, Taos, NM; Arcade Gallery, Cairo, Egypt; the Institute Library, New Haven, CT; Gross McCleaf Gallery, Philadelphia, PA; and Cobalt Gallery, Mendocino, CA. She has received Artist in Residence fellowships from the Helene Wurlitzer Foundation, Taos, NM, the Josef and Anni Albers Foundation, Bethany, CT, and Can Serrat, El Bruc, Spain.