"I loved the class, especially the opportunity to see the work of the other students."

— Lisa N.
Take your digital photography skills to the next level with personal guidance and engaging photography assignments. This intermediate photography class is designed to help you master your camera's manual settings while exploring the subjects that interest you most.
You'll move beyond the basics of digital photography learned in Photography Basics (or the equivalent), while continuing to reinforce your photography techniques and manual camera operation, further developing the skills you need to be a photographer.
Over the course of this six-session photography class, you'll work on bi-weekly shooting assignments covering a topic of your choice. Landscape, portraiture, documentary photography, still life, or other genres, are all possible subjects that you can dive into! With the direction of the instructors, we'll explore examples from skilled photographers and discuss approaches to these different topics. Plus, you'll learn photography composition techniques such as rule of thirds photography to take better photos. Additionally, you'll get to present your photography for regular supportive group critiques.
An integral aspect of digital photography is processing digital files. During non-assignment weeks, students will expand their post-processing skills through our Adobe Lightroom Classic training, including importing, basic adjustments using the Develop module, and local adjustments.
In-Person Photography Class Schedule
Day 1: Introductions and class discussion on individual areas of photographic interest. Review and refresher on Lightroom development and exporting images for print.
Day 2: Print critique and class discussion on 1st round of work.
Day 3: Lightroom instruction with Nathan Lomas.
Day 4: Print critique and class discussion on 2nd round of work.
Day 5: Lightroom instruction with Nathan Lomas.
Day 6: Final print critique and class discussion on 3rd round of work; class wrap-up.
Just finished our Intermediate Photography workshop? Take your photo editing skills to the next level with our Adobe Lightroom Classic workshop or Photoshop Workshop.
Workshop presented by The Image Flow Photography Center, providing photography classes, custom printing services, and fine art reproduction.
Instructor Bios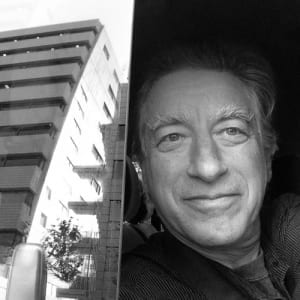 Stuart Schwartz graduated from the Art Center in 1979 and then spent 35 years as an advertising photographer in the U.S. and Europe. Stuart is comfortable working in the studio, on location, and with all sizes of productions. He continues to shoot for a limited number of clients. Stuart's personal work spans a variety of styles, from street photography to abstract and mixed media. Stuart founded The Image Flow in 2008 with the vision to empower the avid photographer looking for personal growth in photography.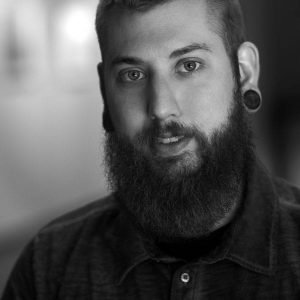 Nathan Lomas hails from Buffalo, NY. He developed his passion for photography at the tender age of five when his father gave him a Ricoh camera. He has a BFA from the College of Creative Studies in Detroit and an MFA in Imaging Arts from the Rochester Institute of Technology in New York. He is an adjunct professor at the Academy of Art in San Francisco, owns his own photo studio in Alameda where he specializes in 19th-century tintype photography, and at The Image Flow, works with digital restoration, film scanning, and printing, as well as teaching workshops and working one-on-one with clients.