This 2-day online art workshop has been designed for you to access over Zoom to learn how to do paper marbling at home!
Learn how to do marbling art with your photography in this online suminagashi workshop. Use your own photographs, or traditional fine art papers to experiment with adding this visual texture to your photographic imagery.
The Japanese technique of water marbling or "floating ink" first originated in China, and was then adopted and developed further in Japan. The suminagashi marbling technique is an ancient meditative process that emphasizes mindfulness, slowing down, and the value of imperfection known as wabi sabi.
Visual artist Solange Roberdeau will introduce the main materials such as suminagashi ink and suitable papers such as Japanese Kozo. Next, you'll learn how to use marbling inks and learn a variety of approaches for creating your own unique suminagashi art prints during each Zoom session. Afterward, you can dive right in and experiment with the process.
Solange will provide a suminagashi materials list of the materials necessary for how to do water marbling, which can be purchased online before the start of the workshop. Basic materials include: Aitoh-Boku-Undo Suminagashi Marbling Ink (the best ink for suminagashi), a bottle of wetting agent, a calligraphy brush, some Kozo paper, and basic mark-making tools such as sticks, feathers, toothpicks, etc.
At the end of the online art workshop, you'll have experience in wabi sabi for artists, made samples that show each step of the suminagashi paper marbling technique, and of course your own suminagashi art!
Please login to each Zoom each day with your own paper, photographs, and/or artwork ready to experiment with using the suminagashi marbling technique. Your marbling artwork can then be overprinted with photographic imagery with your home printer or used in assemblage, digitally, or through alternative photographic processes. This workshop does not include photographic printing.
Online Photography Class Schedule
Day 1: Introduction to paper tearing, set-up, suminagashi marbling supplies, and technique in one and two colors. After Zoom session you can dive into the process on your own.
Day 2: Experimentation with mark-making and over-printing. After Zoom session you can dive into the process on your own.
About Zoom
Zoom is video conferencing software that allows us to video chat and share our screens all using our computer's built-in video camera and microphone. Setting up a Zoom account is easy and free. Just got to the Zoom website to create a username and download the software onto your computer (not your phone). Never used Zoom? Check out their support page for How to Join a Zoom Meeting.
Workshop presented by The Image Flow Photography Center, providing photography classes, custom printing services, and fine art reproduction.
Instructor Bio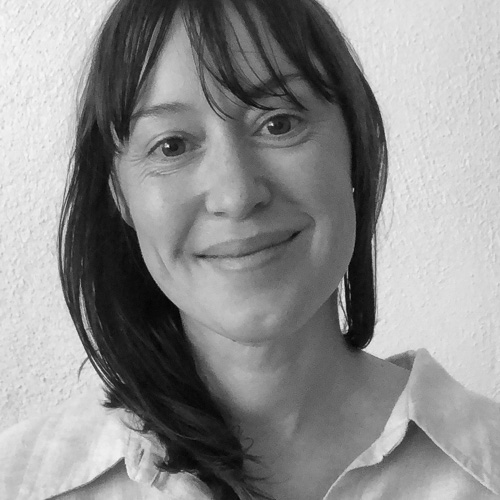 Solange Roberdeau (b. 1982, Albion, CA) lives and works in Northern California. She received her MFA from the Maryland Institute College of Art, Baltimore, MD in 2012, and holds a BFA in Printmaking from the Rhode Island School of Design, Providence, RI. Her solo exhibition, "Beyond Latitude" is on view at Municipal Bonds Gallery, San Francisco, CA and he is included in the current exhibition, "Contemporary Art Taos/2020," at the Harwood Museum of Art, Taos, NM. She has shown at Flux Factory, Long Island City, NY; the International Print Center, Manhattan, NY; Revolt Gallery, Taos, NM; Arcade Gallery, Cairo, Egypt; the Institute Library, New Haven, CT; Gross McCleaf Gallery, Philadelphia, PA; and Cobalt Gallery, Mendocino, CA. She has received Artist in Residence fellowships from the Helene Wurlitzer Foundation, Taos, NM, the Josef and Anni Albers Foundation, Bethany, CT, and Can Serrat, El Bruc, Spain.