Social documentary photographer Fran Meckler's new work will be on exhibition at the World Affairs Council in San Francisco May through August.
Photographer Fran Meckler is passionate about her social documentary work—she's visited more than 70 countries over her career. Her latest images were made during a two-week trip to Papua New Guinea where she documented in vivid color the changing landscape, the lives of many different tribes and what is still left of tribal life in the 21st century, and the mystery of that very foreign culture.
In a new exhibition at the World Affairs Council in San Francisco, Fran will show 25 images from the trip, printed by The Image Flow.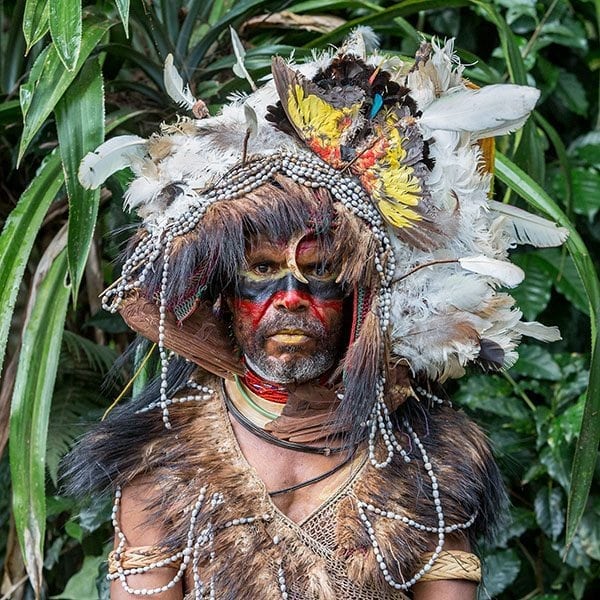 "I've been intrigued with Papua New Guinea since I was a young girl when I saw photos of the tribal areas in National Geographic. It's always been on the top of my list, but it's taken me this long to get there," recalled Fran.
"There are so many people who have never experienced PNG and probably never will. It is not a place where that many people travel to. One of the little facts I heard when I was there is that there are fewer people who travel to PNG than to Antarctica."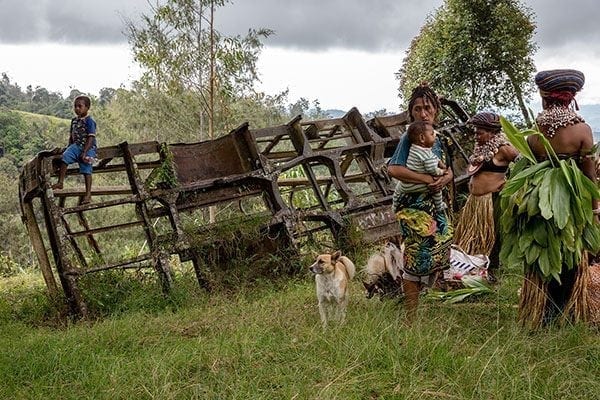 While she's worked in the past with PhotoPhilanthropy and Peace Players among others, this trip was purely a bucket list photo travel trip. She traveled for two weeks with a small group organized by Asia Transpacific Journeys. Moving through Papua New Guinea is difficult as there is little transportation infrastructure. The group often traveled on nine-seat charter aircraft or small boats down the rivers and tributaries, and then walked along trails to reach the villages.
The goal of the trip was to experience the annual Tumbuna Sing-Sing, a spectacular festival that celebrates Papua New Guinea's ancestors at a time before there was any European contact. The festival is held in a remote area. Tribes come together in this weeklong event to share their culture through dancing, music, and costumes.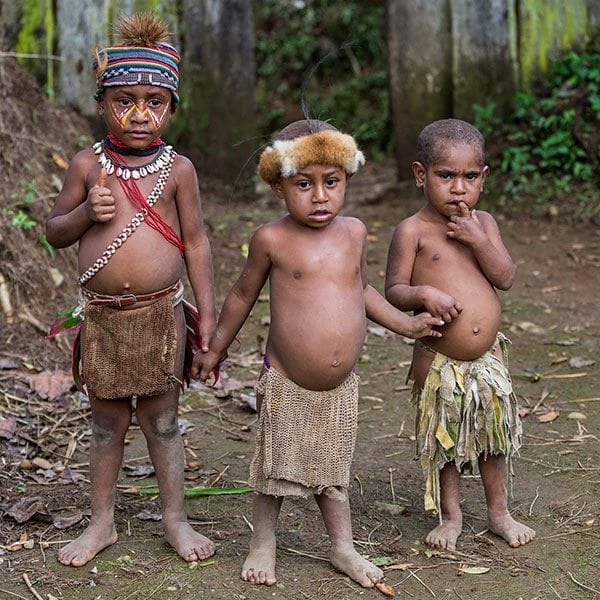 Fran also traveled to the Sepik Valley area, where the majority of the cannibalistic and headhunting tribes are located, although it's no longer legal to engage in those practices. In one village, she visited a tribe formerly known for their headhunting, to see the Spirit House where they keep the skulls as trophies.
"The children all looked incredibly sickly. You could see the abuse, the way the fathers treated the children; you could hear dogs yelp, the way they yelled at and treated the dogs. That was the only time during the whole trip that I actually felt frightened."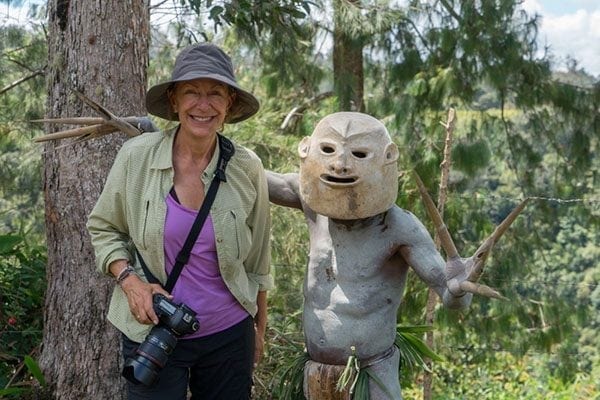 In other tribes led by honorable chiefs, the people appeared very healthy. They were clean and well-fed, and the people were friendly. Fran emphasized that Papua New Guinea is not somewhere it would be safe to go alone and it is best to go with a group or a very knowledgeable guide.
"Although it is a very dangerous place, it is important to know that Papua New Guinea is a remarkable and unforgettable country and that the people of Papua New Guinea are generally friendly and welcoming," she added.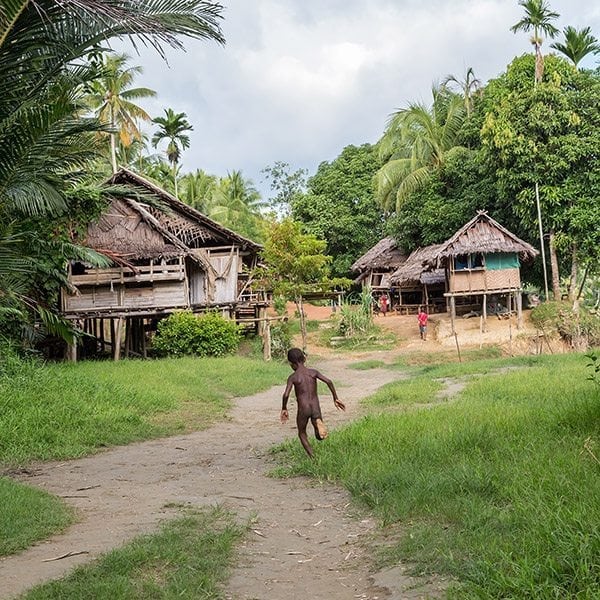 Fran's images are currently on display through August at the World Affairs Council, and she'll be giving a talk during the artist's reception on June 15 in which she'll share more of the fascinating stories from her trip.
Explore more of her work and purchase prints on Fran's website.