Stuart Schwartz recently spent three days with his family in Umbria, Italy, as part of a scouting trip for a new workshop next summer focused on the Slow Food movement and the local Italian lifestyle.
We arrived at La Romita, originally a monastery, at lunchtime and sat down to a simple but elegant buffet lunch of pasta, salad, and pannacotta for desert with a group of painting students from Texas. I was there to scout the location and accommodation for a new workshop we're planning next summer based on the Slow Food movement.
Enza and Paola Quargnali bought the 16th century Capuchin monastery a few years after the monks left and used it as their summer home for many years before converting it into an art school in 1966. The location is ideal: Situated on a hillside above the city of Terni, it lies at the heart of Umbria, where the Slow Food movement began.
My goal is to create a workshop in which we'll create an accurate portrait of Umbria—the people, lifestyle, landscape, and architecture—but also get an intimate experience of what it's like to actually live in Umbria, if even for only a short time.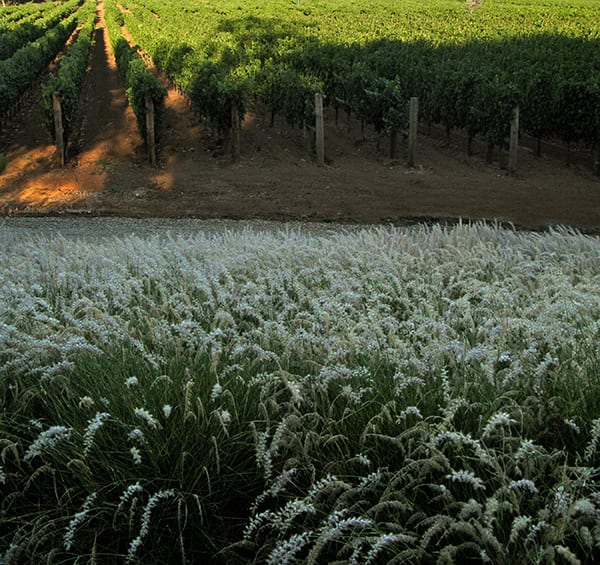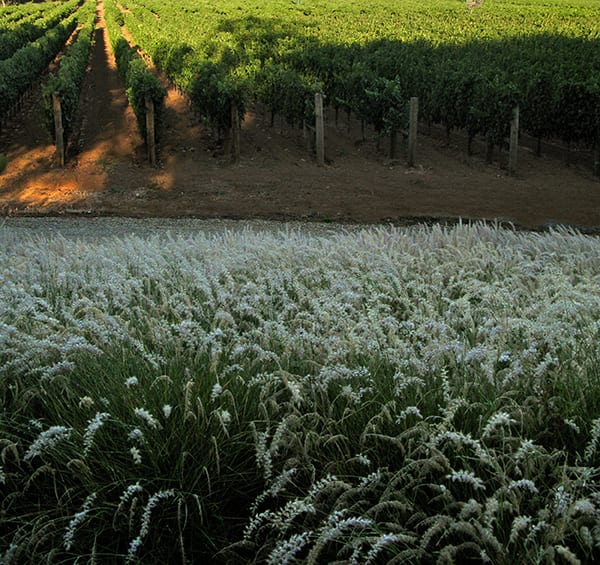 The next morning, my wife Jacqueline and my kids Taylor and Andrina, went off to Assisi with the painting students while I spent the day photographing the area and hammering out the workshop details with Edmund, our liaison at the school.
What drew me to Umbria first and foremost is Italy, and then Slow Food, which is the idea of back-to-basics farming, working the land as it's meant to be worked, and reaping the reward. The movement began in Rome in 1986 after a demonstration on the intended site of a McDonald's at the Spanish Steps. Now it's a worldwide movement that advocates good, clean, and fair access to food.
We'll be working with Alberto Montebello, former president of Slow Food Umbria, who will be helping us get access to many of the area's best artisanal producers and purveyors. While the schedule isn't yet set in stone, the kinds of places we'll be photographing include small farms and ranches, local fisherman, a bakery, one of the best-known truffle hunters—Umbria is known for a specific species of truffle—at a winery, a pasta maker, and a purveyor of dried meats.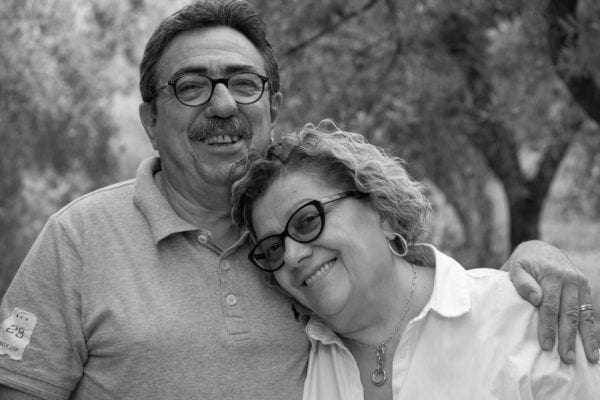 The idea is for everyone to be able to walk away from the nine days of shooting with a complete travel log of the place; a couple of dozen polished images that really tell the story of the area. While food is going to be a large part of it, we'll also shoot portraits of the locals, landscapes, architecture, details—whatever the group is interested in. Several years ago Slow Food Umbria partnered with a group of writers on a similar type of workshop, and they're very excited about working with a group of photographers.
After Jacqueline and the kids got back from Assisi, Edmund took us all to a neighboring town to get a drink. It was the kind of place where you got your drink at the bar and took it across the street to the square where they had a bunch of tables set up. Everyone seemed to know everyone, and no one was in a hurry to get anywhere. Like in a movie, there was a table nearby with a handful of guys just sitting around chewing the fat.
The scene was too good not to take a picture. I don't speak Italian, but I went up to them and pointed at my camera. They all had a good laugh and said sure. That's exactly the kind of experience I hope our workshop participants will take advantage of.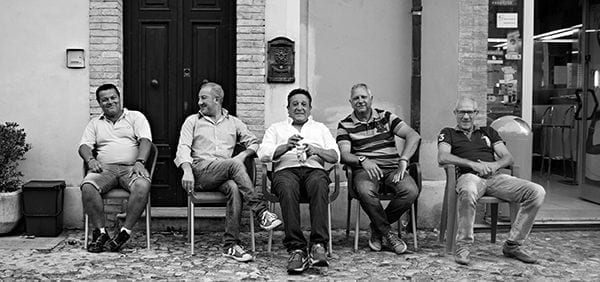 In the evening, Edmund gave us a presentation on the history of La Romita—the school is celebrating its 50th anniversary this year. The family originally bought the monastery for its olive trees, some of which are more than 300 years old. The "classroom" at is actually an old church. Huge oil paintings hang on the walls; all it's missing is the pews for the parishioners. That's where the painters were doing their studio work and where we'll likely be holding discussions and critiques.
Accommodation La Romita is sparse but very comfortable. Along the hallway where we stayed, there were five rooms with and two bathrooms on the end. Each night, Jacqueline and I tucked ourselves into our twin beds—very monastery like! They also have a "no key" policy, a testament to the small-town, communal feel of the place.
The next day, Edmund took us to meet Eleanora and her husband. They ran a restaurant for several years until they bought a decrepit, old lookout tower, rebuilt it, and turned it into a Bed and Breakfast. Eleanora is a trip—she's got so much energy. She sewed all the curtains and made all the macramé bedspreads. It's all her husband can do to keep up with her. She's an incredible cook and uses exclusively local purveyors for her ingredients; she's basically the original Alice Waters.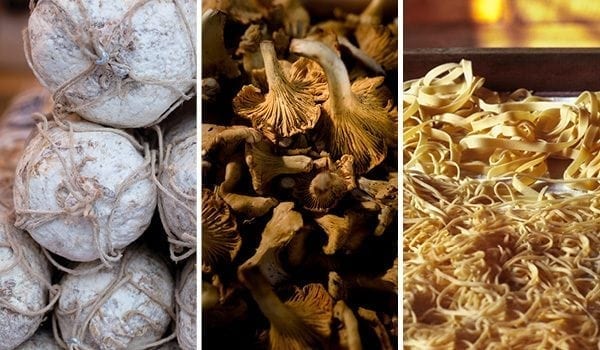 She and her husband also make their own schnapps, which we got to taste. There were three different kinds, walnut, berry, and some kind of grape, sitting on their kitchen table each in their own unique bottle. The visit to Eleanora was by far the highlight of the trip for all of us, and the most exciting thing is that she's agreed to cook for our workshop.
Her kitchen is beyond charming, with a huge open fire that she cooks on, especially in the winter to keep the house warm. We'll spend the better part of the day there and will be able to photograph her while she's cooking two at a time, while the rest of the group is outside shooting the picturesque landscape—or anything else that interests them about her house.
I did a food shoot several years ago in Italy photographing hole-in-the-wall restaurants. My observation from then until now is that not much has changed. But to find this kind of lifestyle in the US—raising food by hand, cooking completely from scratch—you'd have to go back generations. It would be like spending a day in your great grandmother's kitchen, back in a time when before food purveyors marked their produce local or organic—because it all was organic and it was all local.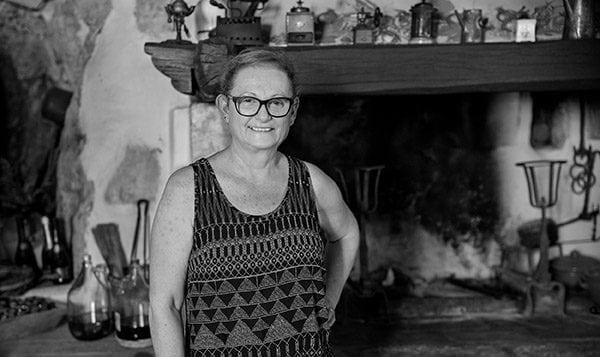 All of our destination workshops go beyond photographic expedition; they're also cultural expeditions. Umbria will be no exception. Intense shooting sessions, editing, and improving our Photoshop skills, that will all be in there, but it will only be two-thirds of what we're going to do. The other part, well that will be gaining a new understanding and appreciation of the food, enjoying the anecdotes we'll no doubt pick up from each character we meet, and all in all, gaining a more acute sensitivity to the culture. I can't wait to go—see you there!
— Stuart