The Image Flow has long been known for its fantastic assortment of photography workshops, geared to all levels of photographers. This summer, The Image Flow is expanding its workshop offerings to include a whole host of workshops for photographers of all ages. From how to prepare for a major photographic excursion, to storytelling with images, TIF has a workshop for you.
Anthony Fendler is launching a unique new workshop to help you prepare for your next big photography trip. There are all sorts of mistakes that can befall even the most seasoned photographer—having too much or not enough gear, a damaged camera, or lack of memory. Tony, an expert in prepping for far-flung photography expeditions after working at the Frans Lanting Studio, will work one-on-one with his workshop participants to ensure that their big trip is perfectly captured on digital film.
If portraiture is more your thing, Stuart Schwartz is leading a new studio portraiture workshop for intermediate photographers. The workshop will consist of two group sessions, and two one-on-one meetings, in which Stuart will work closely with students on shooting and editing. Students who have previously taken a workshop with Stuart will are eligible for a 25% discount on the tuition fee.
Black and white landscape photographer Hendrik Paul will take eight lucky participants on a night photography workshop. The group will discuss the technical details of shooting after dark, and hands-on shooting sessions around the Marin Headlands.
Lucy Gray, photographer and author of the new book Balancing Acts: Three Prima Ballerina Becoming Mothers, will teach a new workshop Creating Fictional Narratives with Photographs, in which participants will learn how to tell stories with photographs. "Each picture tells a tale, and if you were to take the pictures away from the words, they would tell their own story," she says.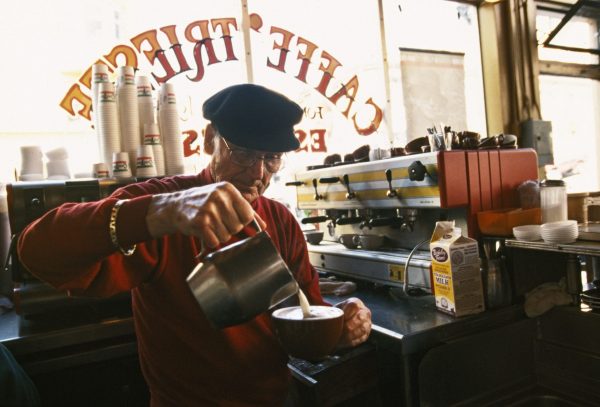 National Geographic photographer Catherine Karnow will be back at The Flow to teach her three-day workshop in San Francisco in August. This time around, Catherine plans to focus on shooting murals in the Mission, around the legendary Caffé Trieste in North Beach, and a few other soon-to-be-announced iconic locations.
Born and raised in Hong Kong (her father Stanley was the bureau chief for Time-Life), Karnow now calls Mill Valley home. This workshop will offer photographers new to the city a crash course on some of San Francisco's most photogenic neighborhoods, while challenging local photographers to take a step back so that the ordinary becomes fascinating. Stay tuned for more details!
We will also be offering several workshops for young photographers. Currently on the schedule we have Talking Pictures: Visual Storytelling for Teens June 26 – July 2, Introduction to the Darkroom & Alternative Photography for kids ages 11 to 14 July 13 – 17, and OMG! Summer Photography for Youth, a four-day workshop August 4 – 7 designed to give new photographers ages 11 to 14 some photographic knowledge and inspirational fuel.
Discover these workshops and more, or call 415-388-3569 for more information or to register by phone.