Instructors Susanna Frohman and Kathleen Hennessy discuss how to tell a visually compelling story about a subject in your own backyard.
It's no secret that we live in a culture saturated with photographs. These days, anybody with a phone is a photographer and shooting pictures all the time. We look at images day in and day out, but what we don't often see are photographs carefully considered and shot in way that really tells a story.
Susanna Frohman and Kathleen Hennessy have often teamed up to teach workshops for teens about photography and visual storytelling. The two have several decades of experience in the subject: Susanna has been shooting professionally since the late 1990s on staff for the San Francisco Chronicle and San Jose Mercury News, and more recently as a freelance photographer; Kathleen was the long-time director of photography for the San Francisco Chronicle where she edited the 2005 Pulitzer Prize-winning photography feature. They have also worked together for several years as coordinators and photography mentors for National Geographic Photo Camp, an international program that helps underserved youth learn about visual storytelling.
If that doesn't whet your appetite, the below Q&A will. We bet you're going to want to take this workshop too. While what Susanna and Kathleen have to say applies to photographers of all ages, their upcoming workshop is designed especially for teenage shooters.
The Image Flow: In a nutshell, what is visual storytelling?
Susanna Frohman: Visual storytelling is using still or moving images to tell a story that you would otherwise use words to tell. Each image can convey a certain piece of information and has the most visual impact when key elements like moment, composition, and light all work together. But it's the shooting, editing and sequencing them that can really convey a visual story.
Kathleen Hennessy: We're used to stories that are written, so what we try to do is tell a story through pictures without using words. There might be an introduction and captions, but hopefully the story won't need a lot of explanation. With visual storytelling, each picture builds on the other and furthers the story, and just like a written story, you would have a beginning middle and end.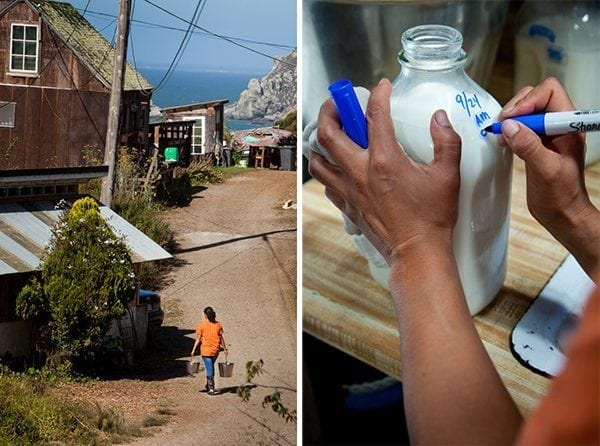 TIF: They say a picture is worth a 1,000 words, but does a picture ever just not have anything to say?
KH: If a picture is not executed well, you won't want to look at it. You have to have the technical aspects down—light, focus, composition. It needs all those elements to work visually, but beyond that it needs interesting content. There's the way to construct an image, and then there's a way to create an emotional reaction. You want the viewer to have a feeling when they look at that picture—to me that's what makes a picture work. Otherwise it just becomes a record of something.
SF: All pictures have something to say. It's really about whether the content and the execution of that photograph are interesting enough to both capture someone's attention and at the same time convey important information about the topic. In our workshop, we'll be learning about how capture the essence of a person, place, or issue from a visually interesting and informative perspective through a single shot or a series of images.
TIF: Can one image tell different stories to different people?
KH: Absolutely! Everybody has their own experiences, so just like a painting or any other art form, you're going to experience it differently. I do think that some images just like some paintings rise to the top and everybody has a very strong reaction to them, and those are the ones that win Pulitzer prizes.
SF: Reading a photograph is a subjective experience. The interpretation of any photograph depends on the viewer, and what that person's life experience is. Some photographs speak to a universality of the human experience and because of that, they become recognized as successful storytelling images.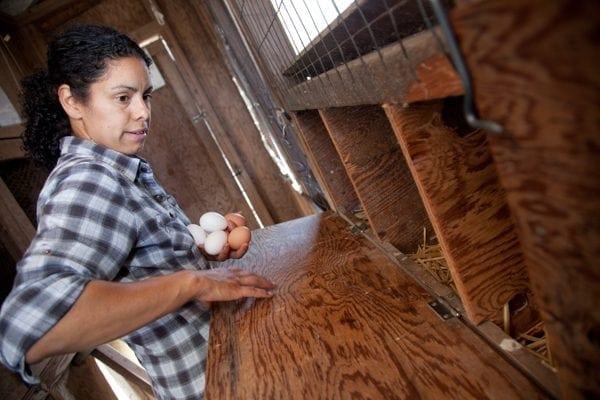 TIF: Is it more about the image, or more about the story?
KH: You have to have a good image, and a good image can come out of almost any story, but there are some stories that are better than others, just like there are some books that are better than others. And some are going to have wider appeal. For our purposes, for these students, I think it's really important that they look at their own lives, what's important to them and what they want to explore, and how they can they tell their story.
SF: Visual storytelling is really about how you can best convey a story through an image or a series of images. In our workshop, we'll be exploring downtown Mill Valley during our daily photo outings and students will have homework assignments to shoot something they care about each evening. So together we'll be creating a photo essay and telling a story about life in Marin County in the summer of 2015 from a series of informative single images shot by teenagers with a passion for life and photography.
TIF: How do you make a great image when the story behind it may not seem all that great?
SF: First it starts with a passion, for photography or for the subject. Then you do your research about the topic, find a way to meet the people who are involved with the issue or the topic, go talk them, and get permission to photograph them. If you make the connection with them and shoot while considering the light, the composition, the emotion, the moment, the framing, etc., then you're on the right path to making a strong visual image or story. If it's not a visually interesting situation, you just try to do the best you can with it—that's where your own creativity as a photographer becomes really important.
KH: I think it's really important to take pictures of things that have meaning to you. If you're not emotionally connected to it, your viewer won't be either. Say you're passionate about rowing, for example, you can find a story in any subject matter that interests you. Find somebody who is 50 years old and just starting to row and how is that affecting their life, or a handicapped rower. You can always find something in your own backyard, but you have to care about it.
Susanna will teach Photography for Teens: Photographing Our World June 20 – 24, 2016. Click the link to sign up, or call 415.388.3569.