Documentary photographer Rudi Dundas aims to tell the stories of the people who suffer most from a lack of clean drinking water.
As a little girl, Rudi Dundas dreamed of starting a chimpanzee farm in Africa when she grew up. "I was a great admirer of Jane Goodall and her work in Gombe, from a National Geographic article I read as a girl," Rudi told The Image Flow.
Rudi was raised in North Carolina where she also completed her bachelor's degree in fine art photography. Her graduate work in San Francisco and at The Gobelins in Paris was in French tapestry—she used a 15th French tapestry technique to weave "photorealistic" images. From there she went to New York and opened a tapestry studio that she later converted into a non-profit contemporary art gallery. Through it all, she continued to dream of going to Africa.
When digital photography took off in the early 2000s, Rudi says she threw out her paints and picked up a camera.
She finally got the chance to go to Africa in 2009. "The opportunity came up to photograph coffee farmers in Rwanda and I jumped at it!" She was photographing coffee farmers for Peet's Coffee and says the way in which people had recovered from the 1994 genocide really impressed her. Not long after she met Lisa Nash of the Blue Planet Network who told her that access to clean drinking water is the starting point for social change. Rudi decided to commit herself to the cause.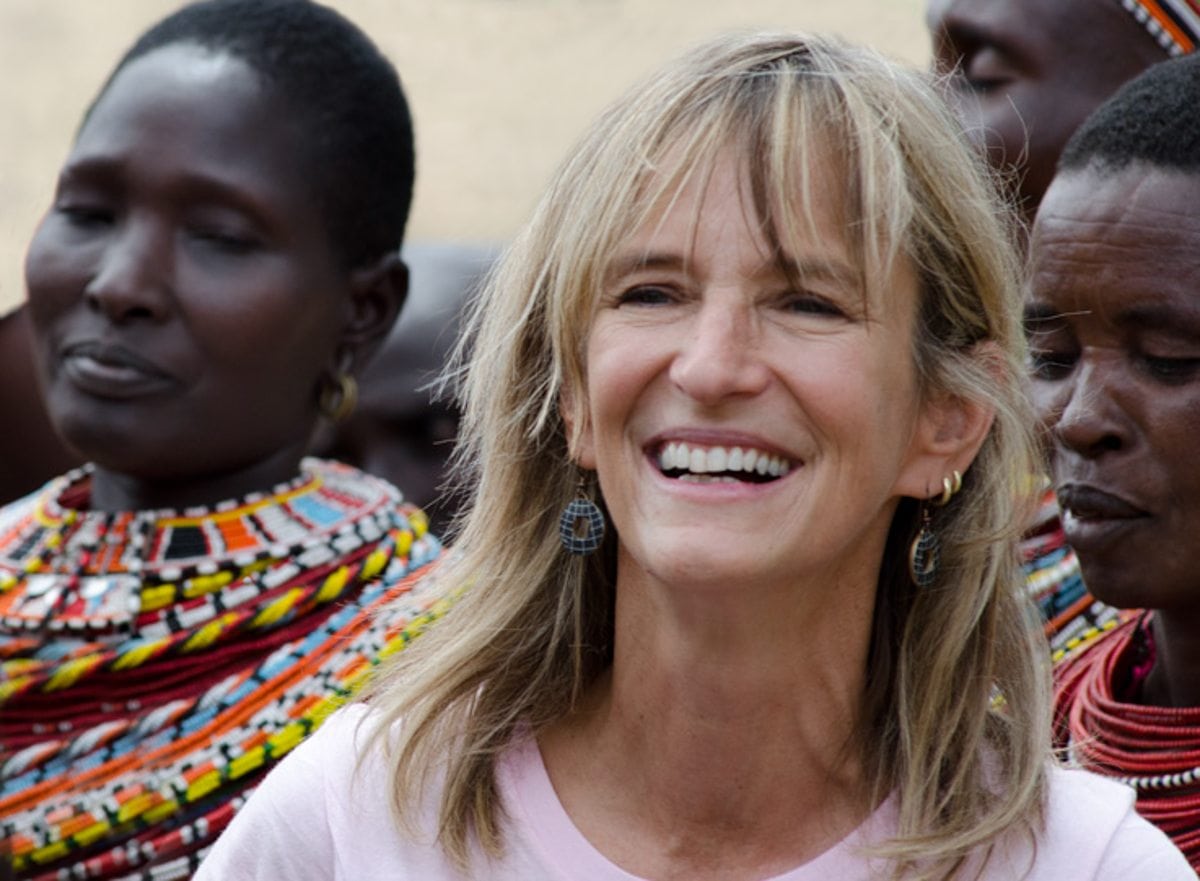 This month, The Face of Water, a series of portraits that tells the stories of people affected by the lack of clean drinking water, opens at the World Affairs Council in San Francisco.
The square portraits, which were all printed at The Image Flow, depict with startling intimacy, the amazing people Rudi has met throughout her travels. The series of images was created over the past five year across 15 countries.
She has photographed the Samburu and the Maasai Mara in Kenya; the Omo River Valley and the Sidamo regions of Ethiopia; Pallisa in Uganda; Cyangugu in Rwanda; West Bengal in India; Arusha in Tanzania; Ntchisi in Malawi; Havana and Vinales in Cuba; and Pokhara and Kathmandu in Nepal. She says she hopes that her iconic, eye-to-eye portraits will portray the dignity and beauty of the people she has met along the way.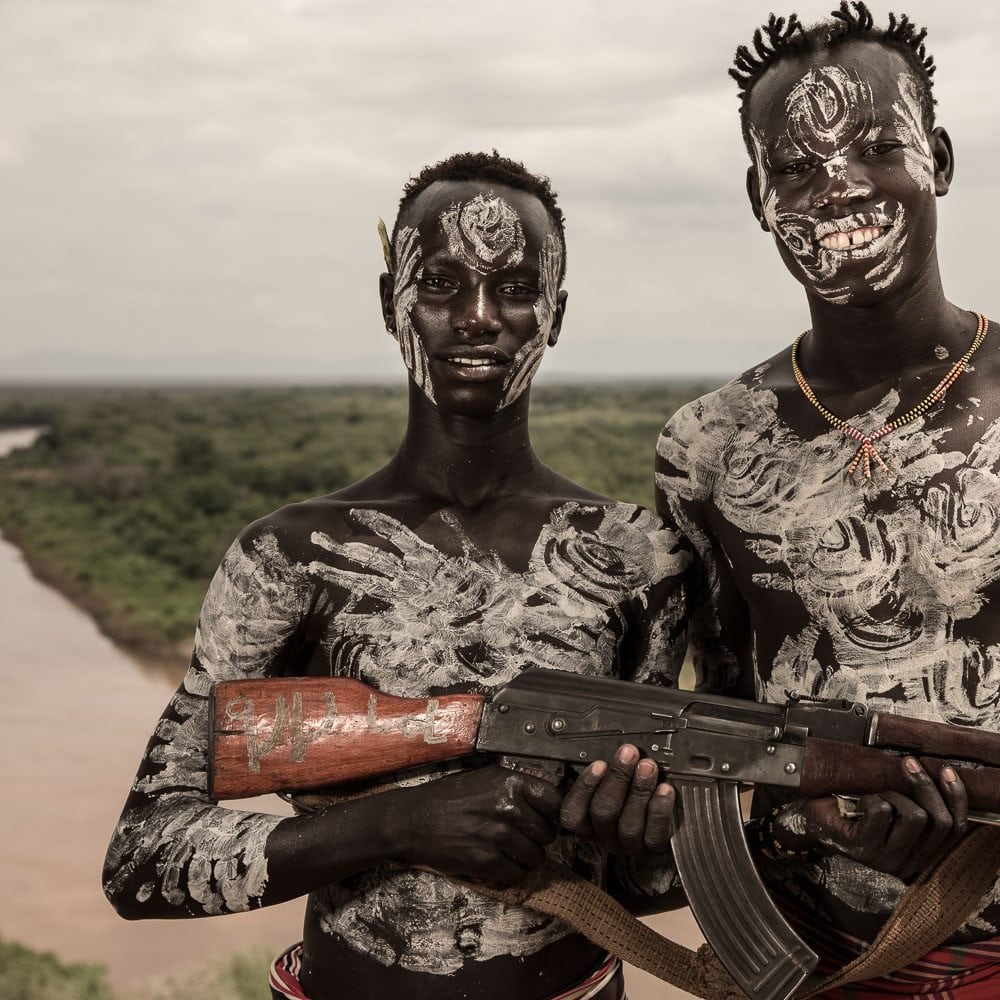 Rudi's work is focused on humanitarian projects and stories about people's days lives and their struggle with environmental and social issues. "I avoid conflict photography. I know I would be too difficult for me. The things I find sensitive are more often of a political nature," she says.
One of those issues is with the new Gibe III river dam, due to open this summer in the Omo River Valley. "Ending alluvial flood plain farming and access of livestock to flood enriched pasture will certainly lead to hunger issues, if not to famine," Rudi says.
The exhibition will be shown during the entire month of February, but Rudi says The Face of Water is a lifetime project. "I will always be interested in how people are affected by their drinking water issues, in each community I visit." Next, Rudi plans to start a project focused on the California Delta in the spring, and her next international trip is a trip to Mongolia in late July, which will be a photo expedition with Chris Rainier organized by National Geographic.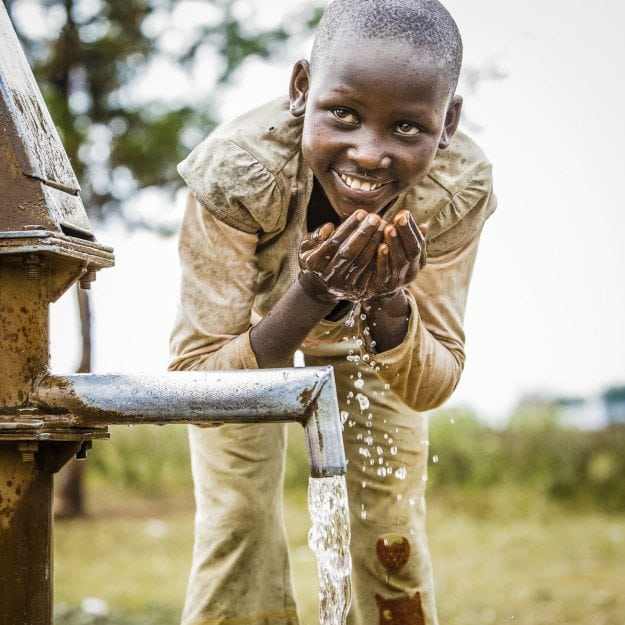 Join Rudi
Rudi hopes that everyone who sees her images will connect with the stories and be motivated to get involved. She suggests connecting with an NGO that does work in a field that means something to you, be it drinking water, or another issue. "Blue Planet Network is a great place to begin with drinking water issues. They represent some of the NGO's that I worked with in order to create the work in this exhibition. There are many volunteer opportunities that can be tagged onto a trip that is already planned."
But you don't have to go to Africa to get involved—there are numerous water issues to contend with here at home. "I am also a docent at Point Reyes National Seashore!"
For the issues surrounding the Gibe III dam in the Omo River Valley, the groups, Survival International, Berkeley's International Rivers, and the Oakland Institute are three groups working on the issue surrounding the Gibe III dame in the Omo River Valley in Ethiopia.